We have recently rescued few people by helping to recover their Windows password by utilizing some free Windows password recovery programs. Most of these tools either recover the forgotten password or set the administrator password to blank so that he can login to the PC again. Password recovering process was rather long and complex process but indeed it worked. However, resetting the Windows password was easier by using the free password recovery software.
Most password reset tools doesn't give you any real guarantee to recover/retrieve the password but we are going to list down the best 3 Windows password recovery programs that are working flawlessly in 2018. Few tools need preparations and few tools only works under certain circumstances. We hope you the best with the recovery tools we are about to mention.
#1: Ophcrack Live CD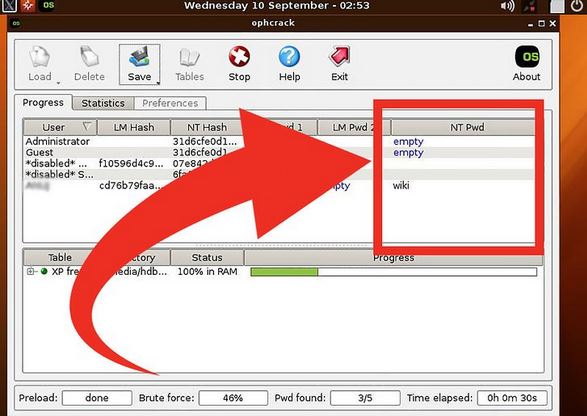 The favorite way to recover Windows password is by using the Ophcrack Live CD program. It is a linux-based tool that could actually recover the password of your computer. In other words, it uses certain brute-force attack and other complicated algorithms to crack the password of your computer. But it only works under the following circumstances –
The password should be lesser than 14 characters.
Windows operating systems must be 32-bit version.
Not working with Windows 10.
Cannot crack complex passwords.
It simply requires you to burn the ISO image file into a compact disk and get it inserted on the protected computer. It will automatically start cracking the computer password and once it is finished, you should be able to recover the forgotten password.
[alert-success]
READ ALSO:
how to take a print screen on windows 7, 8, 10, laptop
[/alert-success]
Additionally if your password is long and you are desperate to crack it then you may have to buy large password tables from the internet that will cost somewhere between $100-$1000.
#2: Offline NT Password & Registry Editor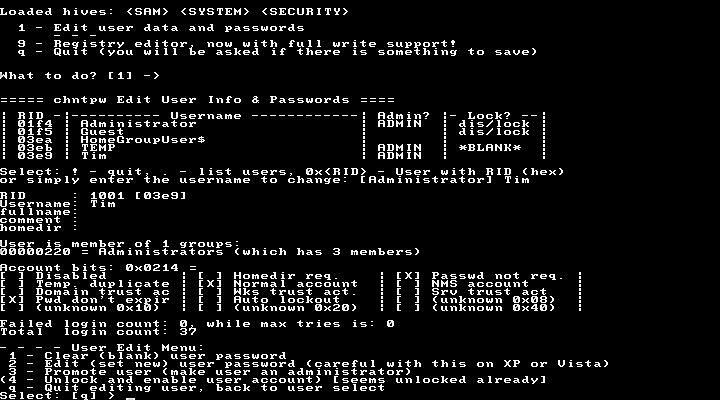 Perhaps the most famous free Windows Password Recovery tool is Offline NT Password & Registry Editor also known as NT Password. If you are a programmer then this program is a jackpot for you. NT Password is known for resetting Windows password as well as resetting other zipped files and folders.
Want to know the fun fact about NT Password? Its size is under 5 MB and can be burned into a disc that will make it bootable automatically. This program cannot recover the password but it actually set the password of the admin user profile to blank so that you can login without inputting any password.
Password strength is not an issue with NT password since it can reset long and short passwords easily. However, the tedious and excruciating part is that it is really very very hard to use. Even about.com also rated NT Password as the toughest Windows password cracking software yet.
The sole reason why it's a dull software is because it still uses the ancient command prompt tool to reset the password which means you will have to go through a series of commands to reset the computer password. What could possibly go wrong is that you may run a command irrelevant to the password resetting which may end up crashing the entire hard drive.
So unless you are a programmer and a cautious guys, DO NOT even think to use NT Password in your entire life.
[alert-success]
READ ALSO:
The Ultimate Guide to Reset Windows 10 Forgotten Password
[/alert-success]
#3: PassFolk SaverWin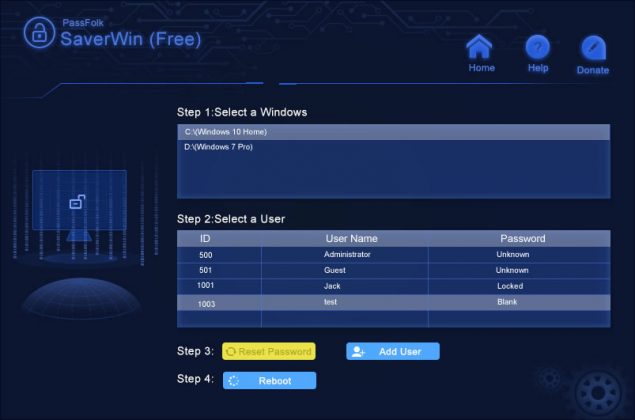 Talking about modern high-tech programs, here comes PassFolk SaverWin. The ultimate and dashing password recovery tool, totally risk-free to use and no need to have any super genius skills to use this program. NO, you do not have to go through any command prompt window to make this work.
The simple principle of this program is to install the program > make the password reset disk using CD/DVD/flash drive > unlock the password-protected computer.
That's all. The simplicity and efficiency of this tool makes it the #1 Windows password recovery utility to this date. And since it is free to use, you do not have to invest another dime buying those expensive tools ever again.
Specialties of PassFolk SaverWin –
Free to download. Easy to use.
Compatible with Windows 95/98/XP/Vista/7/8/10.
Unlock computers and bypass the logon screen.
Supported in all hard drives – IDE, HDD, SSD, SATA etc.
Works with local/Microsot/root/domain user profiles.
Get amiable support from the staff.
Summary:
And that concludes the top 3 Windows password recovery tools of 2018. Hopefully, you liked the list and if you have more programs to recommend then go ahead and suggest them in the comments below. Ophcrack is great to recover software, NT Password is awesome blanking the password and PassFolk SaverWin is outstanding bypassing the computer logon screen. We hope you find this list useful and don't forget to share them with your friends.