A simple search on Google for best screen capturing & recording software for Windows brings you tons of software in front of you. With limited time at disposal, you may find it hard to review all these products while finding the best one for you.
Well, we have made your work easy and researched 10 best screen recorder software for Windows for you and shortlisted the 3 best for you in this article. Let's discuss more about these powerful tools here and what they have to offer you.
Top 3 Best Screen Recorder Software for Windows
TweakShot
In the list of the best screen capturing software for Windows, TweakShot is at position #1. This best screen capture & video recording software makes screen capturing & recording easier for you. Here, you get option to speed-fast your screen capturing task and editing images in an effortless manner. You can use TweakShot to screenshot your active window, select specific regions on the screen, record specific window from multiple open windows, and try lot more. It also offers powerful editing features to enhance your work quality. One of the best features of TweakShot allows you to capture scrolling screenshot which is not available with other software solutions. For example, it can record a complete web page for you in a jiffy.
Features of TweakShot
Offers multiple screen capturing and recording features including snapshot full screen, capture window, capture video, and more.
Offers powerful image editing features with a resource-rich suite of image editing tools.
Here, you can select specific region on the screen, record full screen, record scrolling screen, and more.
Its screen color picker allows you to pick color from the images and screen to edit your images. You can also copy color code to make designing easier.
Works well with Windows 7, Windows 8.1, Windows 10

Filmora Scrn
Use this best screen recorder software to make screen recording simple & fun. It works seamlessly on Windows 7/Win 8/Win 10. It works on smart & intuitive design that helps you finish projects faster. It offers tons of useful & effective features to save lot of your time and reduce manual intervention. It offers smart PIP (Picture in Picture) option where you can add another video or image to your main footage. Here, it allows you to record complete screen or just part of it. Using its annotations feature, you can add text and other elements to make learning seamless.
Features of Filmora Scrn
Record screen, video, and fast-paced games with up to 60 fps for Mac.
It comes as a full editing suite that helps you edit clips and offers wide range of professional tools.
Use this tool to record from your PC and webcam simultaneously.
It helps you import images, music files, videos, and other media files.
It offers changeable cursor feature where you can adjust the shape, color, and size of your cursor.
Export files to multiple formats including MP4, GIF, MOV, and more.
Using its tutorial features, you can draw arrows and circles on screen to help increase understanding the concept.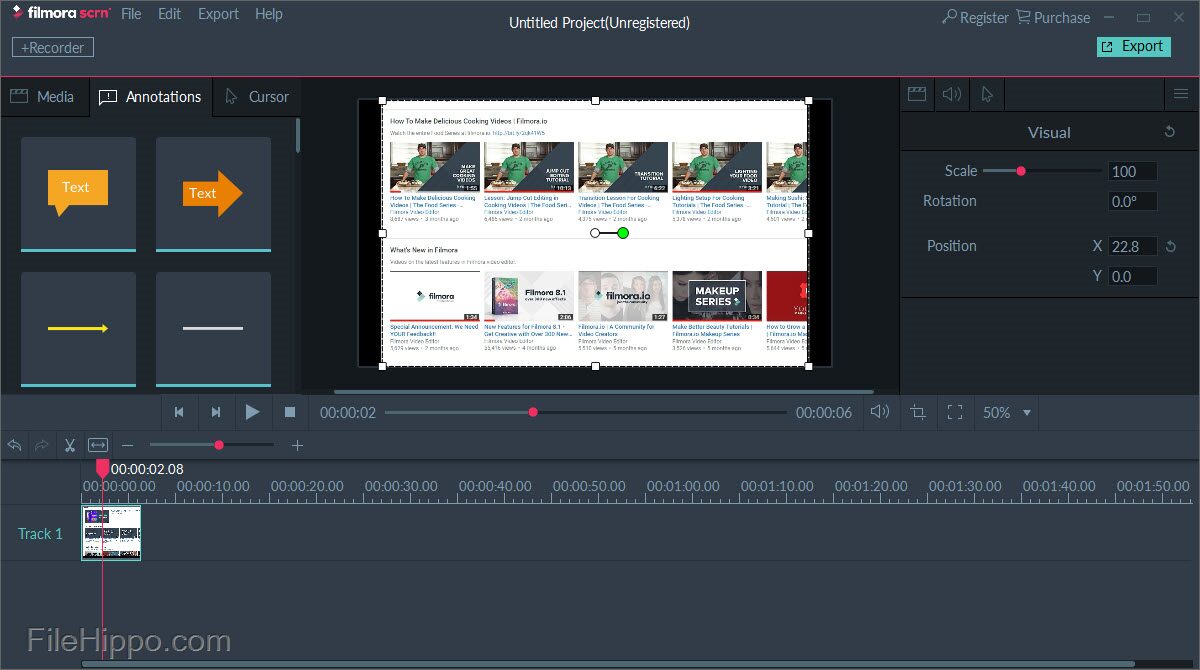 Movavi Screen recorder Studio
Movavi Screen Recorder Studio works perfectly on Windows & Mac systems. It works as a smart 2-in-1 screen recording software for Windows. You can use this screenshot capturing tool to edit videos as well. Using this one of the best screen recorder software for Windows, you can easily record screens and audio simultaneously. You can use Movavi Screen Recorder Studio to record anything from screens, audio & video, webinars, Skype video chats, to movies and even TV series effortlessly. Its built-in editing module helps you create video blog content, complete clips, how-tos, tutorials, and lot more. While using this tool, you don't need to integrate special hardware to get high-quality results. You can use it to record from any source and capture everything you need.
Features of Movavi Screen Recorder Studio
Capture streaming videos, Webinars online or movies & even TV serials
Here, you can record screen with audio or simply pug in your microphone to record a voice
You can even schedule recordings where it will work automatically to capture screen at scheduled time when you are away.
You can easily adjust frame rate, volume, and other settings.
Multiple effects option to help you produce video content for your blog.
Easily record and share video content with others.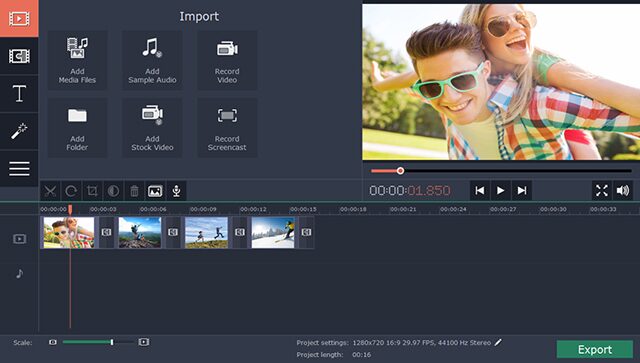 Conclusion
The best screen recording tools for Windows work automatically to save your time and reduce manual efforts. These smart tools offer tons of useful features to help you get best results. Here, we have reviewed some of these best screenshot capturing tools. If you have your personal favorite tools, then feel free to share them in the comments below.
Summary: The best screen recorder software for Windows offers you easiest & safest solution to record screens on your system. Let's discuss more about it here.