The photos you took of your holiday are so many, but your friends and relatives certainly don't want to spend hours in front of the computer watching every single photo you took. Here you need a solution to this little problem.
How about if you see together how to create a video with photos and music for free? It seems like a good compromise. This way you can make a selection of those that are your best moments. Through some tools, programs, and applications you can make a presentation of a few minutes that summarizes your holiday and show everyone how much you enjoyed.
How do you say? If you want to know how to create a video with photos and music without spending a penny, all you have to do is sit comfortably. Take a few minutes of free time and read this guide carefully. I wish you a good read!
If you want to turn your photos into a memorable video for free, then you should definitely try the FlexClip online tool: I'm sure you'll find it very useful.
To start using it, go first to its official website and register with it by creating an account completely free of charge.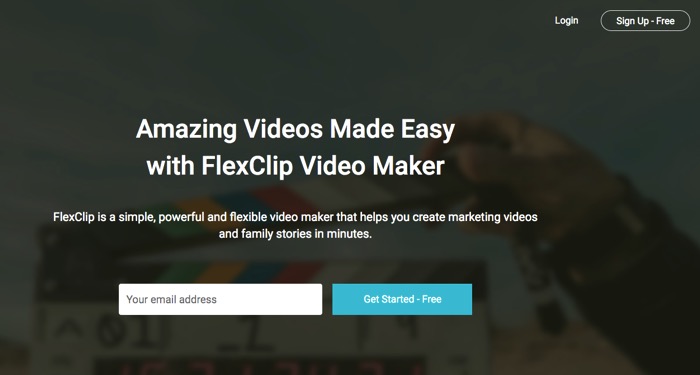 To do so, you can click on the Facebook or Google button and register quickly via social networks.
Alternatively, you can also register an account on the website using an email address. In this case, you will have to indicate all the registration data of the text fields that you will find on the main page of this website.
Once you have registered, you can start using this service for free. FlexClip offers the possibility to export five minutes of video with a maximum resolution of 1080p.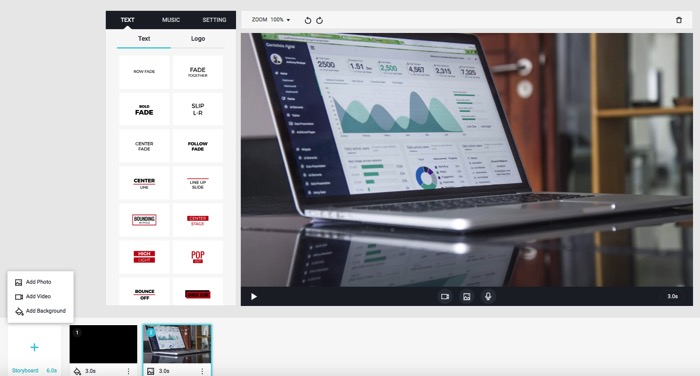 To use FlexClip, the first thing you need to do is click on the Create New button. Then you will be given the opportunity to upload the multimedia elements you intend to use to make your video.
This service offers the possibility of importing multimedia elements of the timeline from the computer or choosing them from the web library.
Once you have imported the multimedia elements, you will have the opportunity to give space to your creativity. So have fun creating a video with photos and music through the integrated tools. You will find all the buttons suitable for your purpose on the editing screen. With a few mouse clicks, you can add text, logo, music, or watermark into your project and customize them to your liking.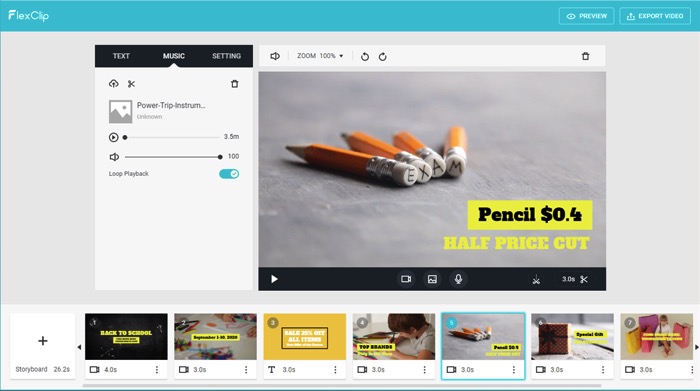 At the end of the editing operations, click the EXPORT VIDEO button on the top. As soon as the video you made has been processed, you can download it to your computer for using anywhere you want.