Except for the traditional free backup software to protect files to other locations, like local disk, external hard drive, USB drive, NAS or other devices, the cloud backup software has become an important role in our daily life, like send your photos and videos to cloud storage, and you could access the files any time as long as you have the internet connection.
Once you created a cloud backup, you can restore data from cloud storage to original location, and there is no need to worry about the data loss.
Is There Any Free Cloud Backup Software?
If you are desperately want to a free cloud backup software right now to protect your critical data, you might have searched on the Google, and notice that there are many cloud backup service on the internet, how to choose the one that suits you best. Don't worry, here we will show you the best cloud backup service in the below part, and lt's totally free!
Best Free Cloud Backup Software – CBackup
It is the free cloud backup service – CBackup, and you can see the multiple amazing aspects of CBackup compared with other similar products, see if it meet your demanding.
Valuable Features
You could use the following useful functions of CBackup while perform cloud backup:
You could sync and backup files to public cloud storage directly and easily, like Google Drive, Dropbox, OneDrive, and more with powerful settings, like scheduler to perform auto cloud backup task, use file filter and email notification to smart your backup task.
Support to protect data on any devices like computer, external hard drive, SD card, USB drive, cloud drive and more to cloud quickly.
Cloud to cloud backup allows you to backup everything or some files from one cloud to another and restore to original location or new location as you like.
Combine cloud storage is a powerful features compared with other online backup service, and you could merge two or more cloud drives to generate a huge cloud storage for free, even free unlimited cloud storage space.
No file size limitations while uploading files to cloud so that you could upload any files and folders to OneDrive, Google Drive, Dropbox, etc.
Free 10GB Cloud Space
CBackup offers its own cloud server, named CBackup Cloud, 10 GB free cloud storage provided for every account, and you could expand to get more cloud space at a every attractive price. And other cloud drive usually provides the 2GB, 5GB of free cloud space.
Quick Transfer
CBackup offers incremental backup and incremental sync feature for you to transfer only the changed part since the last backup or sync, saving time and effort as well as the cloud storage. It's faster than most of the online storage service as we tested.
100% Secure
CBackup uses 256-bit AES encryption, OAuth Authorization system and GDPR policy to protect your personal information and cloud credentials. There is no any data leakage.
Cost-Effective
Typically, the cost of cloud storage is cheaper than that of the local disk, but many cloud storage provider still offers a higher price. Compared with other cloud backup service, CBackup costs only $4.99 per month on Basic plan, plus the 1TB cloud storage of CBackup Cloud, which is cost-effective than other cloud services. Or you could upgrade to advanced plans.
5 Steps to Use the Best Free Cloud Backup Software
How to create unlimited cloud backup with the best free cloud backup tool, here we will show you how to backup files to Google Drive with the free cloud backup software – CBackup, just refer to the following steps to make it:
Step 1. Please install the free cloud backup software CBackup on your computer, then sign up for a new CBackup account, and log in.
Step 2. Click the My Storage icon > select Google Drive > hit Authorize Now, follow the guide to finish the authorization.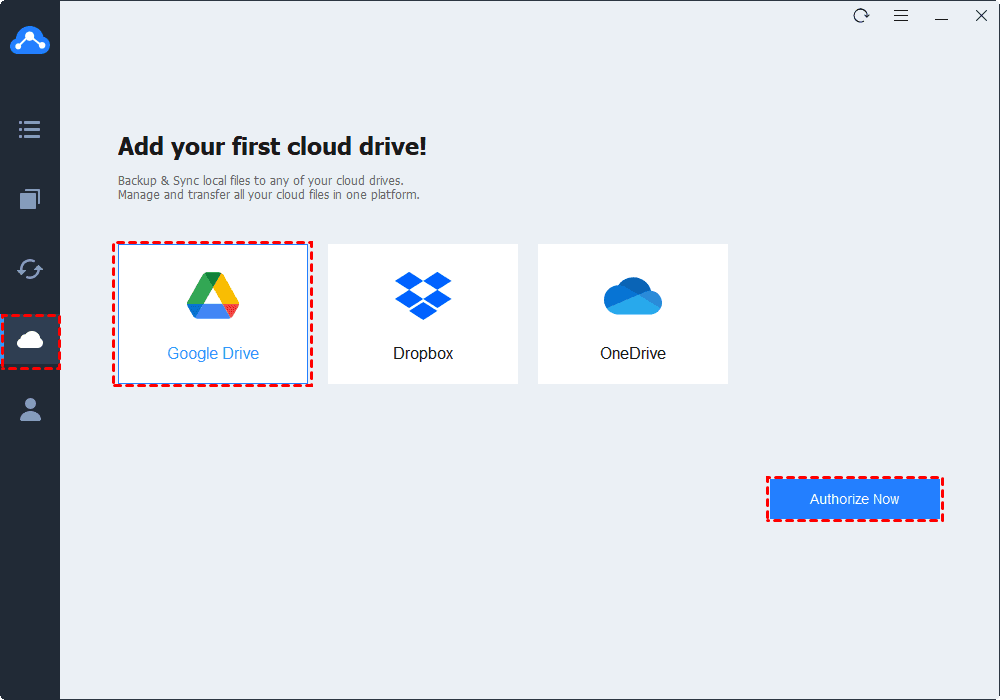 Step 3. Go to Backup > Backup PC to Public Cloud under the PC to Cloud Backup section.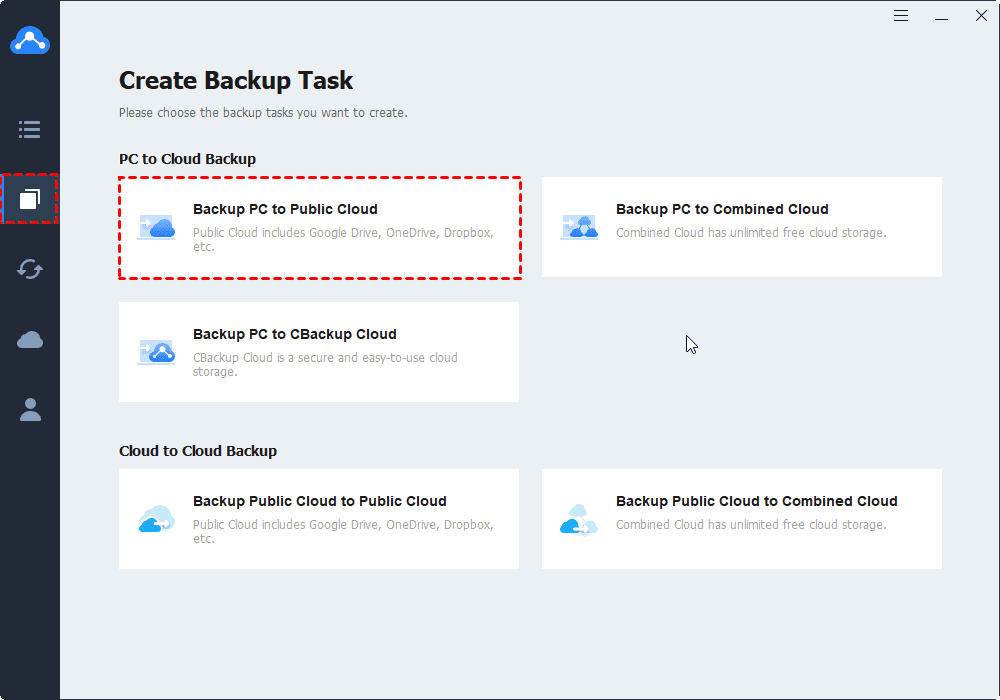 Step 4. Choose the files in the Source, then choose Google Drive as the backup destination.
Step 5. Press the Start Backup button to backup files to Google Drive quickly.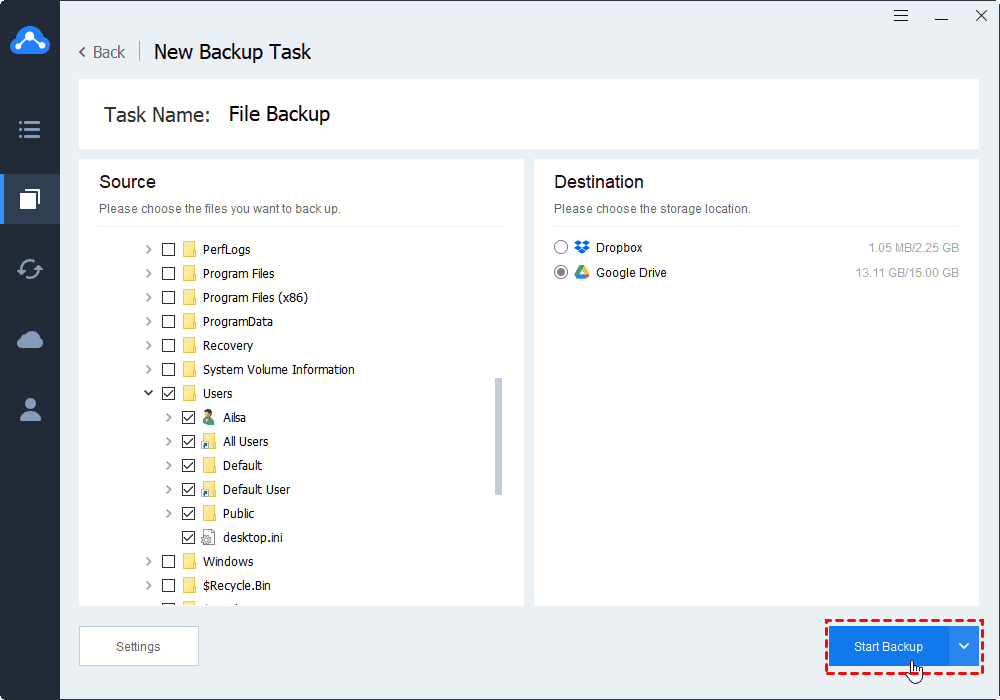 Summing Up
Now, you have a clue on the best free cloud backup software – CBackup, why not give it a try to protect your data online and prevent from losing data forever.