If you are looking for the best Android phones in UAE in 2022, you have come to the right place. In this blog post, we will discuss the top 5 Android phones that are available in the market right now. We will also provide a brief overview of each phone and tell you why it is one of the best options currently available. So without further ado, let's get started!
Top 5 Android Smartphones in UAE
Samsung Galaxy S22 Ultra – Best Performance
This 5G phone comes with an impressive design and outstanding features. The expansive 6.8-inch AMOLED display with a formidable aluminum frame can deliver a higher resolution of 1440 x 3088 Pixels and an adaptive refresh rate as high as 120Hz. It uses the fastest Qualcomm Snapdragon 8 Gen 1 processor and supports super-fast charging and wireless power share, making it one of the most powerful Android phones available right now. The only downside of this phone is its high price tag which may cost over 1000$ in most countries.
Xiaomi Mi 11 Ultra – Best Battery Life
Xiaomi Mi 11 Ultra comes with the latest Qualcomm Snapdragon 888 processor, enabling this phone to process most tasks efficiently. Besides, it has a 5000mAh lithium polymer battery and supports super-fast charging and wireless charging, so you can play games and enjoy music for almost 10 hours without disruption. And for normal daily use, it can last over 24 hours and even 60 hours in power-saving mode. Xiaomi Mi 11 Ultra also has a stunning high-resolution display with a 120Hz refresh rate and an excellent camera setup that can take any pictures and videos you like. However, some people may think this phone is too thick and heavy when held in their hands.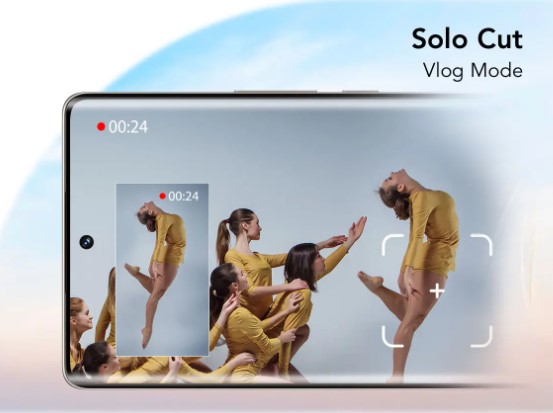 Honor 70 is a great all-rounder phone with an excellent camera system. It comes with 3 rear cameras including a 54MP IMX800 super sensing main camera, a 50MP ultra-wide & macro main camera and a 2MP depth camera. The design of a dual main camera plus a depth camera working together with a 32MP AI super-sensing front-facing selfie camera enables you to take impressive photos and videos and meet nearly all your needs in daily life from taking beautiful pictures to recording wonderful videos. Besides, Honor 70 also has a special Vlog mode for you to catch your happy time and cut them according to your preference. And surely you won't miss all commonly used features like the in-display fingerprint sensor, fast charging support, and a large battery on this phone either. What's more, you don't have to expect a high HONOR 70 price in UAE, which is only AED 1999 (about 540$) from its official site. And the only downside of this phone is that it only has an 8GB RAM version in UAE currently.
OnePlus Nord – Best Value for Money
OnePlus Nord is one of the most affordable phones that come with high-end features. It has a high-end Snapdragon 765G processor and comes with an AMOLED display. The phone also comes with a 90Hz refresh rate display, a quad rear camera setup, and a dual selfie camera. The battery life is normal but it does come with fast charging support. The only downside of this phone is that it does not have an official IP rating and it does not support wireless charging.
Google Pixel 6 Pro – Best Software
Google Pixel is one of the most popular Android phone series and Its biggest feature is the software. Without any alteration or regeneration, Google Pixel 6 Pro runs the latest and greatest version of Android with a clean simplicity of design and excellent Pixel-exclusive upgrades. So if you like Google's original design of the Android system and want a smartphone that is guaranteed timely software updates, then Google Pixel 6 Pro is a great option. The only downside of this phone is that it does not have a headphone jack.
Final Words
So there you have it! These are the top five Android phones that are popular in UAE in 2022. We hope that this blog post has helped you narrow down your options and find the perfect phone for you. Thank you for reading!