WhatsApp is a secure way to chat using a smartphone. It encrypts all the messages sent and received through it. So, the app isn't that easy for hackers to hack into.
However, today we will discuss one of the best ways to spy on someone's WhatsApp messages without letting them know.
Usually, all the methods of checking anyone's chats on the IM app involve physical access at one point or another. It even leads them to discover the fact that someone has read their messages.
So, the best way to read someone's WhatsApp messages remotely without getting busted is by using spyware for Android cell phones such as XNSPY.
How is that so? You'll get to know soon enough but first let's explain what's spyware in the first place!
What is an Android Spy App or Spyware?
Spyware is generally a piece of code that hides in a PC or cellphone and works on collecting data from the respective device. But, when we talk about an Android spyware app, it's an app specifically designed to be installed on an Android-powered phone.
Once installed, a spy app can track all activities happening on the cell phone and in its surroundings. You can do a lot of spying, especially on messages through texts and IM apps, such as WhatsApp.
As we have chosen to look at the XNSPY phone monitoring app, so you'll get a full review of its functionalities that can help you read someone's WhatsApp chats without them figuring it out.
How to Get the XNSPY App?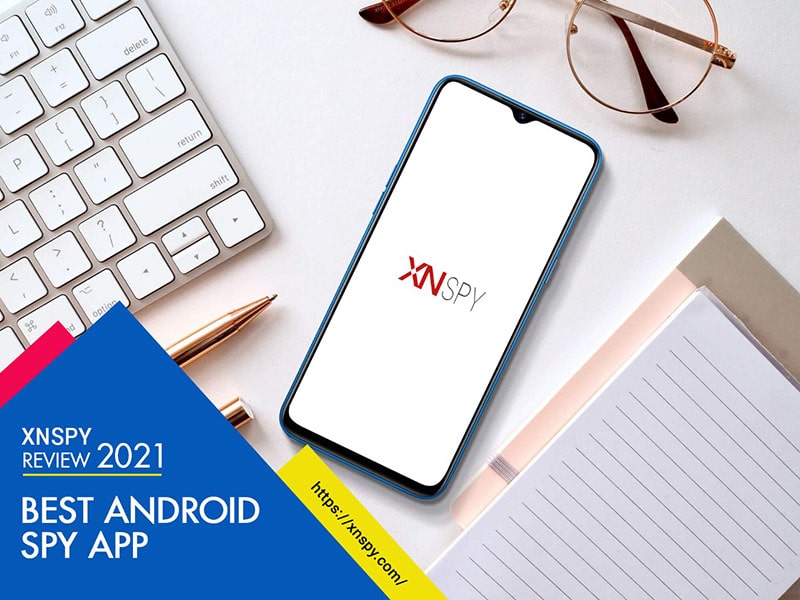 It's a subscription-based service. So, one has to go to its official website to buy a monthly, quarterly, or yearly subscription as per their needs.
To enjoy full access to all XNSPY spying features including Whatsapp remote monitoring, we got its premium package costing USD 7.49 per month. While a basic edition of the Android spy app for USD 4.99 a month is available as well.
However, buying the basic edition was not going to do us or anyone any good if they want to read WhatsApp from someone's phone. Because the feature isn't provided in the basic version of the app.
Install the Monitoring App on the Phone
Without installing XNSPY on the cellphone, you can do nothing.
So, the first thing we did is install the app on an Android-based phone for testing.
We downloaded the app and installed it while following the installation guide. Both the link, to the app, and its installation guide were received in our email.
The whole process took no more than 5 minutes.
Reading Someone's WhatsApp Messages
After the installation process, we were ready to read WhatsApp messages received or sent using spyware for Android cell phones.
All we had to was open the XNSPY dashboard using the credentials, we received in the same email we talked about earlier.
Once logged in, we made our way to the spying features list. Under the Whatsapp remote monitoring function, we came across the options to look through WhatsApp's:
Messages/Chats
Calls
Photos
As we were more concerned about the WhatsApp messages available on the phone. So, we clicked on that option and could view every message along with other details; like when it was sent or received and to or from what contact number.
However, being able to check WhatsApp call logs was a definite bonus. While all the pictures sent or received on the phone over the IM app could be viewed as well.
That's why the XNSPY phone monitoring app proved to be a viable option for checking anyone's WhatsApp messages without alerting them.
Other XNSPY Features
Now, even though our main focus was reading WhatsApp messages, but apparently this spyware for Android cell phones could do lots more. Such as:
Call Monitoring: It could keep track of all phone calls dialed, received, or missed along with their log details.
Viewing Text Messages: The app lets you check all text messages received or sent through the monitored phone as well.
Tracking IM and Social Media Apps: Most popular social media and IM apps can be tracked using the app. So, not just WhatsApp but Skype and Viber are some of the apps it can monitor. While Facebook, Instagram, and Snapchat messages are trackable as well.
All Spying Activities Are Untraceable
After testing it thoroughly, the XNSPY spyware for Android cell phones worked as per its claims. It did not only successfully allow us to read WhatsApp chats, check photos, and view its call logs, but the app did this discreetly.
So, we can say that the app works in complete stealth mode. You can use it to read anyone's WhatsApp messages and they won't even know that you did it.
Compatibility
We tested the phone tracking app on a smartphone running on Android 11. So, all the latest Android-powered phones will work fine.
While the app's official website claims it to be compatible with all Android smartphones available in the market. Specifically, all Android cellphones running on Android 4.0 till the latest.
As all claims have been true so far, which is reason enough to believe that you will not have a problem here either.
Other Options to View Someone's WhatsApp Chats
As mentioned in the article before, there are many ways to go through someone's WhatsApp messages. But it's almost impossible to do it without letting them find out. So, it's best to stick to spyware for Android cell phones.
While the app we discussed is not your one and only option. So, you can look around and check out other similar apps to remotely check WhatsApp chats and messages.
However, make sure you don't go and install free spyware apps. Because most free apps may not require cash, yet they can cost you things more important than that such as your personal information or the monitored data from the other phone.
So, stay clear of free apps and only use reliable phone monitoring apps.
Because being discreet means you get to read someone's WhatsApp messages without letting anyone know about them. While leaking them to a third party goes against your efforts at being all cloak and dagger.
Caution for the Wise
However, spy apps and their use should not be taken lightly. As it's illegal to use any cellphone spyware without the permission of the phone's owner.
So, make sure that you inform the person, whose phone is going to be tracked before you install such an app on their phone.
Otherwise, it can be considered illegal according to most states' surveillance laws.
Usually, parents and employers buy phone monitoring apps as they are the targeted audience for these apps. That's why it's preferred that only these two parties should get involved in the purchase and use of phone tracking tools.
In case, you are planning to use a spy app for spying on someone else, then forget such schemes. Because you, and only you, will be responsible for any and all lawful repercussions.