Females in India have naturally thick, smooth, and lustrous tresses that are full of natural shine and luster. Despite the fact that genetics play an important role in hair texture and growth, Indian women have incredible hair care tips to keep their locks looking beautiful. Furthermore, these Indian hair care tips assist women all over the world in achieving healthy and glorious locks.
In this post, we'll take a look at some Indian virgin hair care practices that will help you keep your hair looking long and luscious.
Routine for Taking Care of Indian Hair
When it comes to maintaining healthy and lustrous hair, shampooing and conditioning are critical steps to take. As a result, you must keep your hair clean and moisturize it in order to maintain a healthy hair appearance. How Indian women take care of their natural tresses is as follows:
– Hair should be washed once or twice a week at the most. The frequency with which you wash your hair is determined by the texture of your virgin hair. Because curly hair tends to be drier than straight hair, people with straight hair shampoo their hair more frequently than those with curly hair. If you sweat a lot or have an oily scalp, you should consider using dry shampoo to keep your hair looking clean in between washes. When washing their hair, Indians massage their scalps to stimulate blood flow, which helps to promote hair growth.
– For Indian women, conditioning their hair after every shampoo is an important part of their daily routine. In addition, deep conditioner should be applied every 2-4 weeks to add more moisture to natural hair. This step should be included in your Indian hair care routine for the winter to ensure that your hair remains healthy. It aids in the repair of damaged cuticles and the restoration of your natural hair shine.
– If you have naturally curly hair, you should avoid using thermal styling tools. Allowing your hair to air dry is an important part of the Indian curly hair care method. When your hair is wet, avoid rubbing it. Once your hair is completely dry, comb it out to remove any knots or tangles that have formed. You should begin at the ends of your hair and work your way up. To avoid hair shedding, work in sections rather than all at once.
– You can also use a hair serum or a hair mask to style your virgin hair bundles. This best Indian hair care routine will promote healthy-looking and glossy hair, and it is simple to follow. The use of hair care products formulated with natural ingredients is preferred by Indian women because they are effective and completely safe for the hair and scalp.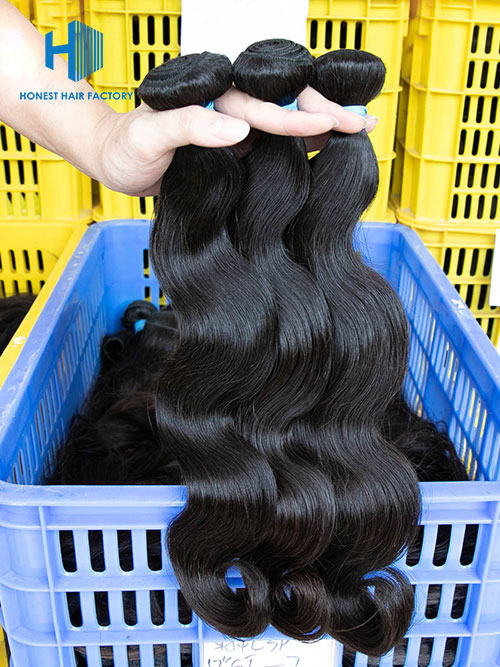 The Best Hair Care Products for Indian Hair Can Be Found Here:
There are a plethora of products available on the market that claim to promote hair growth and improve hair health. So, what are the best Indian hair care brands to look out for? What are the most widely used hair products in India? Here are a few items that may be useful in helping women achieve their desired locks:
Shampoo with Indulekha Bringha
This shampoo contains Indian herbs for hair care, which can be used on a variety of hair types with varying results. In addition to Bringharaj, the product's ingredient list includes amla, neem, minerals, and vitamins. The product is used by women to treat hair loss as well as make their hair stronger and more manageable. The item also adds luster to your natural hair and leaves it with a silky smooth texture.
Habibs Henna Is a Type of Henna that Is Used to Decorate the Body
This product is beneficial for hair because it is made with natural and traditional Indian herbs such as henna, amla, and Bhringraj. They are also utilized in Ayurvedic treatments. It is suitable for all hair types, including those that have been colored. Furthermore, because it contains no ammonia or harsh chemicals, it has no negative side effects. If you are experiencing premature grey hair, Habibs Henna is the best option for you to consider.
L'oreal Total Repair 5 Serum Is a Serum that Helps to Repair the Skin
If you want to moisturize your hair while also protecting it from dryness and split ends, this product is a good choice. L'oreal's hair serum works quickly and effectively to nourish and soften your natural locks from root to tip. It should be included in your frizzy hair care routine because it helps to create a protective shield against all potentially damaging factors. Are you ready to be as beautiful as an Indian hair girl when you grow your hair? Give it a shot.
Home Remedies for Indian Hair Care that Have Been Passed Down Through Generations:
Hair Lubrication
This is a traditional method that Indian women use to keep their hair looking healthy and glossy. Only oil is used in the preparation of this hair mask, which is considered to be effective. The type of oil that women use is determined by their personal preferences; coconut, olive, almond, and argan oils are all possibilities.
What is the best way to use it? You put some oil in a bowl and put it in the oven to heat it up. Allow it to cool before applying it to your hair and scalp. You can use your fingers to distribute the oil evenly throughout your hair and scalp from root to end. Make sure to cover your head with a shower cap and let the oil sit on your head for at least 30 minutes. If you want to get the best results possible, leave it overnight to work. The final step is to shampoo your hair with a mild shampoo to remove any remaining oil.
Make a Henna Face Mask
If you're looking for the best Indian herbs for hair care, henna or hinna may be a good option. According to Ayurvedic medicine, this natural herb has the ability to promote hair growth while also maintaining healthy hair.
To make a hair mask, combine a cup of hinna powder with three tablespoons of amla powder and five tablespoons of Brahmi powder. Combine the ingredients in a mixing bowl and add enough water to make a creamy consistency. You should apply the mask to your hair and scalp and leave it on for half an hour before washing it out. Rinse the hair thoroughly with lukewarm water and allow it to air dry. You should repeat this method once a week in order to achieve the best results.
Because of its reddish color, it was also popular among women as an Indian hair dye product. If you prefer not to use traditional hair dyes that contain chemicals, this is a good and safe alternative to getting that beautiful hair look.
The treatment of eggs
When it comes to treating natural hair, eggs are a gold mine. The use of egg masks in India is used to condition and nourish the hair, preventing it from becoming brittle and dry. Egg white or the entire egg has a high protein content, which has a variety of benefits for the health of one's hair.
Apply the egg treatment to wet hair and allow it to sit for a few minutes. If you don't care for the smell of raw eggs, you can substitute some essential oils for them in the mixture. Allow for 20 minutes before rinsing thoroughly with cool water. Try these most effective Indian hair care tips and you'll notice a difference in the condition of your hair. Make a good hair care schedule if you want to have attractive and healthy hair in the future.
We hope you have enjoyed reading this article. Please take good care of your hair, and we are confident that it will make you feel more confident in your appearance. We also believe that following the hair care recommendations listed above will leave your hair feeling super soft, smooth, and glossy.