Currently, everyone is focusing on going paperless and finding substitutes for paper documents. However, shifting from paper to online is not going to be easy at all. Every business will need a suitable tool that can help them in coping up with the difficulties concerned with this transformation. As soon as you avoid the use of paper for your organization, you can simply increase the document workflow.
Most of us are not aware of the fact that a free pdf editor tool can be used to create and manage documents without any difficulty. PDF editor tools can help you in going paperless as you can easily create and transfer documents in PDF format. In this article, we are going to look into some of the points that show the significance of using one of the best pdf editor tools, Wondershare PDFelement, and how it can prove to be beneficial for going paperless. Let's get started.
The search engine is full of tools that can help you in creating an editable pdf but most of them are full of bugs. To create and manage documents, you will need tools that can be compatible with all kinds of devices. Wondershare PDFelement is one such app that can be easily used on Windows, Mac, iOS, and Android.
PDFelement is the perfect tool to start your journey of going paperless. You can create documents and manage them the way you wish to, with the help of PDFelement. This tool has every feature that you would expect from a Pdf filler and editor tool to go paperless.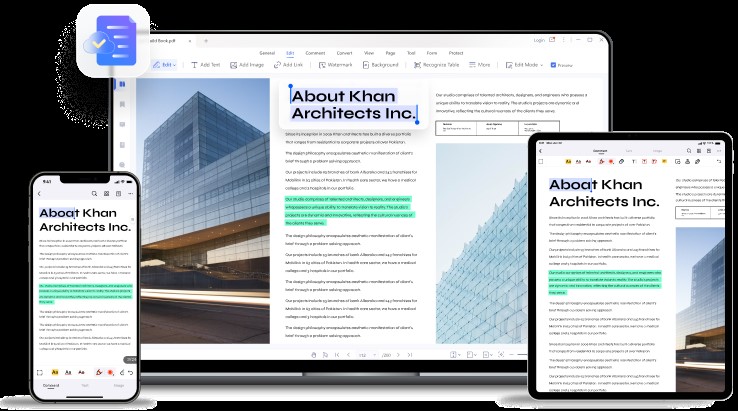 The Benefits of going Paperless
Going paperless is indeed a better way for organizing documents and at the same time to show your concern for the environment. In the past few years, many organizations have completely shifted to paperless systems and their efficiency has been improved. Adopting a paperless system can enhance your work in many aspects and some of which are given below:
Reduce Costs
The cost involved in managing paper documents is quite high compared to paperless documents. Paper documents can keep on adding to your cost as time passes. You will need storage for keeping documents that are going to be more than the storage you will need for paperless documents.
Increase Efficiency
Searching for any crucial documents from a pile of paper documents can be quite hectic as you will need to look for every document. However, it's not the same with a paperless system, just search for the document you need in the storage folder and your document will appear in front of you. This can save a lot of time and effort that can be utilized for doing any other task.
Improve Collaboration
The major drawback of paper-based documents is fixed with the help of paperless documents. Sharing documents from one person to another through fax or parcel takes a lot of time. Paperless documents can easily be shared by mail or any other source to the respective recipient just in a matter of seconds.
Enhance Security
No one can ensure the security of paper documents as paper documents can be stolen or someone can take a look into them. But it is not the same for paperless documents, you can set passwords in PDF files that can add an extra level of protection. These documents can only be opened by those who will get access from you.
Eco-Friendly
The major argument for going paperless is that this system is completely eco-friendly. You are contributing your part to a sustainable environment by not using papers in your organization. Adopting this system will reduce deforestation.
How Do PDFelement Support Paperless Workflows?
The following are the different possible ways in which PDFement can be effective in maintaining a paperless workflow:
Organize PDFs
It is pretty simple to keep your PDF documents organized in a desired manner with the assistance of tools available at PDFelement.
Convert PDFs
This comprehensive PDF tool allows easy conversion of PDF files into desired formats. A variety of formats are supported by PDFelement which makes it further convenient for users with varying needs.
OCR PDF
PDFelement can assist in the recognition of images, texts, and scanned PDFs in order to transform the photographed customer data and documents into a machine-readable format.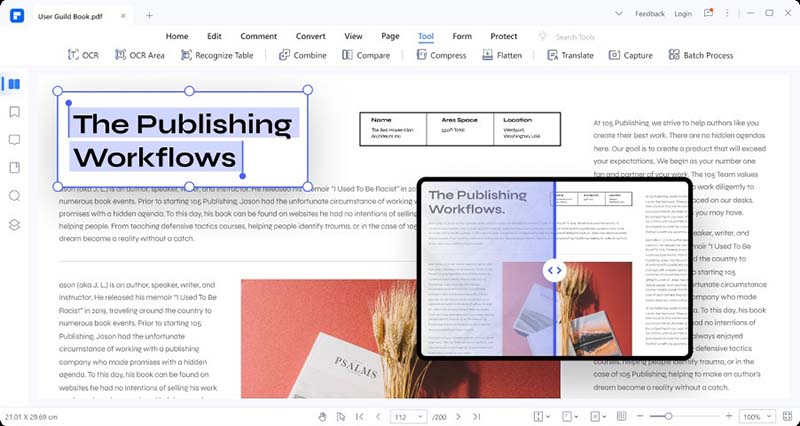 PDF forms
Filling PDF forms has been among the major struggles people had to do. As we know that PDF does not allow any edits and converting it can be quite hectic and time-taking. However, with PDFelement, users can easily access PDF to view and can make edits to it as well. With its advanced features, it is much easier and more convenient to fill out PDF forms than ever before.
Sign PDF
Simply adding a signature to a PDF file can be a daunting task if you rely on conventional methods. However, PDFelement allows the easy addition of signatures to a PDF document, and a significant amount of time and effort can be saved.
Edit and Annotate PDFs
Most readers faced the limitation of not being able to make edits to annotate PDF files. However, the exclusive tools available at PDFelement enable readers to create an editable pdf and make notes when reading as well. The possibility of editing and annotation in PDF files has enhanced the reading experience of the users.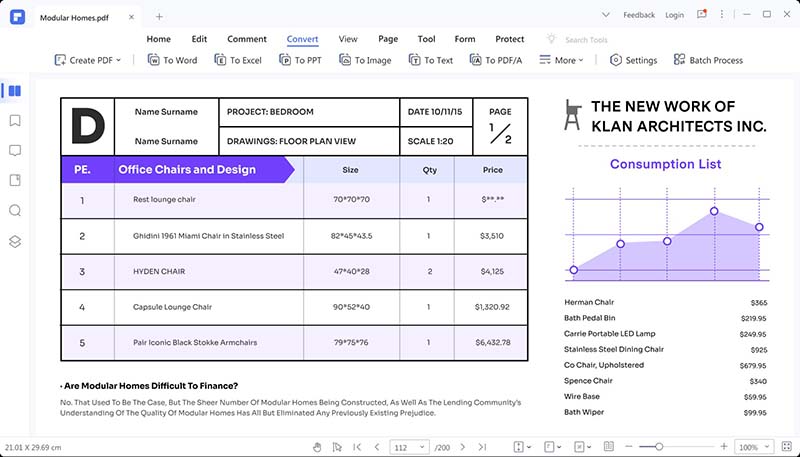 Verdict
It is a well-known fact that almost every industry has taken an initiative to go paperless. However, there are some common challenges and limitations being faced by businesses as they are trying to go paperless. However, PDFelement could be an effective solution for a majority of the challenges in managing documents digitally and can enhance the efficiency of the workflow of the organization.