Search algorithms evaluate how well-connected and well-regarded your brand, site, and content are within the larger online ecosystem. The more relevant links, citations, and connections you can organically attain from authoritative sources, the easier it becomes for search engines to recognize your credibility, expertise, and the value you provide.
So harnessing this "passing on" of authority through strategic link building, media placements, optimized profiles, and other connectivity tactics becomes key to improving your search engine optimization. Read on as we give you the lowdown on harnessing this connectivity and increasing your business' visibility.
The Untapped Power of Backlinks
If you want your website and content to rank higher in search engines, one of the most important factors is getting relevant websites to link back to your pages – also known as "backlinks."
Backlinks Are Like Recommendations
Think of backlinks like word-of-mouth recommendations. When another site decides your content is valuable enough to link to, they endorse it to search engines and users.
More backlinks from authoritative sources signal to search engines that your site should rank higher. So every relevant link you acquire can be like a "vote" that helps boost your search rankings.
What Do Backlinks Do? They Pass Authority
When a trustworthy site links to you, some of their domain authority and page rank "rub off" on your page, strengthening your search rankings. This is the power of building backlinks. The more relevant, high-quality sites that link to you, the higher your own perceived authority and rankings grow.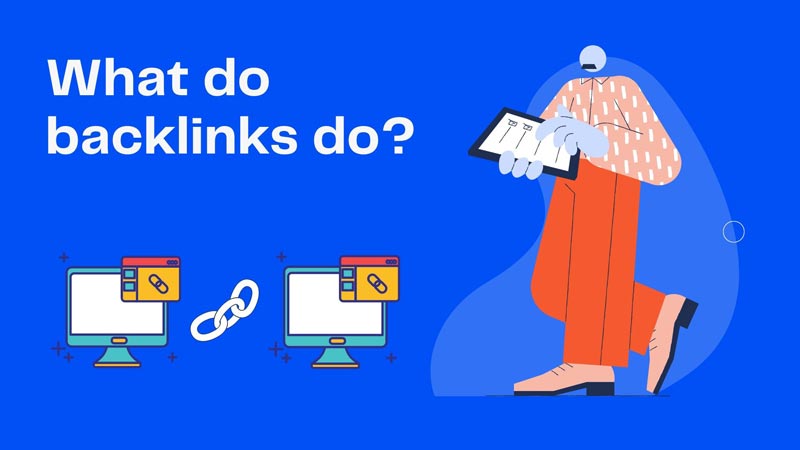 So a good linking strategy focused on gaining relevant, high-quality links from authoritative sources is key to improving your search engine optimization. Backlinks are like virtual recommendations that carry real SEO value.
Building a Linking Strategy
Link building is undoubtedly super necessary nowadays. You need to build it yourself or get a trustworthy link-building agency to do your hard work. Regardless, you will need a strategy.
A good linking strategy for building backlinks focuses on gaining relevant, authoritative backlinks that pass on SEO value. Effective link-building involves strategically gaining relevant, authoritative backlinks from sites that enhance your domain authority and page ranks for specific topics. Providing valuable resources, guest posting selectively, and targeting individual page links can help you build valuable links organically.
Here are some tips:
Provide valuable resources to attract free, organic links.
Well-researched content, useful tools, and helpful guides can incentivize sites in your niche to mention or link to you.
Create in-depth industry reports and data visualizations
Develop helpful infographics, checklists, and how-to guides. It will only help you while building backlinks!
Offer educational webinars and online courses
Earn backlinks through guest posting.
Write well-researched pieces for authority sites in your niche to gain a reciprocal link back to your site. Just be selective about where you contribute.
Provide well-researched and insightful data/statistics in your piece
Answer common questions and address information gaps your readers have
Always include an author bio link pointing back to your site
Target links from individual pages, not just home pages.
Aim for relevant internal pages to pass on more specific SEO value for specific keywords and topics.
Identify long tail, niche keywords for specific pages or content assets
Outreach to relevant sites with that specific page or resource in mind
Offer to curate or contribute to roundups or listicles on that topic
Links from these sites carry the most weight due to their trusted status.
Search .gov websites for relevant pages to contact for resource mentions
Pitch well-sourced information to government sites and publications
Contribute thought leadership pieces to .edu websites, magazines
Avoid low-quality linking schemes.
Search engines can detect and penalize sites that engage in unnatural link-building practices.
While building backlinks, avoid mass-producing low-quality or inbound guest posts just for the link.
Don't participate in large link directories, link exchanges, or link farms
Stay away from automatically-generated or machine-written content
Monitor link profiles over time.
Tools like Ahrefs and Majestic can help you track your link portfolio and identify areas for improvement.
Identify new linking opportunities based on gaps in your link profile
Remove low-quality or expired links no longer pass value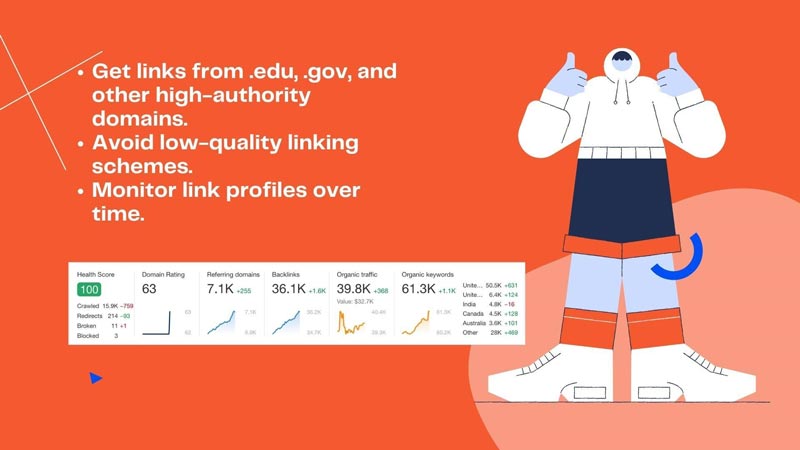 The Power of Citations and Mentions
While building backlinks is most important for SEO, simply being cited or mentioned by other authoritative sources can also pass on some search engine value.
Shares, likes, and mentions of your brand or content on social media indicate relevance and can boost your search authority slightly. Aim to produce social content that performs very well and earns lots of engagement.
Directory Listings and Entries
Being listed in relevant online directories like Yahoo Local, Yellow Pages and others signals that your brand is notable and establishes some basic search credibility. Aim for directories directly related to your industry.
Awards, Accolades, and Press Mentions
Getting featured in the news and winning industry awards and, accolades, and accreditations further establishes your brand's noteworthiness and authority. Even minor press mentions can pass on some SEO value.
So, in a nutshell, to maximize your web connectivity:
Acquire relevant, high-quality backlinks from authoritative sources
Earn social shares, mentions, and press coverage for your best content
Get listed in industry directories where appropriate
Pursue industry awards, accreditations, and recognition
What are more ways to harness the web's connectivity?
Content Networking and Syndication
Getting your content syndicated on other sites in your niche can pass on significant SEO value. High-authority sites that republish or curate your pieces boost your domain and keyword authority. Aim to create evergreen content that other sites will want to share.
How to maximize visibility through Networking and Syndication
Contribute to niche roundups and collections on authority sites
Curate special reports that other sites feature or promote
Pitch evergreen pieces to relevant print/newsletter publications
Authorship and Profile Networking
Associating your brand or personal profile with relevant industry directories, platforms, and databases adds some SEO value. LinkedIn, Google/Knowledge Graph, and niche databases confer minor search benefits when building robust, linked author profiles.
How to maximize visibility through Authorship and Profile Networking
Connect your social profiles to represent yourself as an industry expert
Build out complete profiles on niche platforms and databases
Respond to queries and questions about your topics of expertise
Connect all your online profiles to form a unified author graph
Domain Authority Transfers
Purchasing expired domains or under-utilized domains with good domain authority can transfer that authority to your site. You can redirect the domains to your site or fully migrate your site content to the expired domain.
How to maximize visibility through Domain Authority Transfers
Migrate link profiles from aged domains using 301 redirects
Acquire niche domains with many inbound links and redirect them
Build new links pointing to the migrated domain over time
Gradually increase content and optimize schema on the new domain
The more holistic and widespread your web connectivity, the more authority you cultivate. As long as that authority is earned genuinely by providing valuable resources to others and serving user intent first.
Optimizing Schema to Clarify Your Brand to Search Engines
Optimizing schema on your website by applying the relevant schema types to your pages can boost your search rankings and visibility in several ways.
But wait, what do you mean by "Schema"?!
Schema is metadata that helps search engines understand your website's content.
How does it help?
Schema helps search engines clearly classify what your content is about, which search algorithms use to determine relevance, authority, and how to feature your content appropriately.
By using schema to accurately and clearly represent your brand, expertise, and content, you make it easier for search engines to discover, recognize and reward your online authority – which in turn can help you rank for more keywords and convert more high-quality traffic from search.
Some of the main benefits of optimizing schema on your domain are:
Improved rankings
Applying relevant schema to your pages can boost your search rankings by helping search engines better understand what your content is about.
Featured snippets
Adding appropriate schema may cause your content to appear as a featured snippet in search results, giving you more visibility and click-throughs.
Knowledge panel features
Schema can help you appear in knowledge panels and other rich result features that get more attention from searchers.
Better voice search optimization
Schema helps virtual assistants like Siri and Alexa correctly interpret what your content is about to provide relevant responses to voice queries.
When optimizing schema, the key things to focus on are choosing the relevant schema types for your content, applying the schema markup correctly, and keeping your schema data accurate and up-to-date.
In the context of harnessing web connectivity, schema optimization allows you to more clearly represent your brand, expertise, and content to search engines – which in turn can boost the authority and recognition you gain from being easily discoverable online.
Final Words
There are no shortcuts – you must provide genuine value to earn the endorsements and recommendations that boost your search engine authority.
But when made right, a holistic approach that leverages relevant backlinks, optimized citations, syndication opportunities, schema markup, and other techniques can start to compound over time, elevating your brand online in a way that search algorithms notice and reward.