Without any doubt, plagiarism is a nightmare that could ruin all efforts and reputation in minutes! That's the reason checking for plagiarism has become the most significant responsibility for every writer and blogger. However, the truth is sometimes, the students and publishers need to check plagiarism in their work. Today, we will go through the most reputable plagiarism apps compared best for iOS devices in 2021.
Presently, this is not enough only to run your writing through the plagiarism software, but keeping a starry eye on the sources from where the text has been drawn is also crucial. The handy apps we shall discuss in this post will also help you find the source and expose it via URL. It will let you cite the reference to withdraw any concern with copied content.
If you wish to monitor your content straight from your smart gadgets, you can go for the apps accessible on the App Store. If you are getting excited to know about these apps' details and names, stay tuned and read along until the final thoughts!
First, get clear on why checking plagiarism is so essential!
Today, inside almost every field, plagiarism is not acceptable! It can destroy one's career, mainly if you are working under a professional spotlight! You can take plagiarism as a key to embarrassment, failure, and a path of discouragement.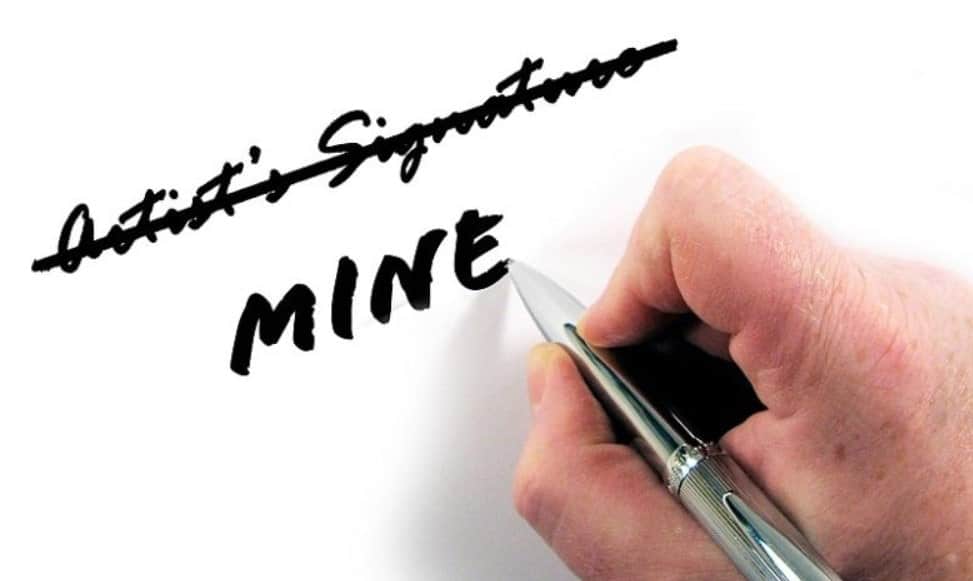 Whoever you are, realizing the impacts of plagiarism is equally beneficial for you. Conducting a plagiarism test by utilizing tools and apps is today's necessity, and some reasons are as follows:
For Academic Integrity & Grades
Whether you are an honest or a cool-minded student, realizing that plagiarism isn't allowed in any circumstance is essential for you!
The primary outcomes upon duplication may suffer suspension from the institute or gain bad grades and status for the whole academic year. Usually, learners have to submit their assignments or additional projects on their mobile and scan plagiarism. They can efficiently utilize the plagiarism checker apps from their smartphone.
For Website & Its Success
Not solely for offline stages, but falsification is not acceptable over online platforms. Today, anyone can spot plagiarism at any time, and in this context, a plagiarism detector app is a blessing. Remember! Google and other search engines will ultimately penalize your website or through you in lower rankings. So, this is why utilizing plagiarism apps is critical for today's online community.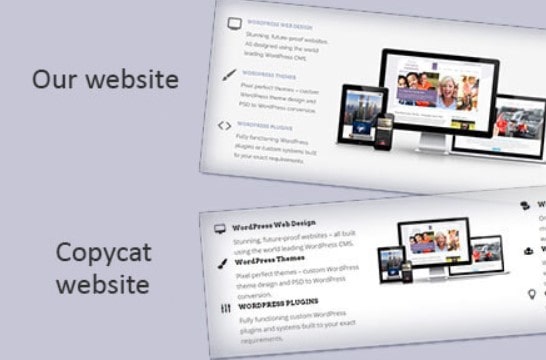 TOP 3 PLAGIARISM CHECKER APPS COMPARED BEST FOR iOS – 2021
Since you have grabbed the points of why checking plagiarism by using apps is essential, it's time to step into the world of top apps and their details! So, scroll down and flip through the breakdown!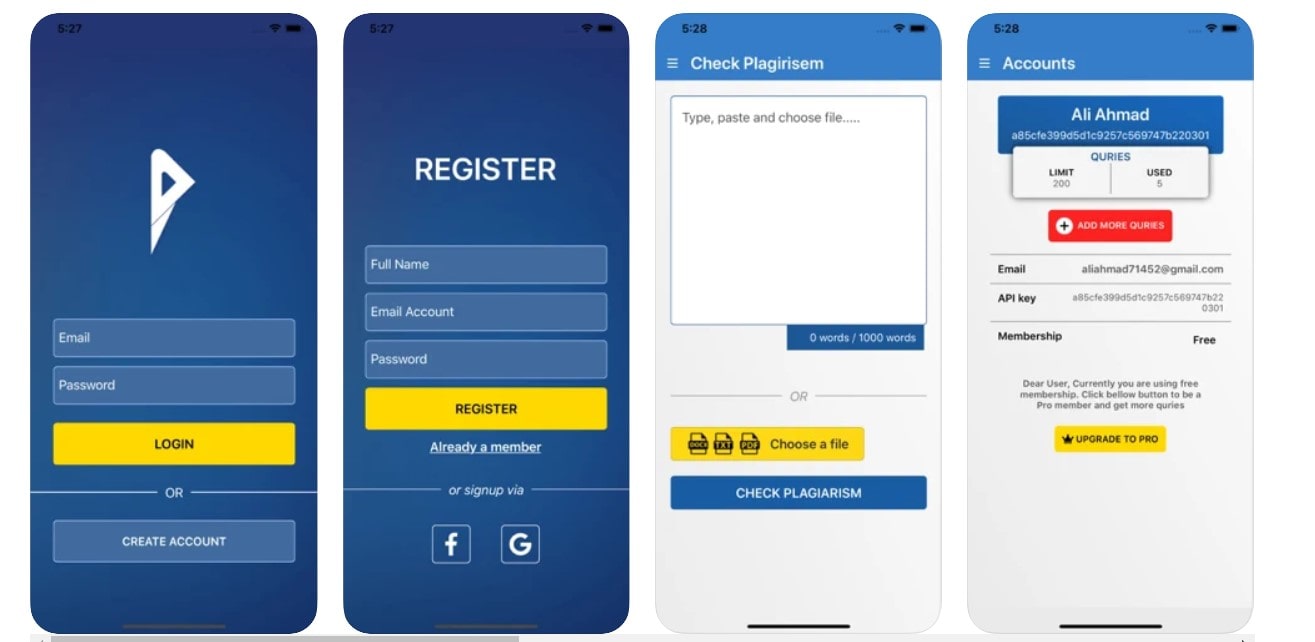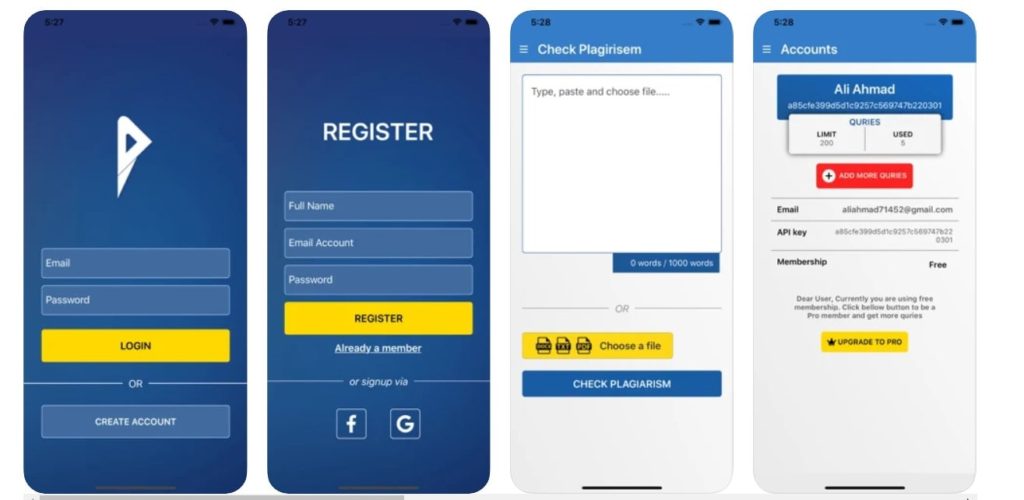 One of the most outstanding apps selected best for plagiarism checking is Prepostseo! It is a famous and recommended platform for SEO tools, and it is also giving features for iOS and Android. The plagiarism checker apps are 100% cost-free for everyone. Possessing a simple, neat, clean, safe, and secure user interface offers a smooth checking.
Prepostseo's mobile app, scanning, is probably applying copy-paste method. Still, you also go for uploading the file straight from your smartphone.
The document formats required for uploading include PDF, TXT, DOCX, and DOC. Once you enter, you only need to tap on the CHECK option, and it will fetch any comparable content over the posted content on the web world.
Users can quickly scan up to 1000 words in one go, but purchasing a pro subscription will enable users to scan up to 25000 terms on each search.
Once it processes your entered text, it will display the percentage of rare and copied content while producing a complete proof (report), including the copied content in red color.
Users can easily save the obtained report by clicking on the Save Report section, and you will get the results in your hands!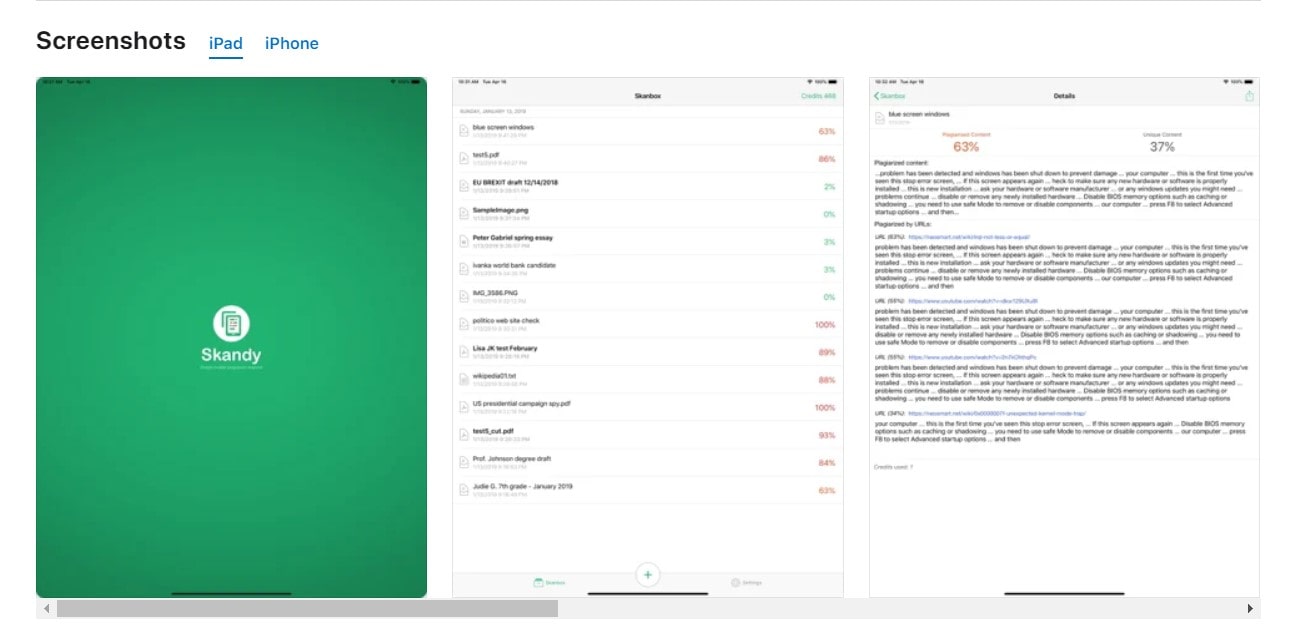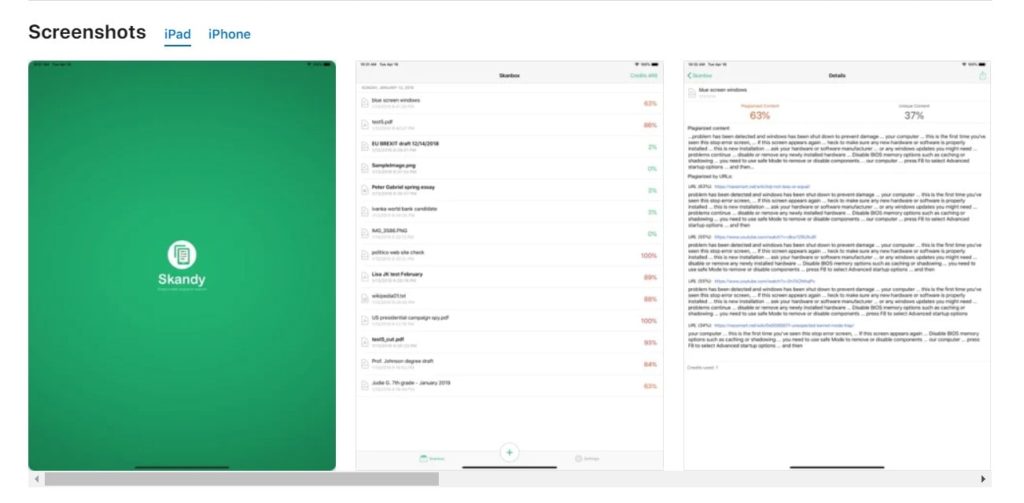 Another plagiarism checking app is compared best for students, business owners, bloggers, writers, and anyone who wants to get sure on originality. This app is accessible on both devices – Android and iOS. The skandy is a handy and free of cost platform for everyone, including the users who didn't register themselves. However, registered users can take advantage of advanced features and options.
The skandy app has multiple mind-blowing features. Some of them are as follows!
This app can enable you to drop the content in the input box to detect any copied content.
This app also scans duplication by uploading the picture of the file.
It can automatically grab the text from the photo to spot any duplication.
There are many uploading options include the format of text and PDF files.
Users can also scan the duplicated content via its URL.
This app can also work as a fantastic image-to-text converter tool.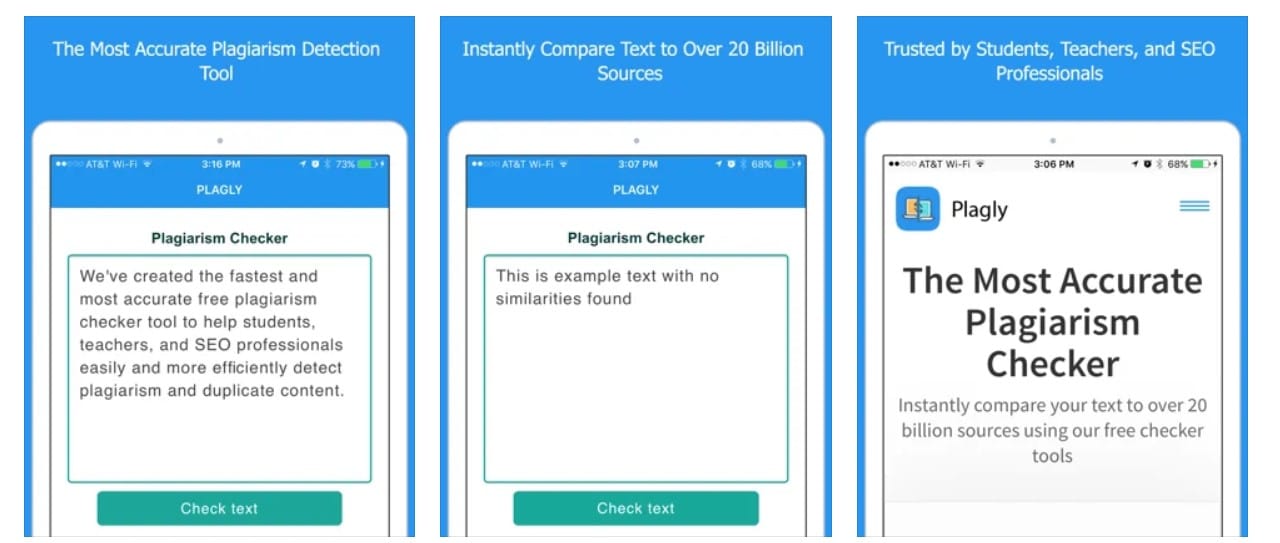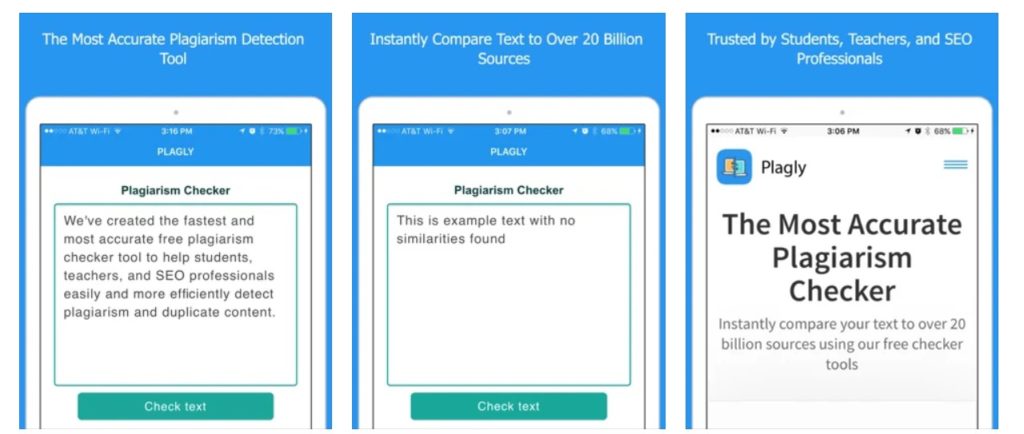 Another tremendous and reputable tool plagiarism checking app for iOS devices and Android is Plagly! While testing this app, we noticed that many teachers and students regularly utilize Plagly to experience the cost-free features and keep a starry eye on the student's work. It always puts efforts to make its users 100% comfortable, engaged, and satisfied. It also won't save users' data and keep a constant auto-detecting system to protect user's privacy.
It possesses an extensive database. Once you enter your content data as an input query, it will match the inserted text with this database to detect duplication. This app offers smooth and secure data scanning that could obtain authentic and accurate results in seconds.
Plagly is entirely accessible and doesn't require any strict rules to kickstart the checking process. It enables you to drop the content and upload the file to review the plagiarism.
Yet, it just displays the signal and score rather than the origins with URL. It determines, for citation, this app is not a much good option.
The Final Thoughts
Those days are gone when you have to navigate your browser and access the plagiarism detector tool, but promptly the trend has developed! Even if you constantly travel and don't have access to your PC, you can get the job done right away with the mentioned above apps.
As an honest student, it's your responsibility to check the assignment for plagiarism and fix plagiarism using different automatic tools like sentence rewriter online – seomagnifier before submission through your smartphone. However, on the flip side, being a hardworking blogger, you also have to detect plagiarism in your blog posts. So, don't ever pass your textual content off to anyone before checking it through a reliable plagiarism checker app!