Whether you run a small local store or a localised online ecommerce brand, most of your business will come from within a confined locality.  Hence, it simply makes sense to focus your marketing and promotional efforts on this same local area.
In a typical example, let's say you run a small local hardware store in the east of Chennai. If you were planning a traditional marketing campaign, would you spend money on billboard adverts 500 miles away? Or for that matter, a double-page spread in an overseas publication?
Of course not – you'd focus your efforts on attracting customers within your locality. A broader SEO strategy can be great for reaching customers over the widest possible area, but it takes targeted local SEO to attract customers much closer to your business.
Definition Of Local SEO
According to Moz – the voice of authority in all aspects of SEO – local SEO refers to anything you do to promote on online or offline business to customers within a specific locality, via search marketing.
It's no secret that the vast majority of consumers research products, services, and businesses in their local area, before making a purchase.  The problem is that far too many smaller businesses cast their nets too widely, or fail to give SEO sufficient focus in the first place. Some assume there's no room for smaller businesses on today's SEO landscape, while others believe they can get by without targeted search marketing.
In both instances, they're way off the mark.
Search marketing should be considered a priority for small and large businesses alike.  Given that the vast majority of online experiences (more than 95%) begin with a search, ask yourself – is this the kind of traffic you can afford to turn your back on?
The Benefits Of Local SEO
Whether handling things in-house our outsourcing to the best local SEO services in Chennai, the benefits of local search marketing can be huge.  Not just huge, but continuous – the ongoing boost you need to outperform your closest competitors.
Just a few of the most important benefits of local SEO are as follows:
Effective local SEO can ensure you rank higher than your competitors
Link building and content marketing will drive more traffic to your website
Stronger focus on SEO = better brand recognition and authority
Local SEO can also make it easier for customers to find your business
An investment in local SEO can generate long-term returns
Local SEO can be a surprisingly affordable marketing strategy
Ultimately, local SEO is all about making your mark on the local landscape.  If you want your target audience to both find you and choose you over your competitors, it's up to you to make it happen.  These are not the kinds of things that happen by accident – you need to fight for your place at the top of the local listings.
Tips To Improve Local Search Rankings in 2019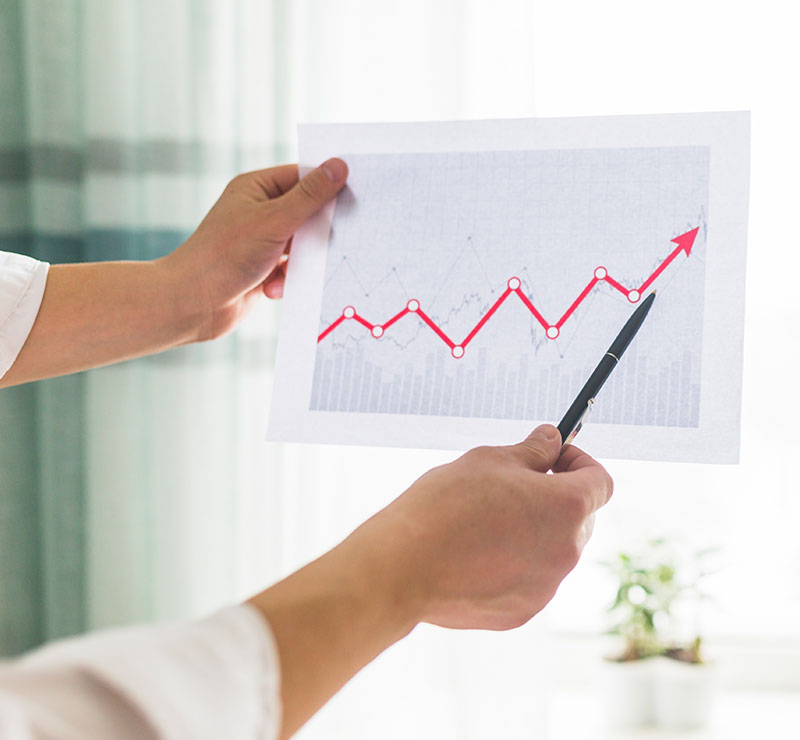 The year may be flying by, but there's still plenty you can do to boost your local SEO performance before the next decade begins.  Irrespective of your objectives, your current position, and your budget, the following local SEO tips should form the core of your strategy for 2019 and beyond:
1. Get Your Google Business Listing 
If you haven't already claimed your Google Business listing, stop reading this article and do it right now.  After which, you'll want to ensure it is complete, accurate and kept up to date at all times.
2. Get Citations
A citation is any mention of your business anywhere else on the web.  From local directories to forums to blog posts to mentions by authoritative sources, citations can have a huge impact on your local SEO performance.
3. Make Your NAP Consistent
Always ensure that your business name, address, and phone number remain consistent at all times when mentioned online. If you've used "St." as an abbreviation of "Street" in your Google Business listing, it should appear as "St." everywhere else.
4. Get Online Reviews
The key to success in all areas of business lies in social proof.  These days, customers aren't willing to make a purchase (or even consider a business) in the absence of positive feedback.  Not only can reviews boost your reputation, your appeal, and your authority, they are also an important local SEO ranking factor.  Take a proactive approach to the collection and publishing of reviews, rather than waiting for them to arrive naturally.
5. Get Backlinks from Other Local Businesses
Just as long as they aren't your direct competitors, you should be able to organize backlink-swaps with plenty of other local businesses. In doing so, they'll boost your SEO performance, and you'll do the same for them, all by way of a transaction that doesn't cost either of you a penny.
6. Don't Forget Internal Linking
Another important ranking factor that's often overlooked is internal linking.  This means linking pages within your website to other pages within your website, though being careful to do so only when relevant.
7. Publish Quality Content
All aspects of SEO are fundamentally dependent on the penning and publishing of quality content on a regular basis.  This means content that is relevant, current, unique, and of genuine interest to your target audience. With local SEO, it's also important to ensure the content is localized where possible – i.e., relevant to the respective locality.
8. Ensure Your Site is Mobile Optimized
There's a strong chance that most customers who find your business online will do so via a mobile device. Hence, you to ensure every mobile visitor is provided with the same flawless user-experience as those who access your website via a desktop/laptop computer.
9. Use Long-Tail Keywords 
Try to get out of the habit of using individual keywords on your pages. With local SEO in particular, it pays to target more specific and localized search terms. Instead of "plumbing services," for example, you could target "cheap 24-hour emergency plumbing services in Chennai" – if this is the service you're promoting. All you need is a tool like KWfinder or Ahrefs to find those long-tail keywords. TO get started, here is a great keyword research guide that'll show you exactly how to use those SEO tools.
10. Optimize For Voice Search
Last but not least, it's worth taking into account the growing popularity of voice search. Voice assistants like Alexa, Google, Siri, and Cortana are already used to carry out billions of searches every month – a huge proportion of which are for local businesses and services.