Is your iPhone 13 battery draining fast? You're not alone – many users report the same issue.
The good news is you can quickly eliminate the problem. We've rounded up nine tried-and-tested fixes for reducing power consumption and extending battery life. Before exploring the methods, let's see why your iPhone 13 battery drains fast.
Why Does My iPhone 13 Drain So Fast?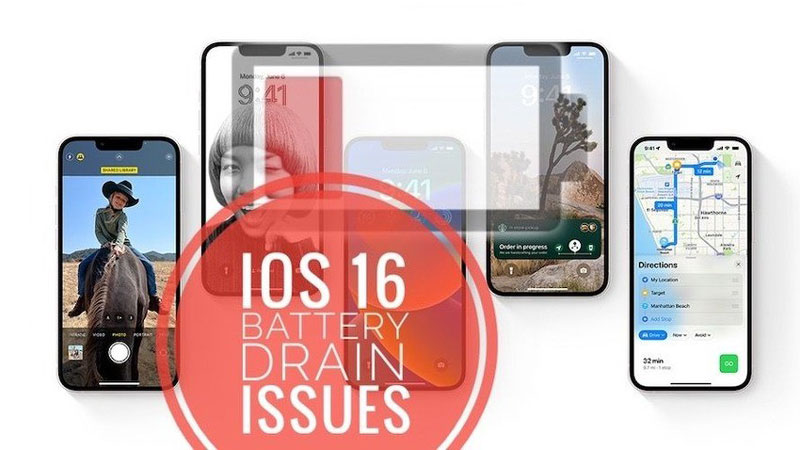 Poor cell phone reception, power-hungry apps, and multiple enabled services like Bluetooth, Wi-Fi, and location tracking could be the culprits for your iPhone 13 battery draining fast. Another reason might be keeping your phone's screen at maximum brightness.
However, a software update is the primary reason for your iPhone 13 dying fast. If you've just installed the latest iOS 16, your battery percentage hitting single digits within hours isn't surprising because many processes run in the background to optimize your device.
Give it time to adjust to the new system, and try the fixes below if the problem doesn't resolve within 48 hours.
How to Fix the iPhone 13 Battery Draining Issue
Here's what you can do if your iPhone 13 battery drains fast.
Restart Your iPhone
Restarting your iPhone is the oldest trick for solving most problems, primarily software glitches. Follow these steps to restart iPhone 13:
Step 1: Press and hold the Power button and any Volume button simultaneously.
Step 2: Drag the slider to the right once the Power Off screen appears.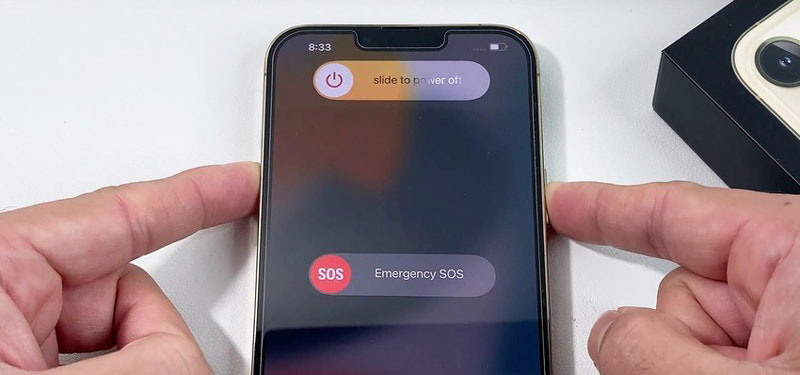 Step 3: Wait about 30 seconds, then press and hold the Power button until you see the Apple logo.
The following fixes should work if the problem persists after restarting your iPhone.
Update or Downgrade Your iOS
If you haven't updated your iOS in a while, follow these steps:
Step 1: Go to Settings > General > Software Update.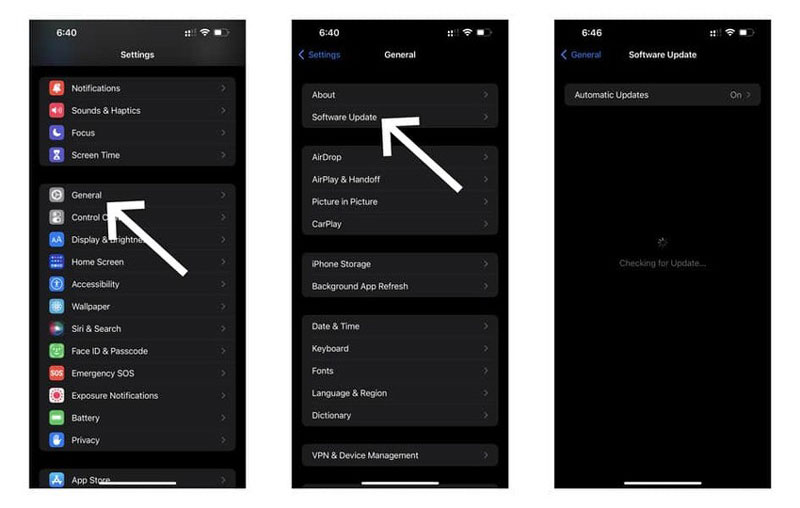 Step 2: Wait for your phone to find the latest iOS update (if available) and install it.
You can also downgrade your iOS if the latest version causes your battery to drain quickly. You can use iTunes to install any previous firmware. Download it from an Apple-verified site and disable the Find My iPhone feature before downgrading.
Repair Your iOS
Your iOS might have a software bug requiring system reinstallation. You can use an iOS system repair tool to fix the problem. One of the most reliable is Wondershare Dr.Fone, which can preserve your data. It also lets you downgrade your iOS.
Here's how to use it for a quick fix to iPhone 13 battery draining fast:
Step 1: Download and install Wondershare Dr.Fone on your computer, launch the program, and select System Repair.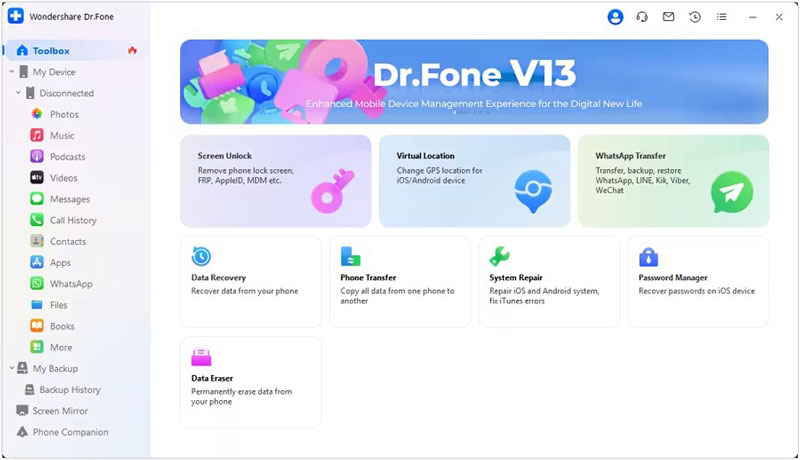 Step 2: Connect your iPhone to the computer, choose your device type, and click iOS Repair.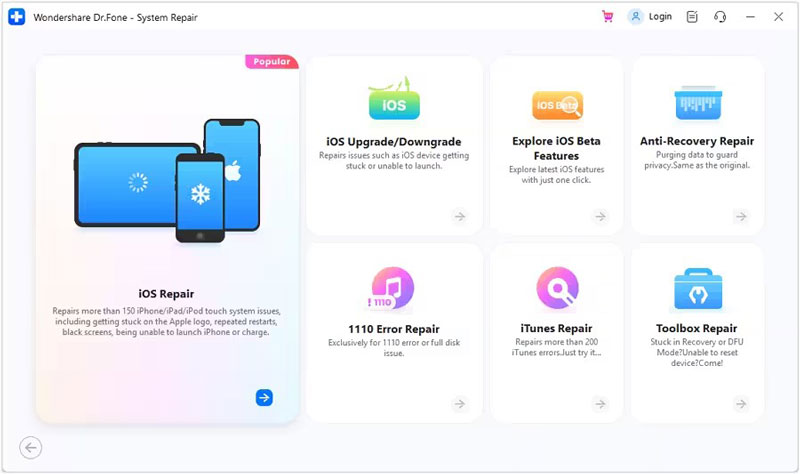 Step 3: Select Standard Repair and follow the on-screen instructions to enter the recovery mode.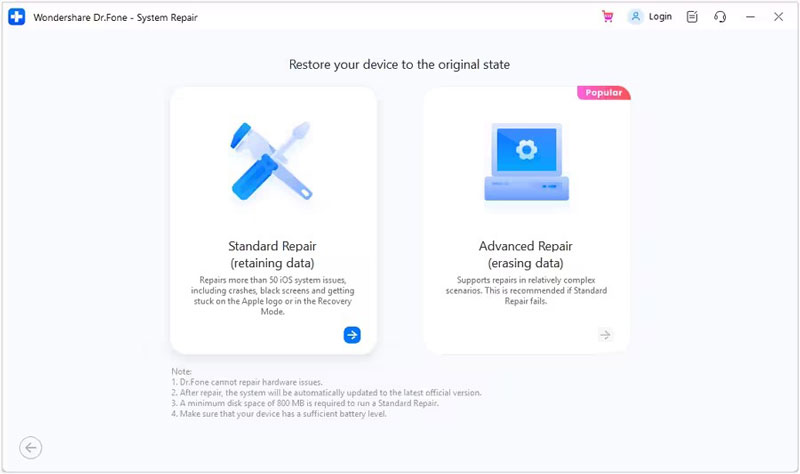 Step 4: Download the desired firmware and click Repair Now.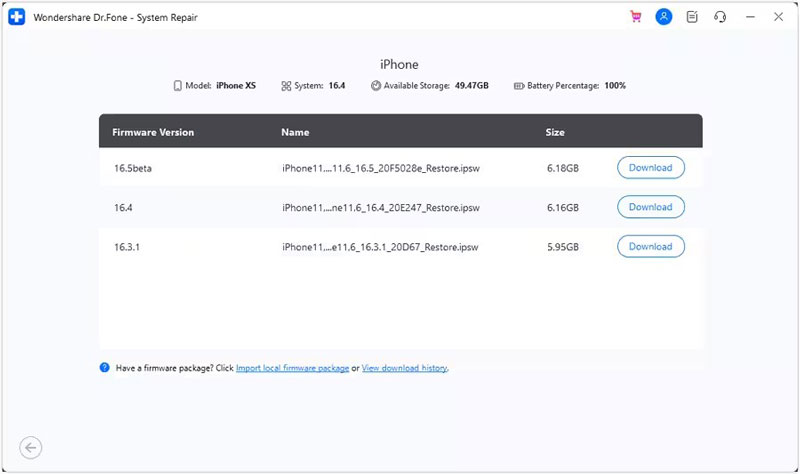 Ensure you have at least 800 MB of space to repair your iOS with Wondershare Dr.Fone.
Check the Apps Running in the Background
All your apps constantly refresh to provide the latest content, consuming more power. Prevent them from running in the background by following these steps:
Step 1: Go to Settings > General > Background App Refresh.
Step 2: Turn off the feature.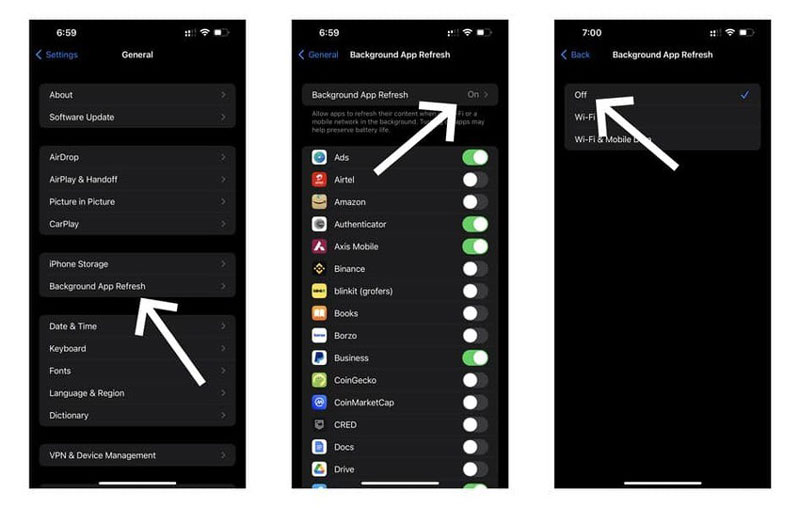 Adjust Screen Settings
Auto-brightness saves battery but is counterintuitive if you always dim your screen below 30%. Here's how to disable the feature:
Step 1: Go to Settings > Accessibility > Display & Text Size.
Step 2: Toggle off the Auto-Brightness switch.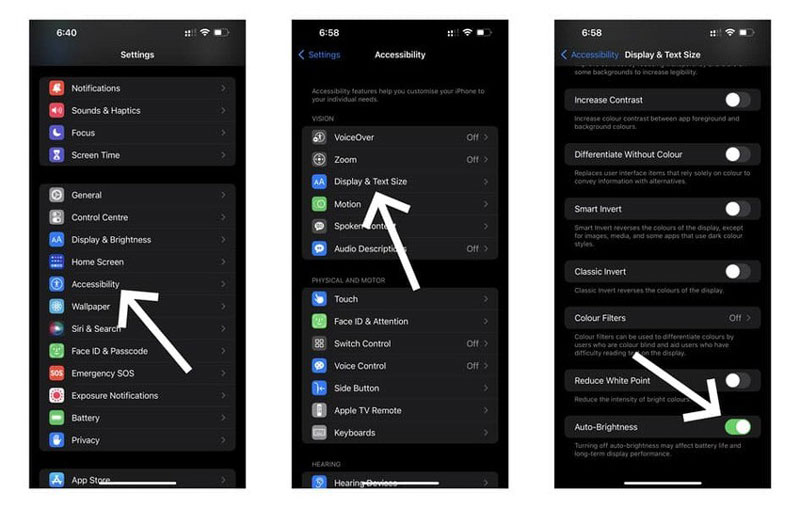 Check out other screen adjustments for preventing your Super Retina XDR display from draining your battery quickly:
Step 1: Go to Settings > Display & Brightness.
Step 2: Switch to Dark Mode.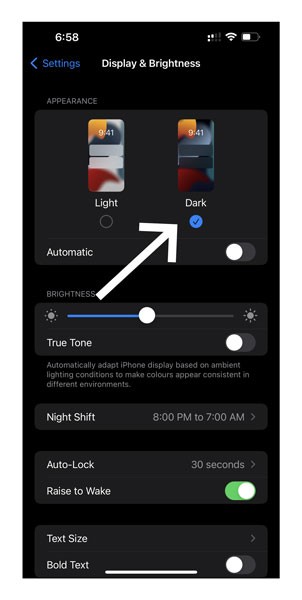 Step 3: Toggle off the Raise to Wake switch.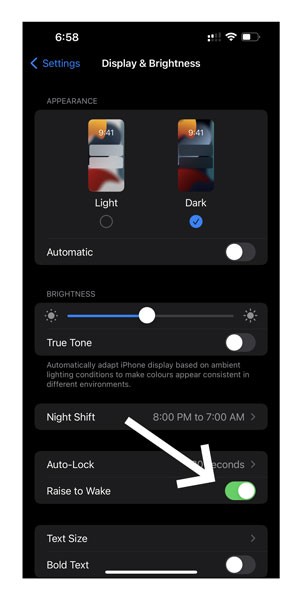 Use Low Power Mode
The Low Power Mode is perfect for prolonging battery life since it reduces background activity. Here's how to enable it on iPhone 13:
Step 1: Go to Settings > Battery.
Step 2: Toggle on the Low Power Mode switch.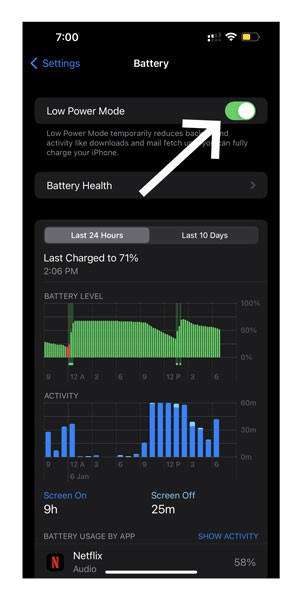 Turn Off 5G
5G technology consumes more power than Wi-Fi and LTE. Here's how to eliminate 5G battery drain on iPhone 13:
Step 1: Go to Settings > Cellular > Cellular Data Options > Voice & Data.
Step 2: Select LTE to turn off 5G.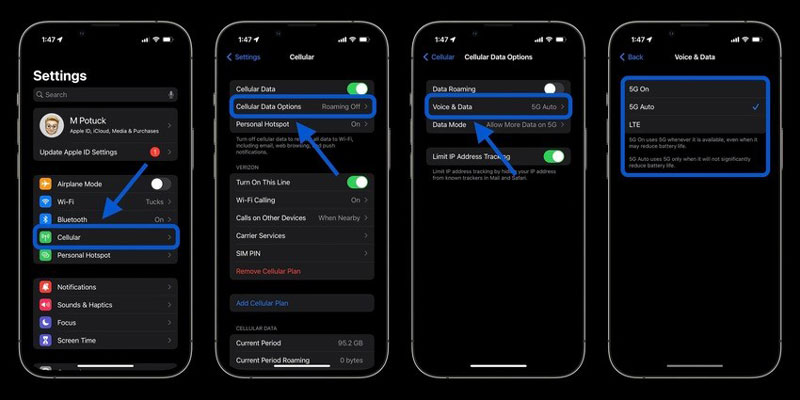 Reset Your Phone
Resetting your iPhone is another fix for iPhone 13 battery draining. Don't worry – you won't lose data. You'll only return your phone settings to default. Here's how:
Step 1: Go to Settings > General > Transfer or Reset iPhone.
Step 2: Select Reset and tap Reset All Settings.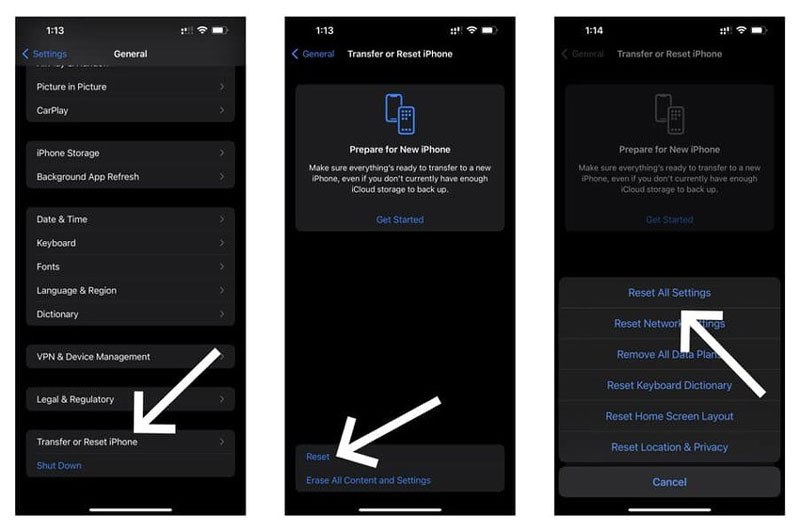 Step 3: Enter your password and restart your phone.
Resetting your iPhone will change only your privacy, network, location, dictionary, and keyboard settings, returning them to default.
Replace Your Battery
If none of these fixes work, it might be time to ditch your battery. Visit your local Apple Store to see if you need a replacement – it'll cost $89 if your iPhone 13 is no longer under warranty.
Conclusion
Your iPhone 13 battery draining fast doesn't need to be the bane of your existence. The steps above will help you fix the problem quickly and prolong your battery life.