PDF or Portable Document Format is a widely used file format for sharing and viewing electronic documents. However, it is not easy to edit or modify PDF files, making them less flexible than other formats. This is where DOCX files come in – they are the default file format for Microsoft Word and are easily editable and customizable. In this guide, we will show you how to easily convert PDF files to DOCX files.
Step 1:
Choose Your PDF to DOCX Converter. There are several online tools that can help you convert PDF files to DOCX, such as Adobe Acrobat, PDF to Word Converter, ONEPDF, and SmallPDF. Choose the tool that you prefer, and ensure that it is a trusted and reliable converter.
Step 2:
Upload Your PDF File. Once you have selected your converter, upload your PDF file. Some converters may allow you to drag and drop your file onto the conversion tool, while others may require you to click on a button to select your file.
Step 3:
Make sure to select the output format as DOCX. Some converters may offer other output formats as well, such as RTF or TXT, so be careful to select the correct format.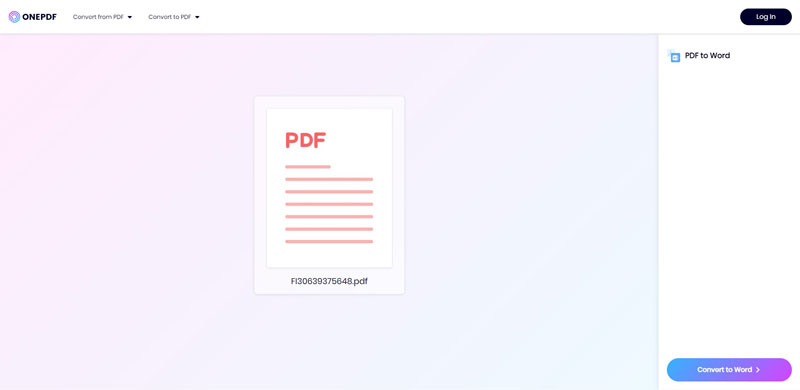 Step 4:
Start the conversion process. Once you have selected the output format, start the conversion process. This may take some time, depending on the size of your PDF file and the speed of your internet connection.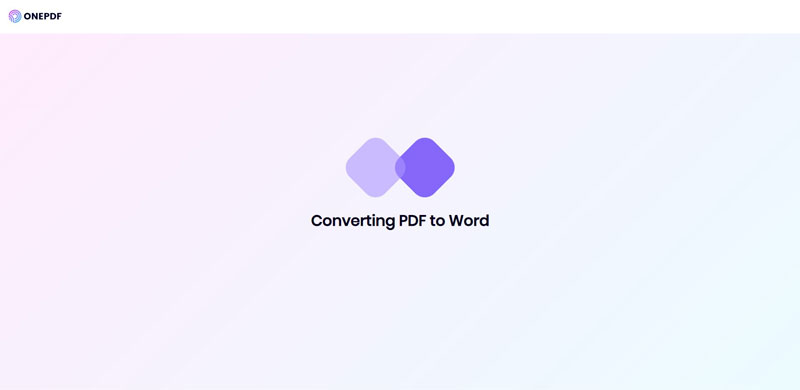 Step 5
Download your converted DOCX file. Once the conversion is complete, your DOCX file will be ready for download. Some converters may allow you to download the file directly, while others may send it to your email address. Make sure to check your spam folder if you do not receive the email immediately.
Step 6:
Open and edit your DOCX file. Finally, open your DOCX file in Microsoft Word or another compatible word-processing software. You should now be able to edit and modify the document as needed, making it more flexible and customizable than a PDF file.
Converting a PDF file to a DOCX file can be a simple and straightforward process. By following these steps, you can easily convert your PDF files and enjoy the freedom and flexibility of working with a more editable and customizable format.
How to find the best tools for converting PDF to DOCX?
There are various factors that you need to consider while finding the best tool to convert PDF to DOCX. Here are some tips:
Accuracy:
The conversion tool should be accurate and should correctly convert all the elements of the PDF file to the DOCX format.
Speed:
The conversion process should be fast and should not take a long time to convert.
User Interface:
The tool should have an easy-to-use interface, which users can easily navigate and convert their files.
Compatibility:
The tool should be compatible with various operating systems like Windows, Mac, and Linux.
Security:
The tool should be secure, and it should not share or store users' confidential information.
Reviews:
You can check the user reviews of the tools to know their experience with the tool.
Price:
You can compare the price of different tools and choose the one that suits your budget. Some of the best tools for converting PDF to DOCX are Adobe Acrobat, Nitro Pro, Foxit PhantomPDF, PDFelement, ONEPDF, and Smallpdf. Among these tools, ONEPDF is completely free. Users could easily convert PDFs without any limitations.
What are the benefits of using online tools to convert PDF files into DOCX?
Convenience:
Online tools that convert PDF files into DOCX offer the convenience of converting files from anywhere with an internet connection. This means you don't have to install any software or have a specific computer to perform the conversion.
Ease of use:
Online tools are usually designed to be user-friendly and easy to navigate. This means you can easily upload your PDF file, choose the output format, and download the converted file with just a few clicks.
Speed:
Online conversion tools are usually quite fast and will convert your PDF file into a DOCX document within seconds or minutes.
Compatibility:
DOCX is a commonly used file format, which means that when you convert PDF files into DOCX, it makes them compatible with a wide range of software and devices, including Microsoft Word, Google Docs, and Apple Pages.
Conclusion
To convert PDF file into DOCX, try to find the most suitable tools online that will cost you less or will be free but will fulfill the requirements.