Cryptocurrency mining is an exciting new trend in computing. If you have a smartphone, you may be able to mine cryptocurrency on your phone. The idea of mobile mining is becoming more popular. Mining cryptocurrency on phone includes using the power of your device to create virtual coins with a limited amount of energy used by the phone.
Many people are excited about the idea that they can make money while they sleep or play games on their phones. However, most of them don't know the process, and they often ask us questions about mining cryptocurrency like:
Can I mine Bitcoin with my phone?
Can I mine Bitcoin on my iPhone?
Can I mine Bitcoin on Android?
So, if you also want to get answers to these questions, then stay tuned. We will also discuss why mining may be unsafe and why it is essential to download VPN app for iPhone. Keep reading this article to find out.
What Is Mining?
It is a process that involves solving complicated mathematical equations to validate transactions. These are then added to the blockchain, which is a ledger of all cryptocurrency transactions ever completed. Mining is time-intensive and computationally expensive, but it's still possible to do using your smartphone.
Why Is Crypto Mining Useful?
Flexibility:
Crypto mining is an innovative way to make money, and it has become a lucrative option for many. Crypto on the go only takes a few minutes and allows you to make money while you sleep, instead of your device sitting idle.
Mobile phones provide a lot of flexibility in that they can be plugged into any electrical outlet, carried anywhere, and left on for as long as needed.
Increase in Profits:
One of the significant benefits is that, with the right equipment, you can make a lot of money. The process is simple and only requires turning on your mobile phone for a few hours every day. This has the potential to earn hundreds or thousands of dollars in just one month, which can be used to pay off student loans, credit card debt, car payments, mortgage payments, etc.
What Are the Drawbacks of Mining On Smartphones?
Crypto mining on your phone can be profitable, but you should weigh the pros and cons. It may seem like the best way to get rich quickly, but a few risks can come with it.
Smartphones usually have limited battery life, meaning they are less likely to last 12-18 months without charging or replacing the battery.
The cost of electricity can also increase your monthly bill if you are not careful.
One of the biggest drawbacks of mining on phones is privacy issues. The recent development of smartphone mining has given people an incentive to mine cryptocurrencies without buying expensive equipment. Unfortunately, the world of cryptocurrency mining is not black and white. There are many things that can go wrong with it. First, there are security risks related to hacking. Mining apps have been found to have malware embedded in them which could steal their data or be used for DDoS attacks on other devices. To avoid such situations, it is recommended to download the best VPN for Android and iPhone. We recommend people use VeePN as it can provide speed and protection at the same time.
The main drawback of mining on smartphones is overheating. Mining generates a lot of heat, which can cause damage to the phone. Some device manufacturers have worked around this problem by including a dedicated chip and cooling system or by limiting process and background app usage when mining is in progress.
Mining Apps for Android:
CryptoTab Browser:
CryptoTab Browser is a new concept in mobile browsing, as it allows users to mine cryptocurrencies like Bitcoin and Litecoin while they browse the internet. Developed by a team of software engineers and cryptocurrency experts, CryptoTab Browser is an innovative and never-before-seen way to browse the web, all while getting paid for your data usage.
Dogecoin Miner:
Dogecoin Miner is an Android application that enables users to use their mobile devices to mine dogecoins. The app offers a simple interface and is easy to install and use; simply add the program to your phone, fire it up and let it do its thing in the background when not in use. The app also supports other various cryptocurrencies, including Dash, Bitcoin, Ethereum, and LiteCoin.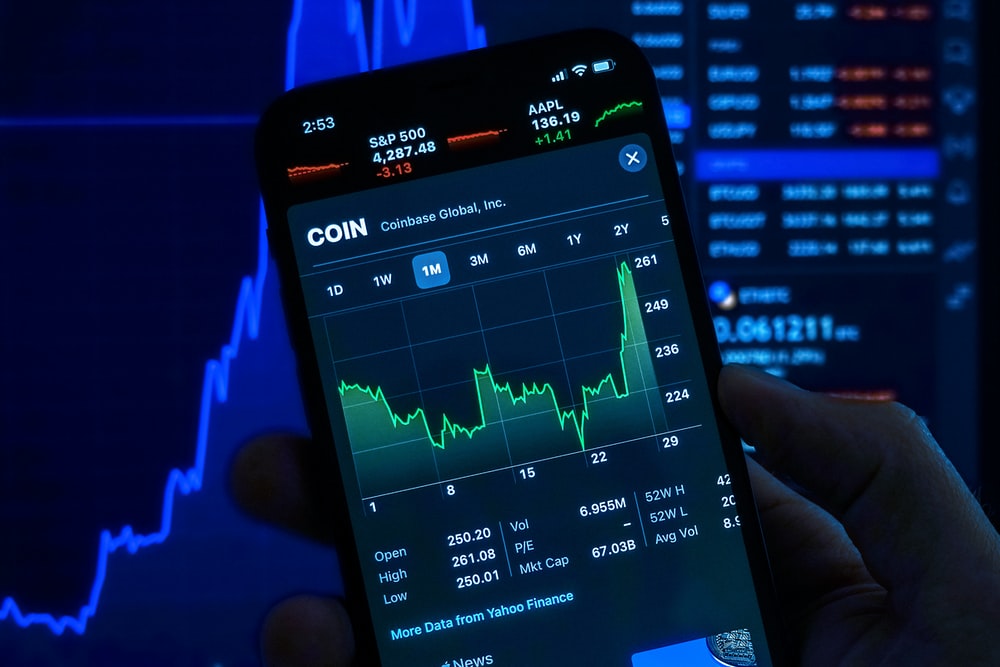 Mining Apps for iPhone:
NiceHash:
NiceHash is a very popular mining app available on the apple store. The app makes it easier to mine bitcoins by providing users with computing power and other advanced features. They provide one of the lowest prices for mining and allow users to view mining statistics such as how much money they've made over each course of time.
SparkPool:
There is a wide array of different mining apps available for iOS devices. One such app is SparkPool, which allows users to mine various cryptos, including Bitcoin and Litecoin, with their phone or tablet.
This mining app makes it easy to earn coins without any prior knowledge of how the blockchain works. Users simply need to enter their username and password into the app, and they can start mining coins right away.
So, these are some of the applications that people can use to start mining on Android and iPhone. They also need to be careful regarding their privacy and should use a VPN like VeePN for online protection.