If you have accidentally lost your important videos on Android and now you are looking for ways to recover deleted videos Android then you have reached the correct place.
Here, you will get the 3 most effective ways how to recover deleted videos on an Android phone. Additionally, I will discuss the common scenarios due to which you may lose your video files on Android.
Common Scenarios of Video Deletion on Android:
Accidental deletion: One of the most common reasons for video deletion is accidental deletion by the user. It can happen when the user trying to free up the storage space, and accidentally delete a video that they did not intend to delete.
Malware or virus: Malware or virus infections on an Android device can cause videos and other files to be deleted.
App malfunction: Sometimes, video files may get deleted due to a malfunction in the app that is used to play or edit them.
Corrupted storage: A video file may be deleted if the storage medium on which it is stored becomes corrupted. This can happen due to a variety of reasons, such as physical damage to the device or errors during data transfer.
System update: Occasionally, an Android system update can cause videos to be deleted. This can happen when the update is not installed correctly, or if there is a bug in the update that causes data loss.
After learning the causes, now it's time to move ahead to find the solutions on how to recover deleted videos on Android phones.
How To Recover Deleted Videos On Android Phone?
Sol #1: Restore Deleted Videos on Android via Recently Deleted Folder/Trash Bin/Recycle Bin
Some Android phones have a recycle bin or trash folder where deleted files are stored temporarily. Whenever you delete any of your photos or videos from your gallery app, they directly move to this folder.
The deleted items remain here for at least 30 days. After that, they get permanently deleted from there also. If you are able to restore the deleted item from it within this time period then it's good otherwise it gets permanently deleted from your phone.
So, if you have accidentally deleted your important videos from your Android phone's gallery then before searching for them anywhere else, firstly you should check your recently deleted folder.
If they exist there then you can easily restore them by following the below steps:
Open your Android phone's Gallery app.
Then, tap on Album located below.
After that, scroll down to the bottom to find the Recently Deleted Folder/ Trash Bin.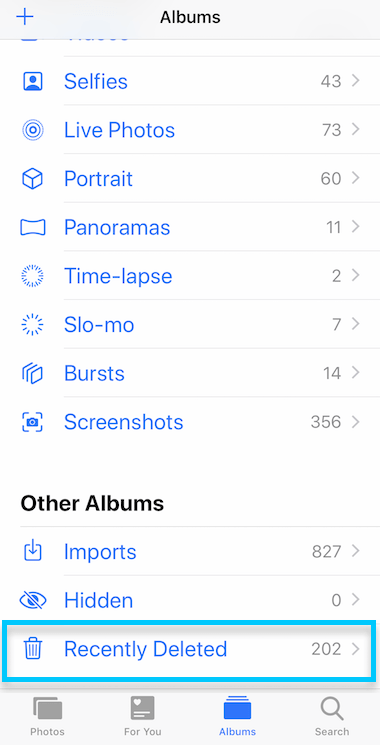 Open this folder by tapping in it then look for your deleted videos.
After finding them, just select the media files that you need to restore & hit the Restore button & you are done.
Sol #2: Recover Deleted Videos Android from Google Drive
If you have synced your Android device with Google Drive and have enabled the backup feature for your videos, you may be able to recover deleted videos using the following steps:
Open the Google Drive app on your Android phone.
Then, make tap on My Drive from the left side.
Now, you will see all your uploaded videos & other deleted items here.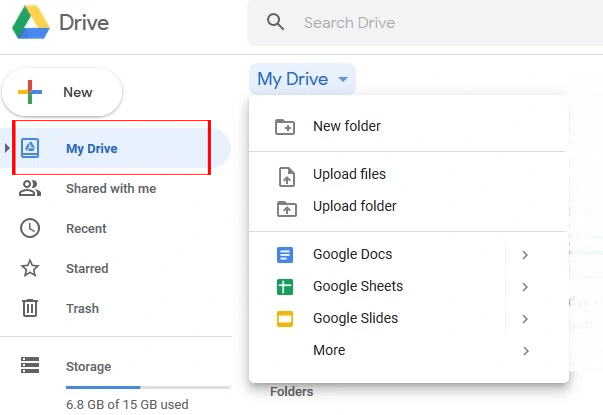 Choose the required videos from here then tap on the Menu icon (3 vertical dots) located at the upper-right corner of the screen.
At last, click on the Download button to restore your deleted videos.
Sol #3: Retrieve Deleted Videos Android via Google Photos
Google Photos is an Android phone's default app that is associated with your Google account. All the photos & videos of your device are automatically synced to it.
So, whenever, you lost any of your photos or videos from your phone, you must check your Google Photos app. However, if you can't find your deleted item here, then simply move them to its Trash/Bin folder.
All the deleted photos and videos remain in this folder for up to 60 days. Follow these steps to know how to recover deleted videos from the Google Photos app.
Open the Google Photos app on your device.
Tap on the three horizontal lines in the top left corner of the app to open the menu.
From the menu, select "Trash" to view all the deleted photos and videos.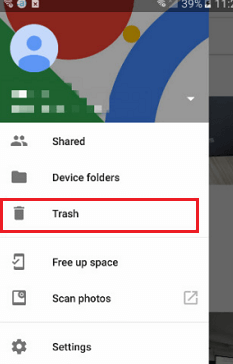 Find the video you want to recover and select it.
Tap on the "Restore" button in the bottom right corner of the app.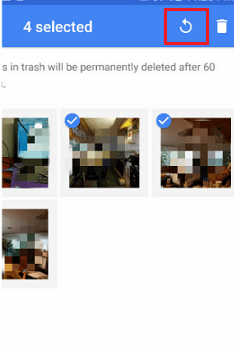 The video will be restored to your Google Photos library.
Conclusion
In this article, we have compiled 3 tested and tried ways to recover deleted videos on Android.
So, if you have deleted your important videos accidentally or mistakenly then simply try out the given methods to get back deleted videos on Android with ease.
Good Luck!