Like most entrepreneurs, your main priority is increasing profitability for your business. But to be competitive on the market and to differentiate yourself from your competitors, the services and products you commercialize must be top-notch, and your marketing strategies must be in tune with your overall brand image. International markets in the year 2023 are characterized by competitiveness and innovation, and for your name to become a reference in the field, you will need to invest in the core functionality of the offerings you present. And one of the best such investments you can make is in a mobile app.
Custom mobile app development is necessary for companies that want to expand their product offer to users of handheld devices. A mobile app could be synonymous with improving the services offered, and this, with time, can translate into an increase in market share and, implicitly, an enhancement of profitability. A mobile app could streamline your internal processes, give you control over the products you market, reduce the workload of your employees, and improve the quality-price ratio of your retail offerings. But you are a person who needs as much detail as possible before making a decision. So, in the next few minutes, we will dive deep into the hidden world of custom mobile app development and present the industry elements relevant to your business.
Improve the Experience of Your Customers
In 2023, about 48% of all small businesses used an Android or iOS app for their services. And the reasons are easy to understand. Custom mobile development can allow you to personalize your users' experience and offer them services unavailable from your competitors. A mobile app is optimized to take advantage of the portable machines' hardware resources, making them snappier than a website and more reliable than a web application. Moreover, mobile apps can be easily upgraded to implement new features or services, which will predictably increase user satisfaction and your company's profits.
In addition to enhancing the services or products you offer, mobile apps can also act as a marketing tool. Depending on your field of activity, an app for mobile devices could be crucial for your target audience to discover the brand you administer. Like an advertising campaign, an app can go viral, giving you a visibility boost that will turn your business into a field authority. With this new-found visibility, the bespoke app could act as an extra revenue stream for your firm through ads or online transactions. Mobile apps are synonymous with flexibility, and in the business world, flexibility often leads to substantial profits.
What Tools Can Be Used for Mobile App Development?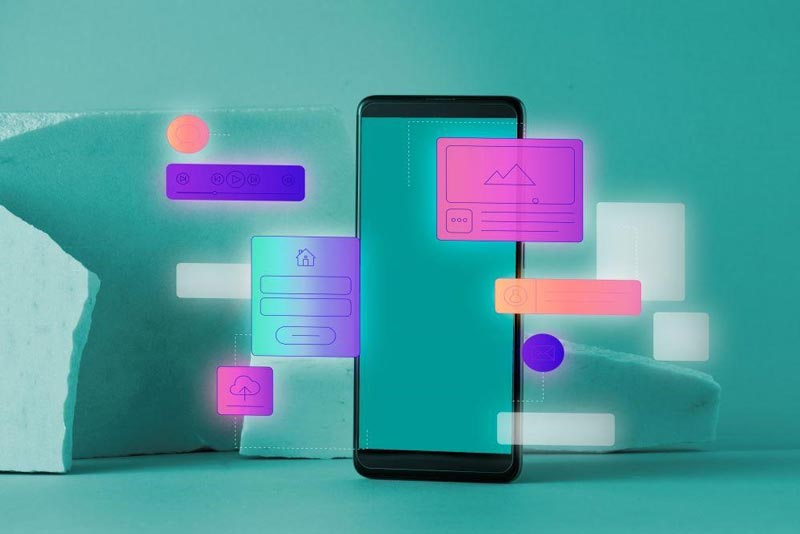 More than 50% of internet traffic comes from mobile devices, and this percentage will only increase in the coming years. Mobile devices are becoming more and more capable of handling all our demands, and because of this, the custom mobile app development industry is becoming increasingly complex. To build your next app for iOS or Android, developers have access to an increasing number of tools, the complexity of which can grow depending on your business needs. To begin with, the code of any application, regardless of platform, will need to be written in a programming language.  These can be diverse, but for iOS, a popular option is Swift, while for Android, the most common choice is Java, although C++ can also be used, or JavaScript and HTML if you want to create an app that works on both platforms.
Developers will also need to use pre-built frameworks containing the necessary tools to create the application. For Android, the most popular type of library is the Android SDK, while for iOS, we have several options, including SwiftUI or Combine. Last but not least, any application, regardless of platform, will need to be developed using an IDE and will require testing using applications such as Xcode or Android Studio. The advantages of custom mobile app development lie in the diversity of options available to customize the services or products offered. For instance, the app could be linked with payment aggregators like PayPal or Skrill or save user data in online cloud management platforms like AWS or IBM Bluemix.
Native or Hybrid?
If you are interested in building a personalized app for your services, you will have two options. Either create one that works on iOS and Android or design separate apps only compatible with one platform. But which approach is right for you? Hybrid apps use web technologies, mainly HTML or CSS, which are then converted into native applications readable by the operating system. Hybrid apps offer the advantage of being available to many devices with a lower investment. However, the services' functionality will not be at the same level as a native application.
Native apps use specific development tools for the selected operating system and are therefore optimized to work either on Android or iOS. Native apps present a high level of functionality and can be optimized to take advantage of your phone's resources. But at the same time, they may require a more substantial investment and different maintenance plans for each platform. The difference between hybrid and native apps can be summarized as a choice between performance and development effort. Native apps are ideal if you want to offer the best services to your target audience, but hybrid apps are easier to develop. Native apps are generally more secure than their hybrid counterparts, and they can be more easily integrated to use the hardware elements of the device. However, hybrid applications take less time to design.
Pursue the Right Course of Action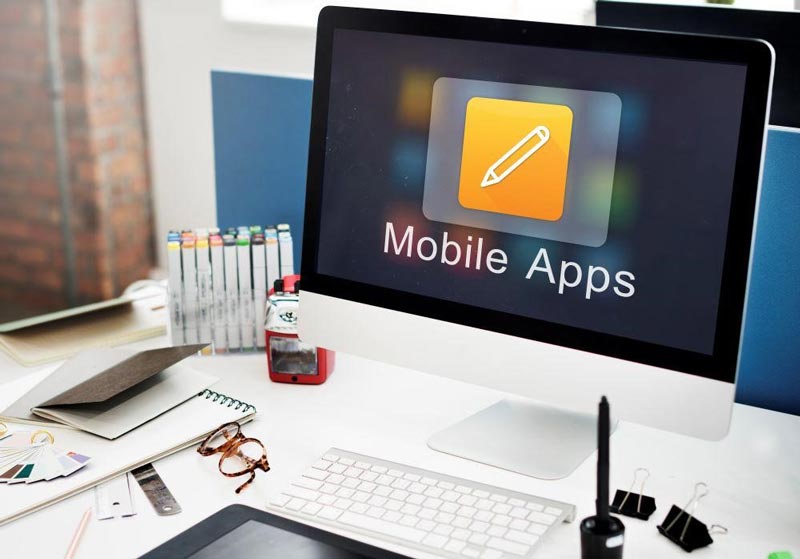 Calling on the professional services of a company specializing in custom mobile app development could be one of the wisest financial decisions you can make for the well-being of the enterprise you manage. A modern business features a cross-media presence and can attract users regardless of platform. Mobile applications can allow you to implement features not found in your competitors' products, be a tool that can enable different means of monitoring the offerings presented by your enterprise, be customized according to market trends, and be constantly updated to retain the loyalty of your clients.
By using specific tools, the company you call will be able to build a professional application that will take your business to the next level. Whether you want to invest in a progressive web app or a native application, the company you call will first try to discover how your market share can be increased and will identify the main requirements of your target audience. A well-designed mobile app can act as the window through which your company presents itself to the public, and an excellent first impression made in the mobile development space could, in the long run, count enormously for the future success of your endeavors.