Post-processing tasks involving photo manipulation involve changing the background most commonly. Photo editors apply this technique when making photos more attractive and outstanding by removing unnecessary and unwanted items.
Background change can be performed using various tools like imgkits for several reasons and purposes. In this article, we will present you with an overview of the tool & how you can use it to change image backgrounds.
Let's begin!
Imgkits: A go-to choice for changing image background
Want to change the background immediately with a tool that changes the backgrounds instantly? You can get rid of the background with just one click using imgkits, an AI tool. It is possible to take a person or another object out of an image as well.
The tool also allows for the creation of a new texture-based image that gives a clear appearance. The process will be entirely natural, erasing only what you want.
With Imgkits, your pictures are easily edited, organized, and can be edited immediately. As good as Adobe Photoshop, it gives a more professional experience. Here are some of the things you can do with this tool:
You can also adjust lights, change colors, and so much more.
Enriching portraits in a smart way.
Enjoy an intelligent, smart, and content-aware tool
Edit with creativity and professionalism.
Easily convert photos into the files you want, including JPG and PNG.
Image changes in seconds
How to change image background using imgkits?
Follow the simple steps given below for background change of any image;
Go to the imgkits & click on the background remover that appears at the top.
As soon as you click on it, you will see a new window that will appear in the same tab, with Image Background Remover and Change Background Color title.
Upload the image in the "upload image" section.
Once done, perform the necessary actions.
After you are done, download the new image.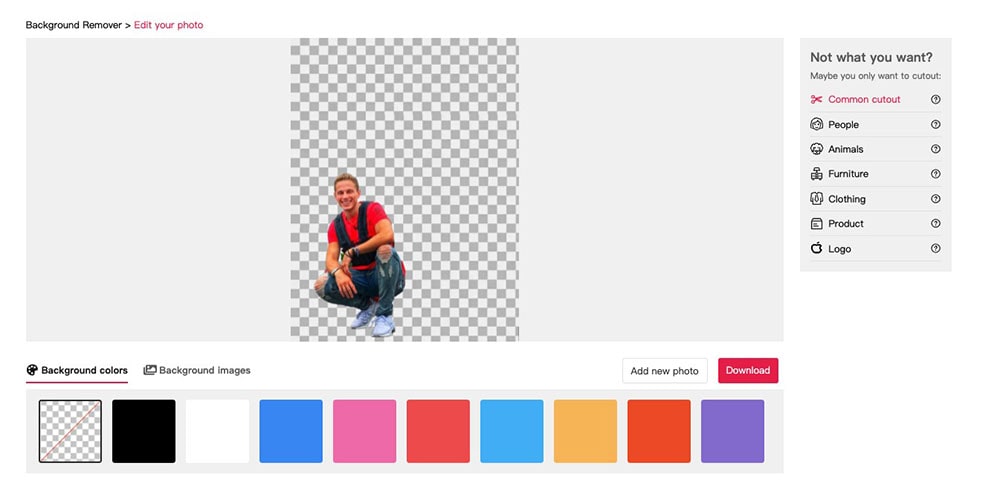 What are some possible reasons for changing image backgrounds?
Among the various reasons, the following can be the most prominent ones;
For the removal of disturbing items.
A photo of a product can't be taken without any items or mannequins, especially apparel products. The backdrop must be changed in this case, and the mannequin must be removed to make the photos stand out.
To make the image stunning.
A stunning image requires good background. Sometimes, we see photos with poor backgrounds. You can make them stunning and fantastic if you take a background removal service.
To Draw attention to the image.
You should remove the background so that the jewelry product is the focus rather than the background. Changing the background of a product makes it more visible to potential customers to fix their attention whether or not they are purchasing.
To Focus on the product image.
To enable customers to focus on the main products. Image kits are a great way to remove unwanted objects so that customers can focus on the main product.
Summary
To sum up, changing the background will provide you with more personalized backgrounds, increase your partnership opportunities and help you save money while staying current with every trend will be a major advantage.
If you have not been using any tool recently, give a try to imgkits, it's worth it!