Marketers have been automating tasks for years now, come to think of all those repetitive, multi-channel actions that could take up too much of your manual time, they have been cut short by the applications of the robot, but mostly there where the tasks are repetitive. The more imaginative, creative work is still left to humans.
But if we think of it like this what is the thin line that divides the work you do and what a machine can do for you. Or your work is not replaceable. Writing, designing, human engagement, music, art, taking care of people, teaching, everything is replaceable and can be performed in a much cheaper and much effective way without compromising the work. Most of the organizations choose that because it results in better profits and that too at much lower costs.
If the customers own wearables or smart home devices that means that they have already made the machines a major part of their routine. But this was old news, recently they have started taking the charge. Many organizations are planning to shift to technological investment in horizontal processes such as marketing, HR, financial services. Especially in the banks, technology is becoming common, and if they have already taken over the customer relations, it is not far till take over the marketing sector as well.
As the online market has already captured the market, automated tools are paving their way to success.
READ ALSO: 2 defining roles of graphic design to online business success!
Internet marketing saw a boom because it was convenient to the people, they got what they wished for easily, simply by a click. Online design tools caught everyone's eye as they are convenient and easy to use. They offer people what they are looking for and they have their wish right in front of them before trying too hard.
As they were exposed to the idea of having the exact things they want, the market was bloomed with customizations choices. People got customized gifts for their close ones, they had customized T-shirts for their group and it was a win-win situation. That is when the customization shifted to fashion and lifestyle products. Various websites have now launched online customized logo maker tools or monogram design tools to help the customer design a product of his own choice. Different tools have different perks, but each of them promises the customer convenience and multiple options.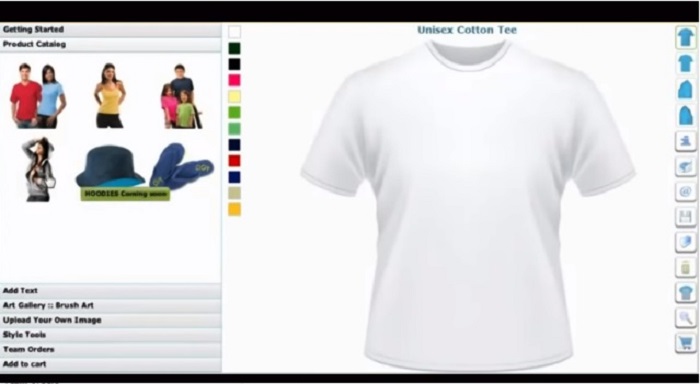 The best thing about online tools is that they are easy to use. They have a simple structure and come with easy guidelines so that even a naive person, who has a clear, creative idea can implement it according to their wish.
Why it is important for your business?
No business can run or sustain itself in the market without customer satisfaction. And with so many competitors in the market, you cannot risk losing your customers because of a simple step back. Keeping yourself updated to the latest trends is what keeps your customers loyal to you. You give the customers what they are looking for and they will never leave you.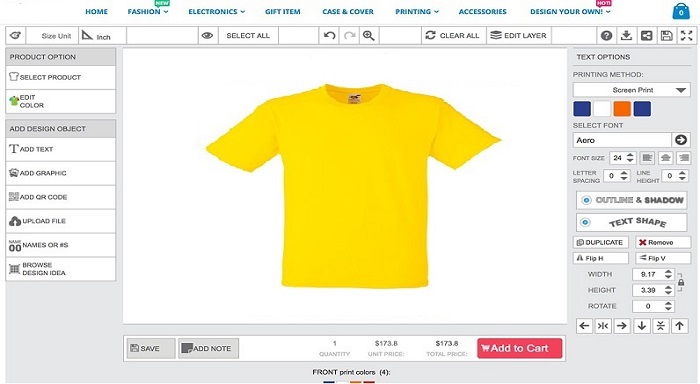 That is how so many fashion websites launched t- shirt designer tool. They understood the drive people had for having customized products. The online tool gave not only your customers a chance to go out of their way to experience a creative hand but also to you to capture a better and broader market, a chance to build a stronger relationship with your customers. It has given you a chance to stand out from your competitors and a chance to outgrow. If your business can bear the creative rush of the customers by providing them with an easy way of creating something, then you have their attention and loyalty in the long run.
READ ALSO: How Desktop-First Design can Work for Present Age Responsive Websites