Shopify is the ultimate platform for creating an online store for your business. It only takes a few clicks for you to set up shop with Shopify! For inspiration, you can look at 10 of these online stores that were created on Shopify.
Take a look at these stores with amazing website layouts, style, design elements, navigation aspects, call to action buttons, high-quality photography, and more.
1. Haus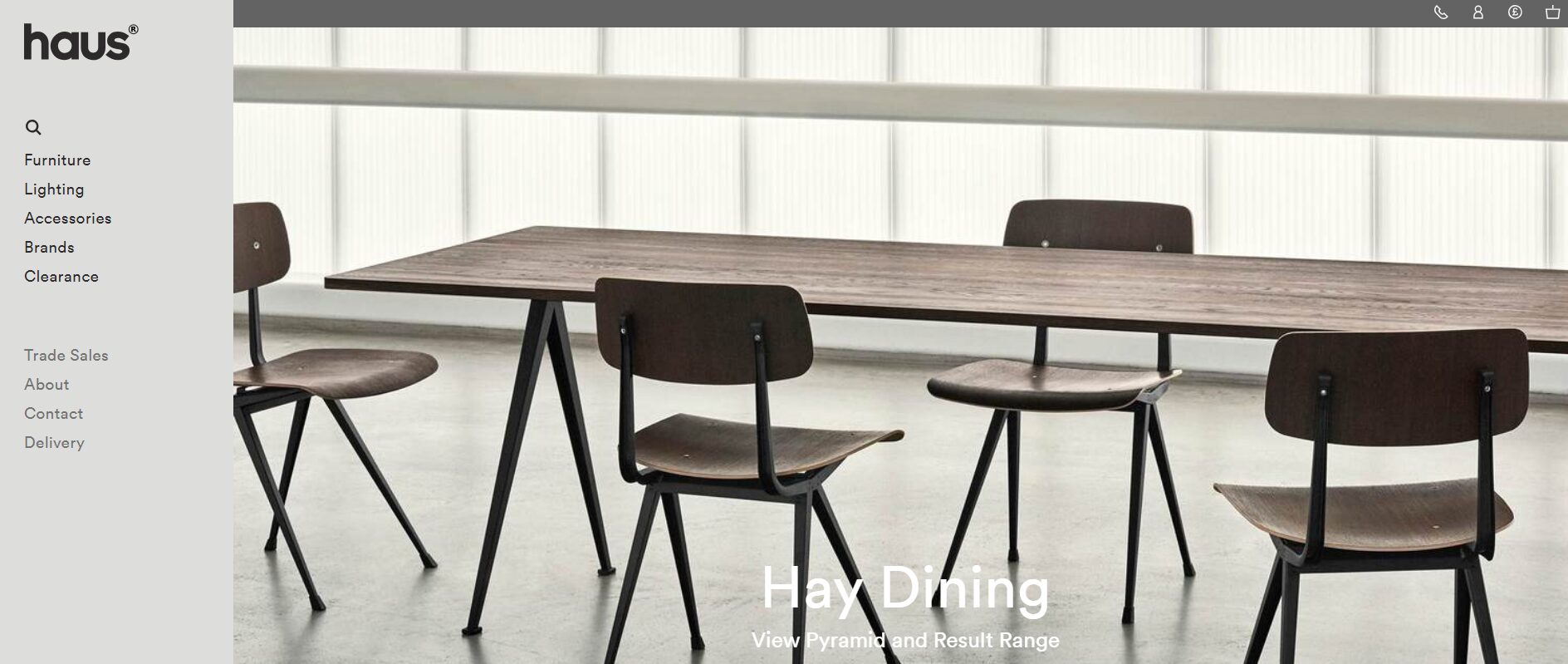 Haus features visually pleasing pictures of their products
This online store sells contemporary lifestyle products such as furniture, lighting, and gifting products. The homepage of the website looks visually pleasing with aesthetic pictures of their furniture. The online store is easy to navigate with different categories of furniture, lighting, accessories, brands, and clearance in its menu. On the top right corner, you can find icons that lead you to contact, set an account, convert currency, and shopping basket pages. All in all, this website is visually appealing and the look of the online store complements the products on the catalog.
2. Studio Proper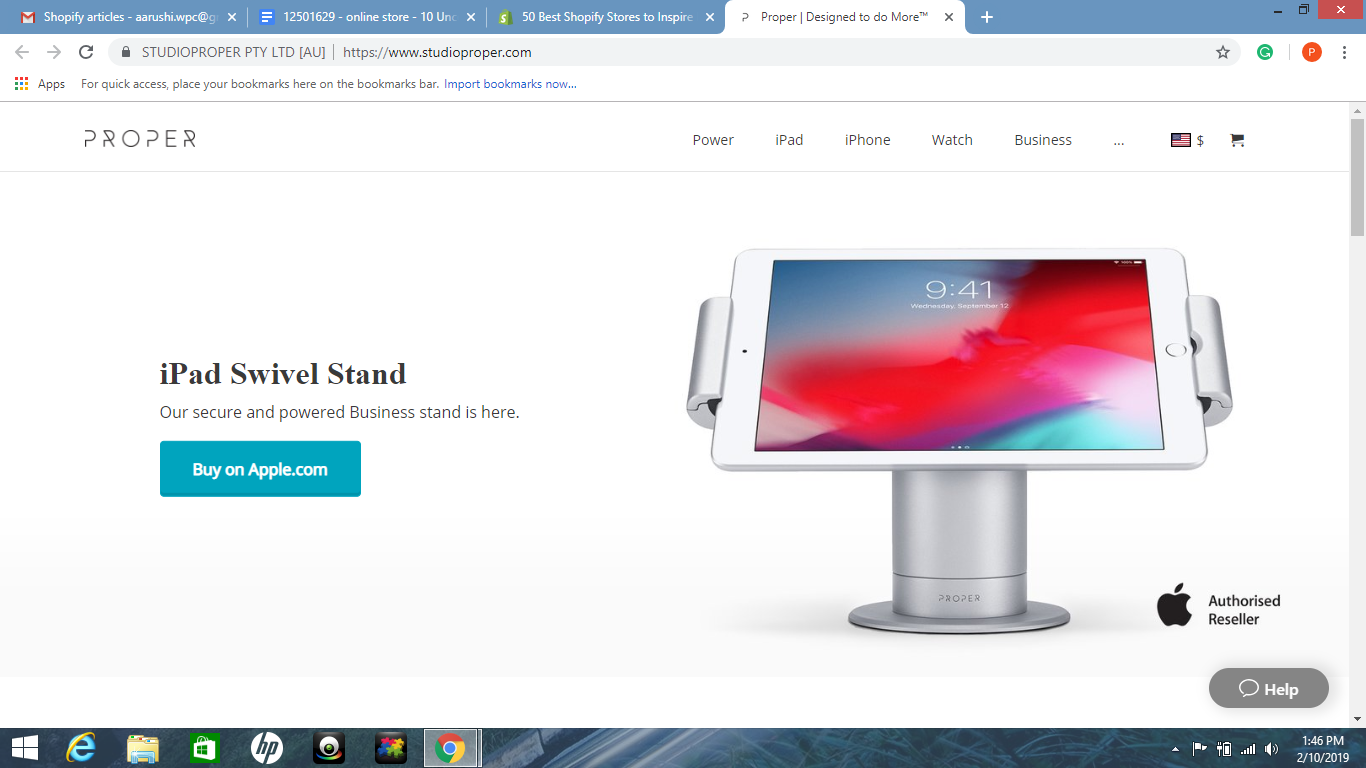 Studio Proper is a minimalist site to take inspiration from
Studio Proper sells tech products on its online store. The homepage consists of a simple, white color scheme with minimal elements. Offering a streamlined website experience to its visitors, the store features a simplified menu that's very easy to navigate through. You can take inspiration from their basic white and blue layout for your website.
3. PopChart Lab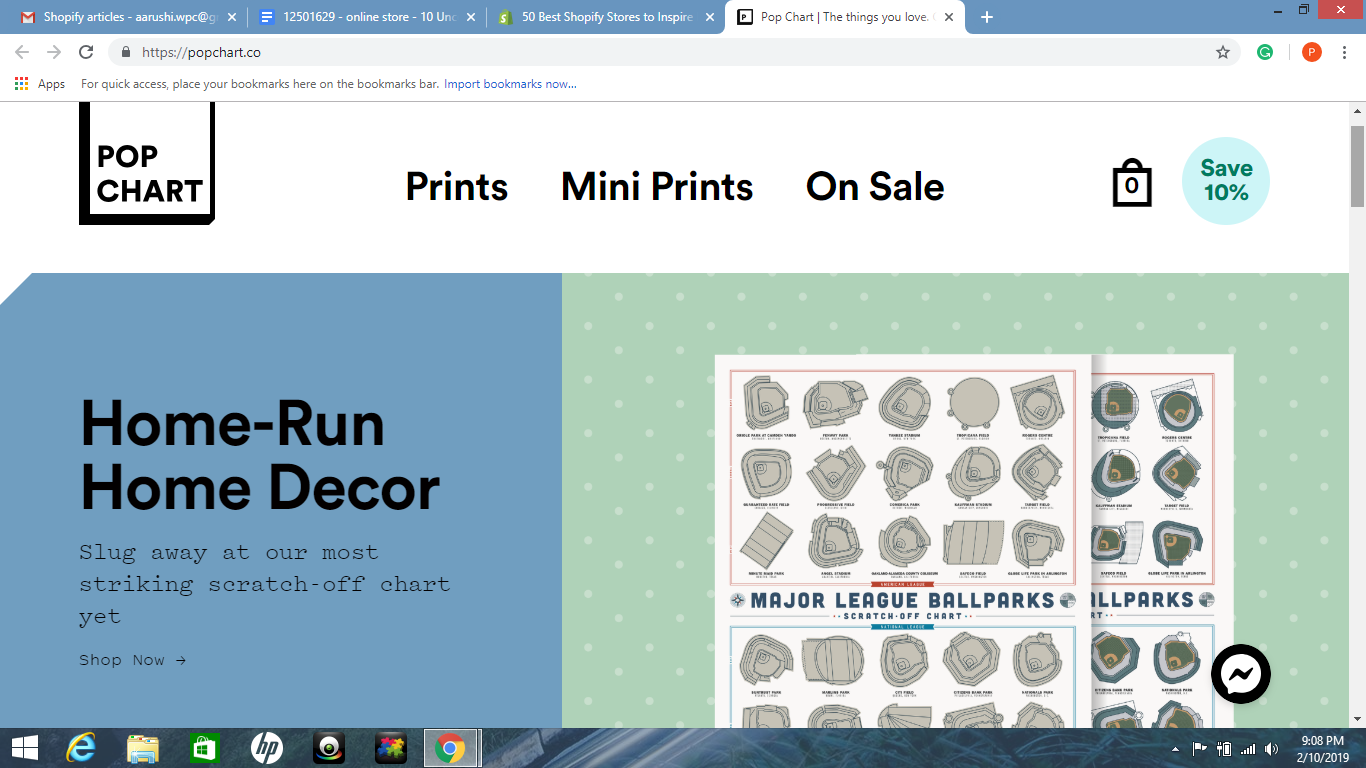 PopChart Lab exudes a bright and jazzy yet minimalist vibe
PopChart is another online store that you can look at for inspiration. This business is involved in selling prints and mini prints. Just like their products, the website showcases a bright, stylish, and jazzy image of the brand. This online Shopify store features a simple, three-option menu on the top. On scrolling down the homepage, you can find a set of featured collections as well as a set of bestsellers you can pick from and buy.
4. Hardgraft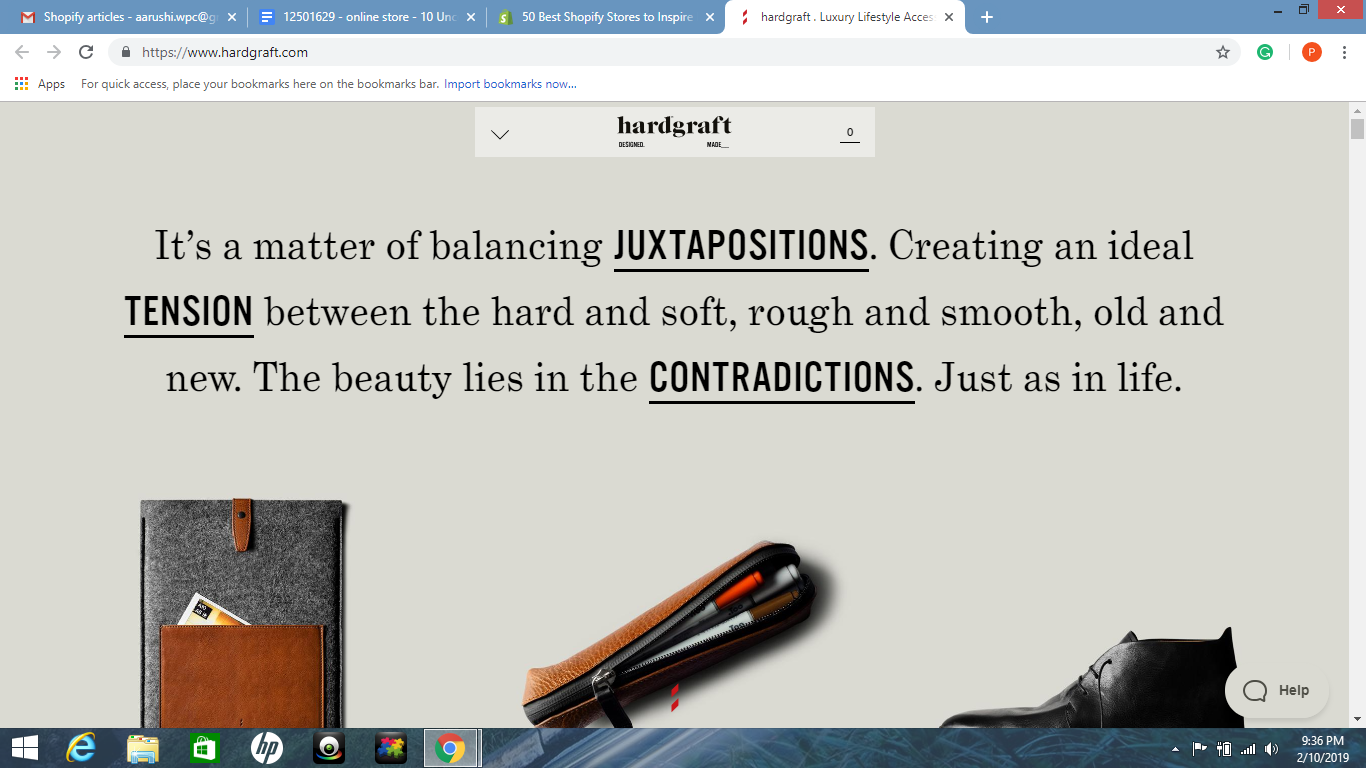 Hardgraft offers a simple layout
Hardgraft is an online Shopify store selling luxury lifestyle accessories. Offering a sophisticated aesthetic, the website gives you a smooth and streamlined experience. You can see a host of products displayed like a catalog on the homepage. The product price appears when you hover over a product. The homepage also features a drop-down menu with different categories of products like bags, camera cases, footwear, knitwear, and small leather goods.
5. Happiness Abscissa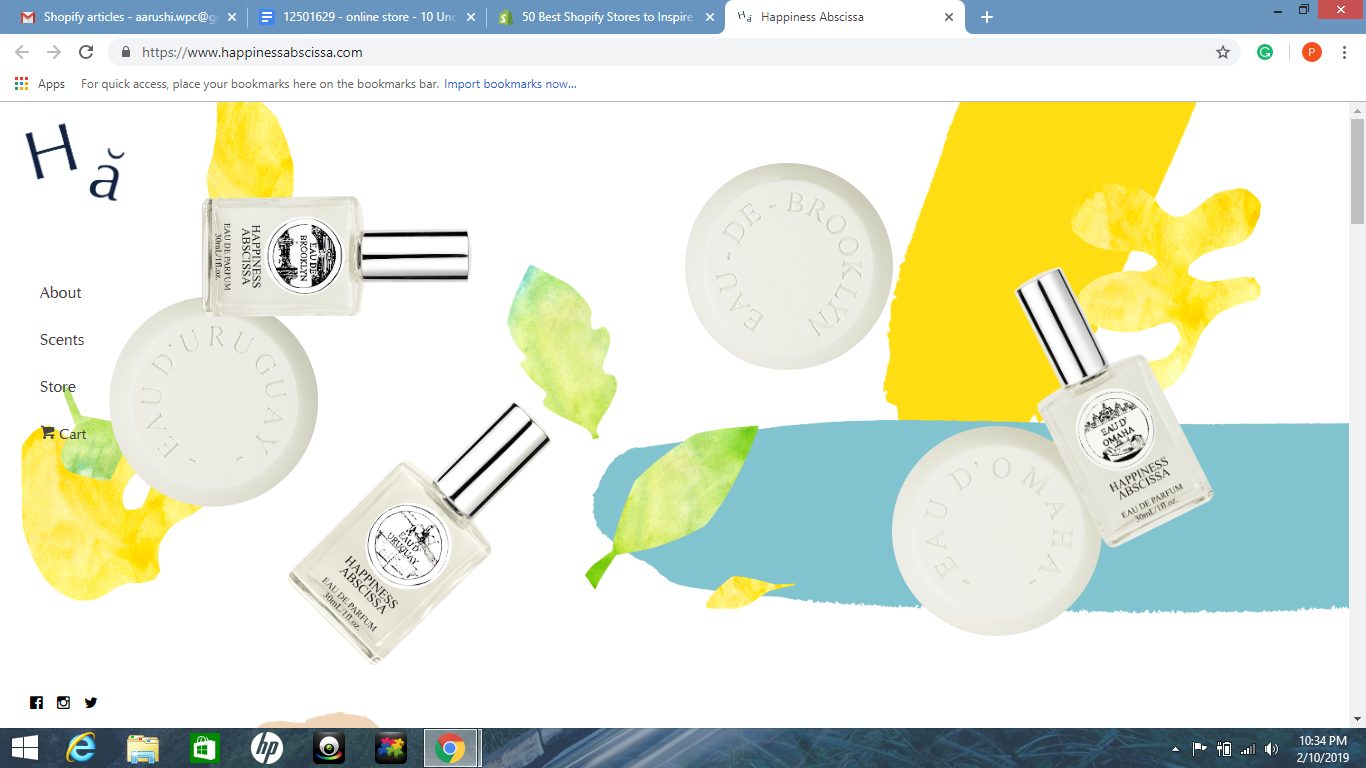 Happiness Abscissa has a colorful and easy-going vibe
Happiness Abscissa is one of the least complex online stores created with Shopify. This simple online store features a website menu on the left and a basic layout with a floral vibe created with light, pastel colors. If soft and subtle graphics are what you like, you can take inspiration from this online Shopify store.
6. House Of Holland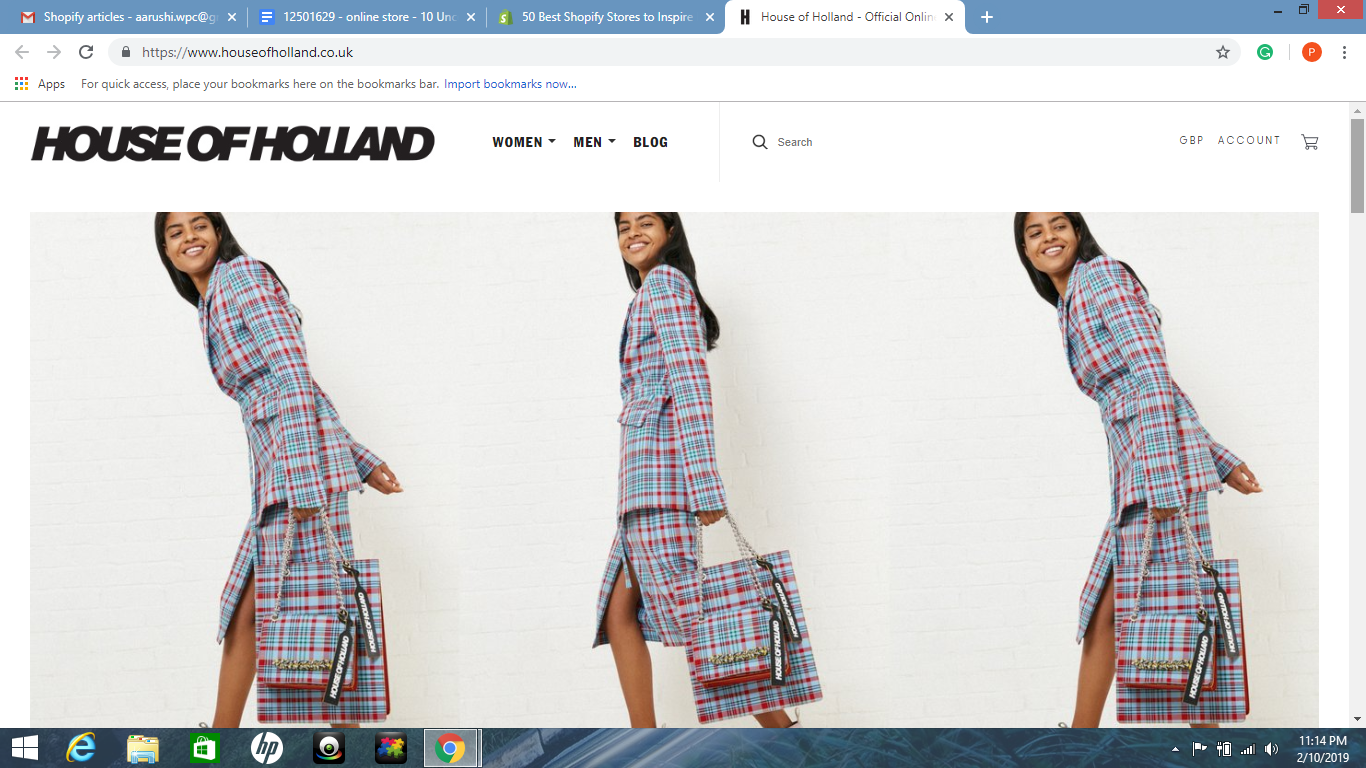 Homepage of House Of Holland
House Of Holland features big, dramatic fonts with a contrasting basic white background. This website sells apparel as well as accessories. With white as the background for the website, the stylish and trendy collection stands out while creating the perfect vibe for an online apparel store. The website features two drop-down menus at the top center, allowing for easier navigation through the website.
7. Telegramme Paper Co.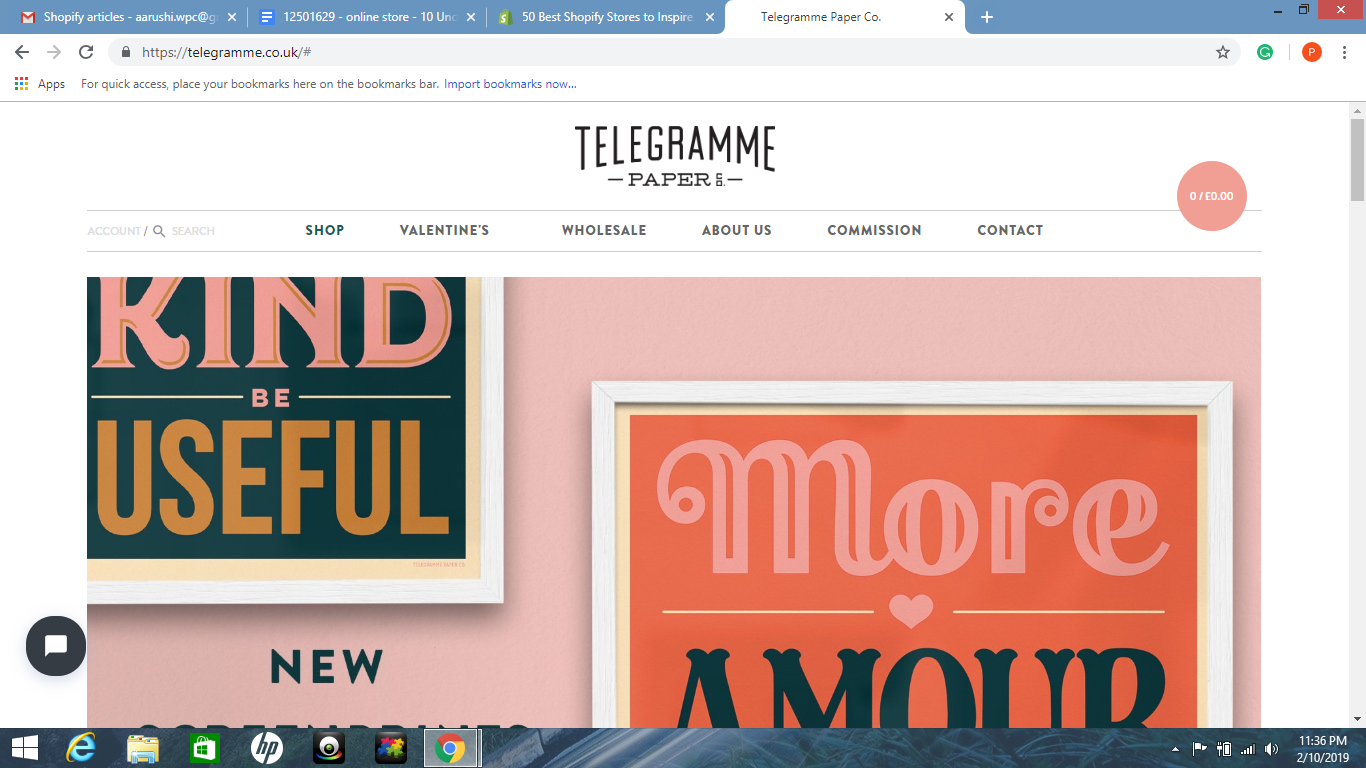 Telegramme Paper Co. is the perfect example of creativity-oriented online stores
Telegramme Paper Co. is an online Shopify store that features multiple types of fonts on the website. A one-stop shop for cards, stationery etc., Telegramme Paper Co. is perfect for creativity-oriented brands. Using many different colors on the website, Telegramme Paper Co. has a very attractive and visually appealing look. This is one of the unconventional online stores built on Shopify.
8. Twelve Saturdays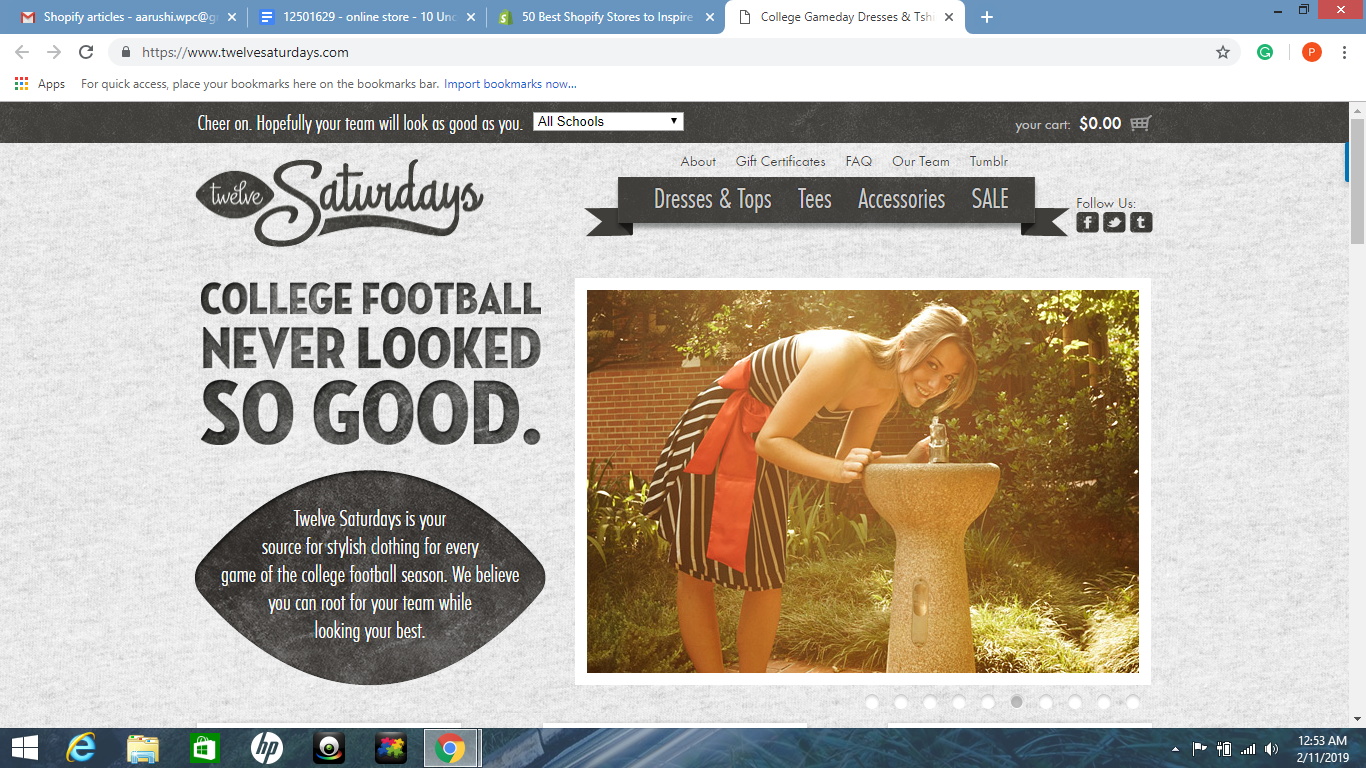 Twelve Saturdays features a textured background
Twelve Saturdays is an example of an online Shopify store that uses a grey textured background with dark grey textured fonts. A slideshow appears on the homepage with snippets of models wearing the apparel from Twelve Saturdays.
9. Factory 43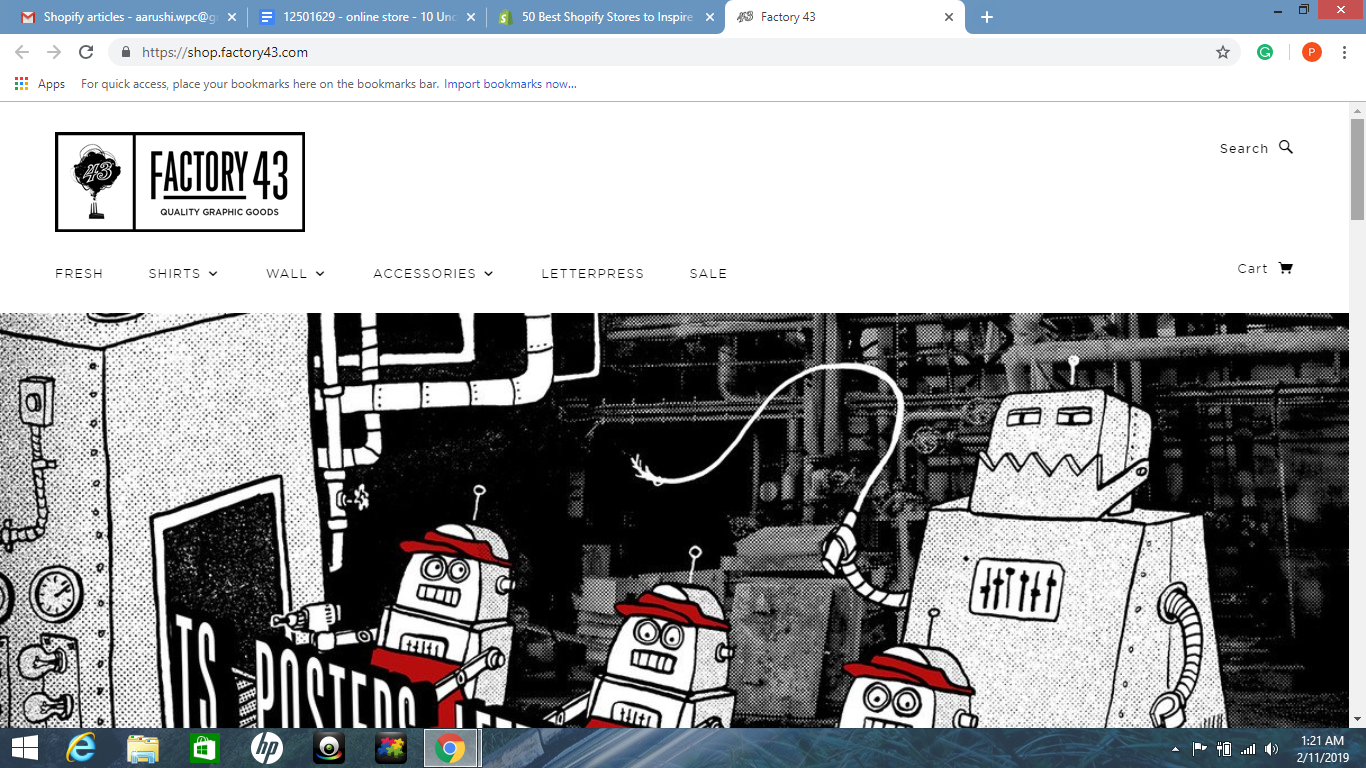 Factory 43 is an online store that focuses on visual content
Factory 43 features great visual elements that are a treat to the eyes. From graphics to photos, Factory 43 makes for a nice option for those who want to employ more visual elements on their website.
10. Allbirds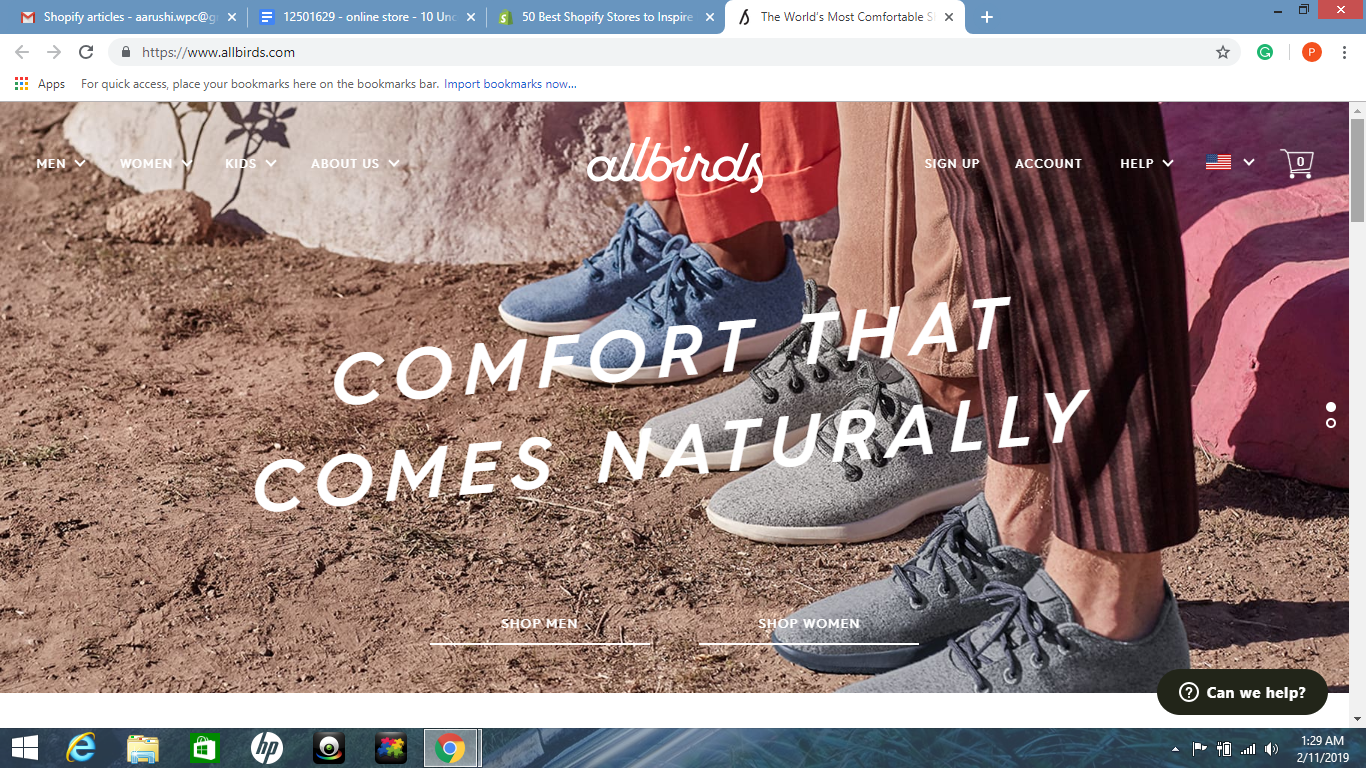 Allbirds features great quality photos
Allbirds is an online Shopify store that features great photographic elements including a photo-grid with GIFs. The homepage showcases its footwear in different angles and styles. This online store offers an interactive experience to all the website visitors.