Welcome to the captivating world of Trekking in Kashmir, a paradise nestled in the mighty Himalayas. Here, where the mountains meet the heavens, we offer you a journey unlike any other. With our specially curated Kashmir tour packages, we aim to present an authentic trekking experience that encapsulates the region's enchanting natural beauty and rich culture.
Trekking in Kashmir offers both novice and seasoned trekkers a chance to explore breathtaking landscapes, untouched trails, and picturesque valleys. These treks are not just about challenging terrain; they are a spiritual sojourn where you learn to connect with nature in its purest form.
As you dive deeper into our blog, you will find that trekking in Kashmir transcends the physical journey and transforms into an exploration of the soul. So, buckle up for an unforgettable adventure that will leave you longing for more.
Best Places For Trekking In Kashmir
Often cited as the crown jewel of trekking in Kashmir, the Great Lakes Trek unveils the untouched beauty of the region. Situated at an elevation of approximately 14,000 feet, this trek takes you through some of the most spectacular landscapes and five alpine lakes, each uniquely beautiful.
With pine forest trails, sprawling meadows sprinkled with vibrant flowers, and shimmering lakes reflecting the sky, it's a paradise for nature lovers.
Trekking in Kashmir becomes an unforgettable journey with this panoramic 8-day trek that captivates with its ethereal beauty.
Kolahoi Glacier Trek
If you are an adventurous spirit looking for challenging trekking in Kashmir, the Kolahoi Glacier Trek is perfect for you.
Located approximately 26 kilometers from Pahalgam, this awe inspiring trek leads to the largest glacier in the Kashmir Valley, providing an unrivaled adrenaline rush.
Offering breathtaking views of lush meadows, thick forests, and the ruggedly majestic glacier, it allows trekkers to immerse themselves in the untamed beauty of nature.
The Tarsar Marsar Trek is another masterpiece when it comes to trekking in Kashmir. The trek, named after two beautiful lakes, Tarsar and Marsar, allows trekkers to explore the picturesque lakes tucked away in the mountains.
This trek features not just captivating lakes but also the mesmerizing Aru Valley and the serene grasslands of Sundarsar. Known for its scenic beauty and tranquility, the Tarsar Marsar Trek is one of the must-visit places in Kashmir for any trekking enthusiast.
Kashmir Great Alpine Lakes Trek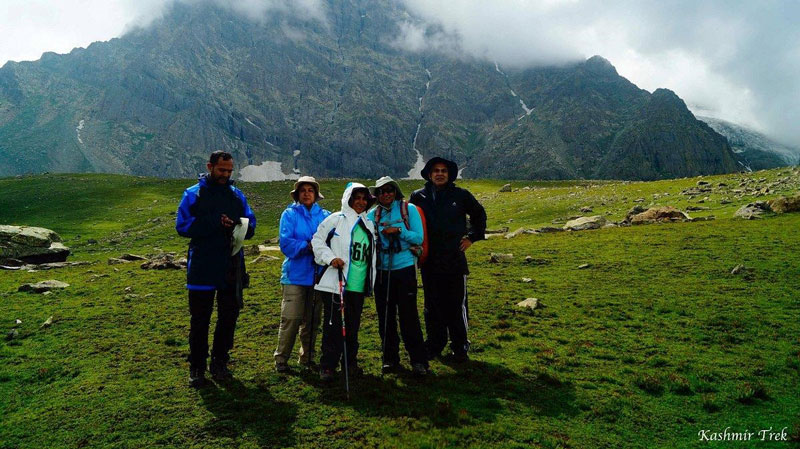 Among the various places to visit in Kashmir, the Kashmir Great Alpine Lakes Trek holds a special place. This high-altitude trek gives you a rare opportunity to witness some of the most stunning alpine lakes located in the heart of the Kashmir Valley.
From Vishansar, Kishansar, and the Gangabal twin lakes, you get to see and camp by multiple lakes during this trek, thus earning it its name. Trekking in Kashmir is incomplete without a tryst with these lakes, each one offering a distinct appeal.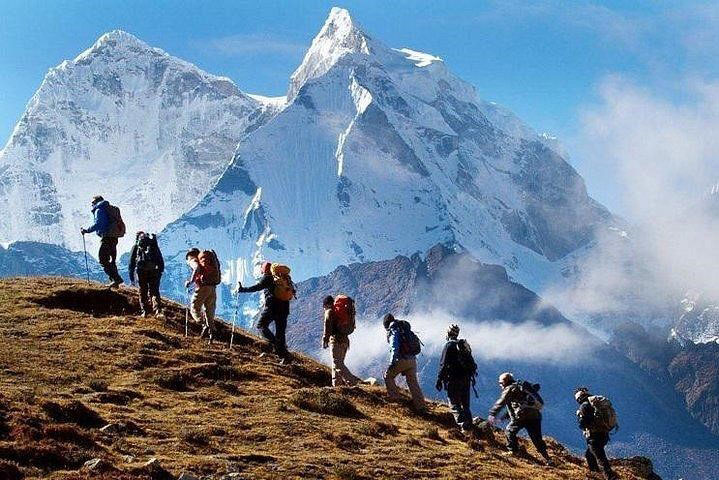 The Naranag Gangabal Trek is another highly recommended path for trekking in Kashmir. The trek starts from Naranag and winds its way through steep terrains to reach the serene Gangabal Lake, situated at the foothills of the Harmukh peak.
The sight of the pristine lake amidst rugged mountains provides a respite to tired eyes and souls. This trek is an amalgamation of adventure and spiritual significance, with Gangabal Lake considered sacred by locals.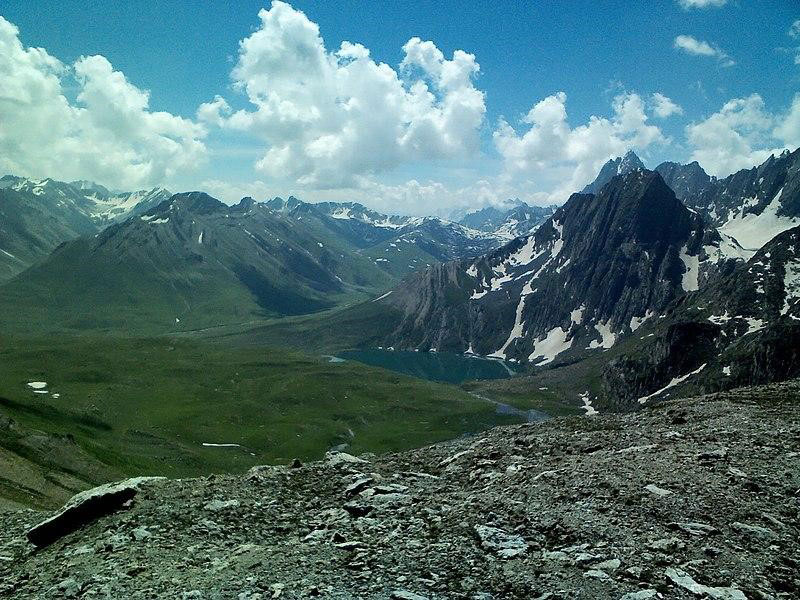 For those who seek a lighter yet equally enchanting experience, the Kashmir Valley Trek comes highly recommended. It's an ideal introduction to the majestic mountains, serene valleys, and verdant meadows that define the Kashmir landscape.
Over the course of this trek, you will explore charming villages, encounter locals, and get a glimpse of their culture and lifestyle. It's trekking in Kashmir at its most authentic, offering insights into the region beyond its natural beauty.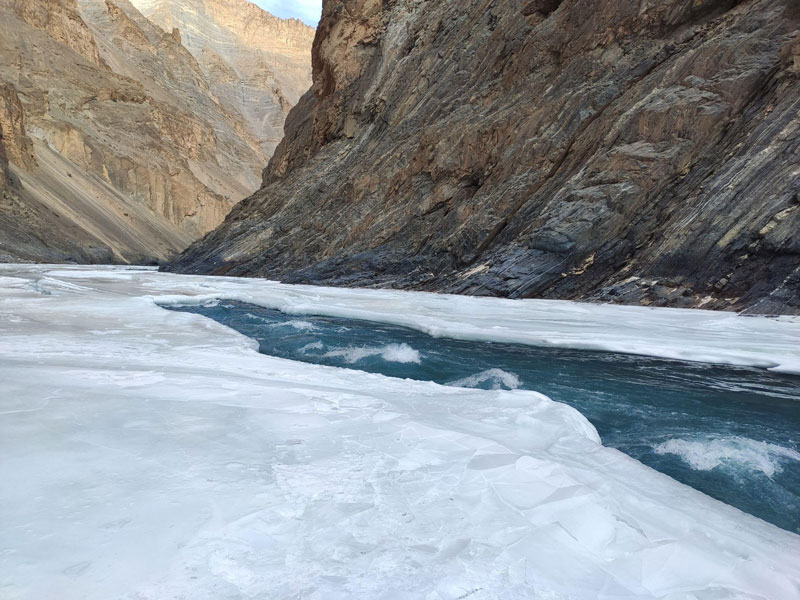 Although technically in Ladakh, no list of treks in the region can be complete without the mention of the Chadar Trek. This unique trek requires adventurers to walk over the frozen Zanskar River during peak winter.
The river, with its changing colours and patterns, makes for an enthralling sight, while the challenging conditions make it a favourite among experienced trekkers. It's an experience that stands out distinctly in the panorama of trekking in Kashmir.
Exploring the enchanting beauty of Kashmir through its treks is an adventure of a lifetime. Trekking in Kashmir not only unveils the captivating landscapes but also offers a journey into the heart of nature, taking you through alpine meadows, serene lakes, and rugged mountain peaks.
These trails in Kashmir welcome both seasoned trekkers and beginners with open arms, promising an experience steeped in natural beauty, culture, and tranquility. As you embark on these treks, you'll understand why Kashmir is aptly called 'Heaven on Earth.'