Leap Store which is an electronics manufacturer, introduced an all new fastest wireless SSD. It has a maximum data transfer rate of 2400 mb/s. It also sports a thunderbolt 3 feature which enables it to transfer files through cable as well. It can connect to up to 10 devices at once and has a tough, waterproof, and dust proof casing. Devices running Windows, Android, Mac, iOS, and Linux can use it. It has a 5-year warranty and 256-bit AES encryption built in.
Leap portable SSD has a small footprint, about the size of a Snickers bar, but it's tough, water- and dust-resistant shell houses an astonishing 4 TB of capacity. It establishes a fast connection via WiFi 6 and enables file transfers in a matter of seconds. Additionally, a built-in app allows you to control who has access to the data that is saved there.
Beyond just being a conventional SSD, the Leap Wireless SSD doubles as a pocket-sized portable server. It can connect to up to 10 devices at once, exchanging data between them without a hitch and giving you access to your files across several devices without the use of specialized cords. It smoothly integrates with Windows, Android, Mac, iOS, and Linux devices and supports a variety of devices, such as smartphones, tablets, laptops, gaming consoles, action cameras, drones, and DSLRs.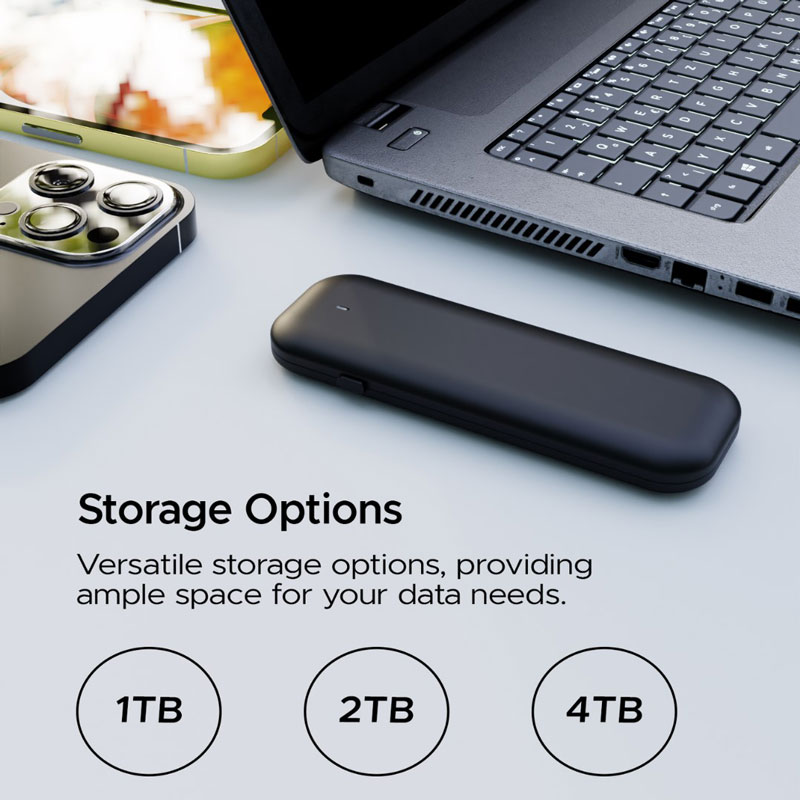 Even better, the Leap SSD comes with a complimentary smartphone app that enables you to remotely initiate rapid backups with the click of a single button on the hardware. The Leap comes with 256-bit AES encryption, which adds an impenetrable layer of digital protection to your files and ensures the security of your data. The entire SSD is physically tough and offers additional security because it is protected by a waterproof, dustproof housing.
In addition to offering all of these benefits, the Leap SSD is also more affordable and secure than cloud storage. The Leap SSD just requires a single purchase and includes a 5-year warranty, unlike subscription-based alternatives like Google Drive or iCloud. The Leap, which comes in 1TB, 2TB, and 4TB capacities, is made to meet almost all of your data storage requirements.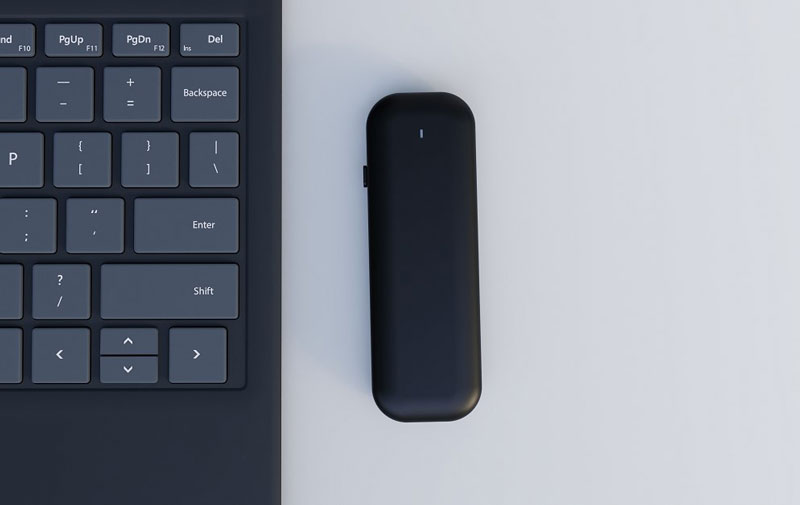 The price of Leap SSD is very affordable. 1TB price is $160, 2TB and 4TB prices are $260 and $399 respectively. You can get an extra 10 % off by clicking the links below.
Secret Perk 1TB SSD for Only $139
Secret Perk 2TB SSD for Only $219
Secret Perk 4TB SSD for Only $319
Currently Leap Wireless SSD is live on GadgetAny and accepting pre-orders. They have raised over $100K with the help of over 300 backers.