The world of social media can be a complex one, especially when you assess the numerous different ways it can be used. Some accounts are for business, some on there are purely for personal content, and others are there to market themselves and brands, like influencers do, for example.
There is certainly a new wave of Instagram users desperate to get their name out there. It's all about followers these days, and if you don't have many, then it can feel like some form of failure to some. Likewise, businesses are striving to reach as many people as possible with effective, planned marketing strategies. It doesn't always go to plan, though, as countless pages have found out over the years. Instagram – and social media on the whole – can be a tough place.
So, to help you maximize your Instagram account to the best of its ability, here are some of the best ways to promote a page on Instagram.
READ: Instagram++ Download
Ramp up your creativity
Whether you're wanting to share a post on an amazing holiday in Antigua or telling everyone about gladiator slots in 2020, make sure your content is appealing and creative. Customer photos, memes, short bite-sized videos – they're all effective ways of mixing your content up. Publishing on Instagram at least once a day is recommended, although top brands are known to share content up to three times a day. Share content on Instagram stories, too. As well as creativity and the need for fresh content, versatility also hugely appeals. Sharing the same old content on a still post will not only lose your followers, but you'll risk falling into a monotonous rut. Use the stories feature and mix it up.
Cross-promote your Instagram post
Cross-promotion is a common way to promote an Instagram page by joining forces with the likes of Twitter and Facebook. A great way to maximize your content's reach, there are many platforms out there that offer the cross-promotion tool. Once you've found the one for you, make sure you keep in mind that different content appears better on various social media platforms. For example, Instagram tends to go a bit hashtag heavy, whereas on Facebook that would annoy the vast majority of its users. Factor in what works best for different platforms, think outside the box, then get scheduling those cross-promoted posts! You'll reap the rewards.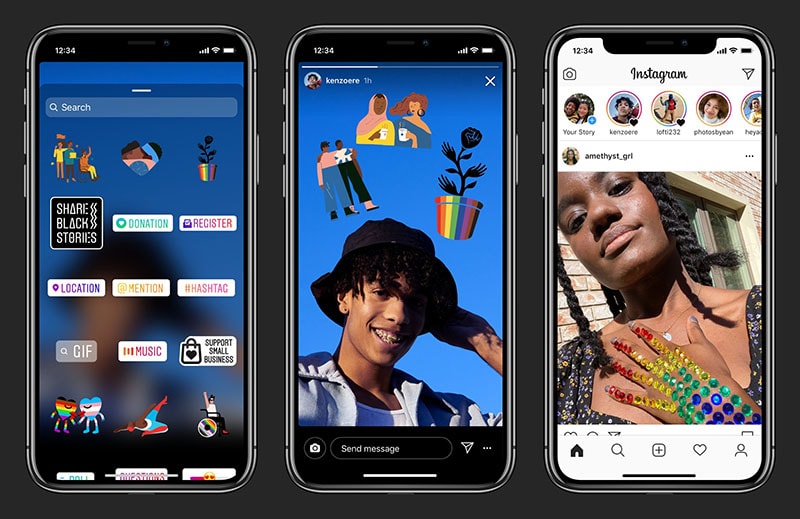 People-centric content is key
It is vitally important that you create content with people in mind. People should always be at the forefront of your thinking, and what exactly it is that will appeal to them. Advertising in a more human way is also vitally important. Users of Instagram – or any other social media platform for that matter – don't want to feel like they're talking to a big corporation or an out of touch celebrity. Sharing content in a more human way appeals in that respect, as does interact with your followers, and generating discussion and debate. Some brands, for example, involve their customers by sharing images of them wearing a product, or they generate debate around a certain product of theirs.
Tag brands, followers and locations
Not many people think to do it, but tagging is a hugely effective way of promoting an Instagram page. You can, for example, tag brands or accounts in the hope that they'll give you a shout out or encourage some sort of subtle promotion. Likewise, share other people's content and be sure to tag them when you do. Tagging your location will attract potentially like-minded people also.