In the emerging digital world where everything is transforming, simple photos have become obsolete. Today, the era of photography contains much more than simply taking a photo and keeping it in your drawers/devices. Now, editing and styling photos through Artificial Intelligence (AI) in photography is bringing the revolution. Instead of taking and keeping a picture as it is, you can now edit it by using AI tools. The use of AI tools in photos makes them stand out with greater precision and an accurate depiction of reality.
You can access these AI tools through photography or video editing software applications. However, most of them require premium subscriptions to use them for transforming your images. The good news is that some free web editors allow you to enjoy these AI tools for editing photos. One of these is CapCut online video editor which offers a lot more than just video editing. For example, you can use it to transform text to speech for free in different languages. Similarly, it also allows you to color-correct, brighten, upscale, and transfer the style of your images through AI tools. Let's start with exploring CapCut's AI image style transfer tool, its features, and how to use it.
Why Transfer Your Image Style?
Transferring your image style adds creativity, glamor, and a touch of class to it. Such an image style conversion makes your photos an excellent depiction of aesthetically appealing artwork to use anywhere. Especially, transferring the style of your photos make them more appropriate to use on social media or your blog/website. Besides, you can use them as wallpaper on your laptop's desktop or mobile for a trendy look. Out of several IA image style transfer tools, CapCut is free to use, protects image privacy, and comes with great art styles to transform images.
CapCut's AI image style transfer facilitates transforming your photographs into any of the three styles. One is manga style, the second is Hong Kong cartoon style, and the third is the 3D game style. All these three styles are unique pieces of beautiful artwork that are powerful enough to catch anyone's attention. The best thing is that you don't need to spend hours on your screen to create them. Instead, they are just a one-click far away from you. Want to know how to use this AI image styling tool to transform your photographs? Here you go!
How to Use an Online AI Image Style Transfer Tool?
Switching the style of your photos from one to another is the simplest thing using CapCut's AI image style conversion. To begin converting the styles of your photos, signup or login to CapCut's website first. Open the website in your browser and click on sign-up. Complete the simple steps to sign-up for free and login to access the workspace where you can use the tools. Once done, follow these steps to learn how to use CapCut's AI Image Style Transfer Tool.
Step 1: Upload the Photo
When you login to the CapCut's main space, click on "Create New" button to navigate to the magic tools. Then, click on the "Image Style Transfer" button to enter the image style transfer space. Here, you will see three options. One is to drag and drop photos to the workspace. The second option is to upload photos from your device to CapCut's space by clicking on the "Upload" button. The third option is to simply choose a photo from the given sample photos to text the tool. Upload any photo that you want to convert to another style.
Step 2: Choose the Style
In this step, you will choose the style that you want to apply to your uploaded photo. In this style conversion tool, you will see three style options i.e., manga, Hong Kong Cartoon, and 3D game. Manga style belongs to Japanese art where this style is frequently used in comic books, novels, and cartoons. Similarly, Hong Kong Cartoon style depicts the visual arts of Hong Kong from its ancient times. However, 3D game style is a mixture of fantasy and realism and has become so popular these days. Choose your favorite style from the left side on your workspace and click on transfer. It will transfer your photo style to the new chosen style within seconds.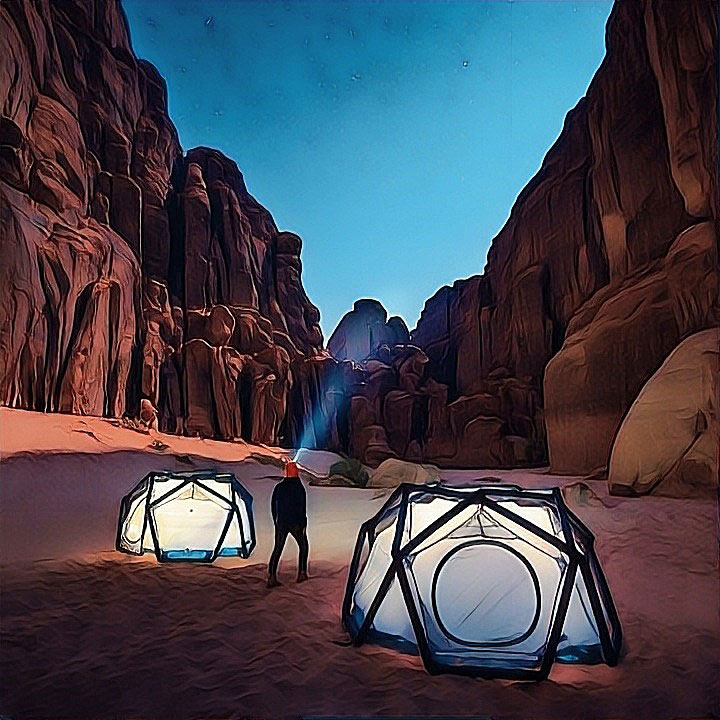 Manga Style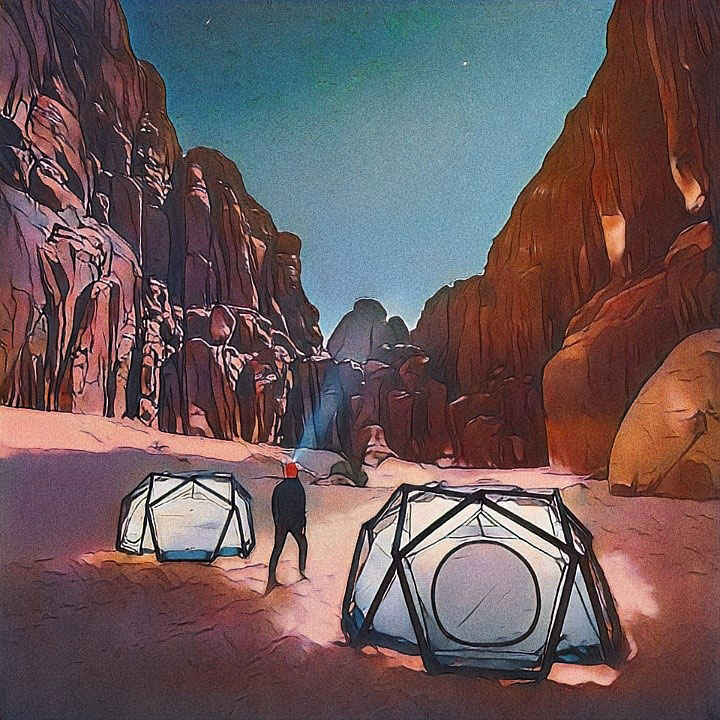 Hong Kong Cartoon Style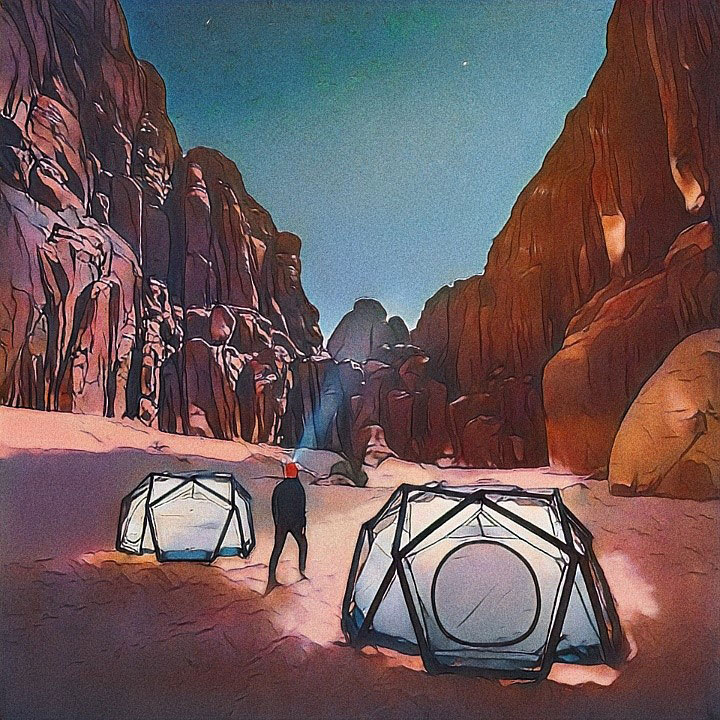 3D Game Style
Step 3: Download Photo to Your Device
If you like the new style of your photo, download it to your computer or mobile. To do so, click on the download icon on the bottom right side of your photo. The download will start and your photo will be saved to your device. To use another photo for style conversion, click on the replace icon on the top left side of your image on workspace. Choose and upload a new photo and repeat the above steps to change the style of your photos.
Top Features of AI Image Style Conversion
CapCut AI image style conversion tool comes with the following outstanding features that you can enjoy for free.
Turn Photos into Artwork
The most astonishing feature of this incredible tool is that it turns your photos into artwork that looks modest and trendy.
Add Truly Striking Aesthetics
By using this tool, you can add truly striking aesthetics to your photos to enhance their tone and mood. It would make your photos to communicate meaning, creativity, and emotions to the viewer.
Before and After Comparison
In this tool, you can also make a before and after comparison to see the before and after conversion results. Choose the comparison icon and hover the cursor on your photo from left-to-right to see the before and after results.
Convert up to 100 Images Every Month
Another best thing is that there is no photo style conversion limite for photos. You can easily convert up to 100 photos to a new style every month.
Download Images Without Watermark
Last but not least, you can download all your styled photos without any watermark on them. Thus, you can use them anywhere without letting others know about the image style convertor.
Conclusion
Bored of using the same style photos everywhere? Let's follow the trend by changing the style of your photos through using CapCut AI image style conversion tool. Upload and transfer the style of as many photos as you want and use them anywhere. So what are you waiting for? Choose your photos and convert their styles through CapCut AI art style conversion to boost your photos' tone and aesthetics.