The home has evolved into a new fashion and style manifestation. Several fashion labels have ventured into home décor. Designer labels and fashion businesses now provide an incredible selection of bespoke furniture, wallpapers, bedcovers, decorative lighting, fine serve ware, candles, and much more.
The popularity of designer home decor is growing.
Millennials like spending money on unique products for their houses because they want their varied taste reflected. People are investing in fashion businesses due to increasing exposure to foreign home design, which includes everything from tranquil gardens and attractive wallpapers to ergonomic workplace chairs. The thriving home décor business has encouraged every designer to enter the home category. Designer brands provide various items, including couches, chairs, dining tables, mattresses, home furnishings, wallpaper, pots, cookware, and bathroom fixtures. International fashion houses such as Armani, Versace, Ralph Lauren, Kate Spade, Roberto Cavalli, Zara, Gucci, and King Koil customers have successfully entered the home décor market.
To help you accomplish the look in your home, we've selected home decor ideas from designers to inspire your next room makeover. Continue reading for designer ideas and tactics for both large and small minimalist living spaces and proof that harmony can be achieved in simplifying a style.
Choose Your Items Wisely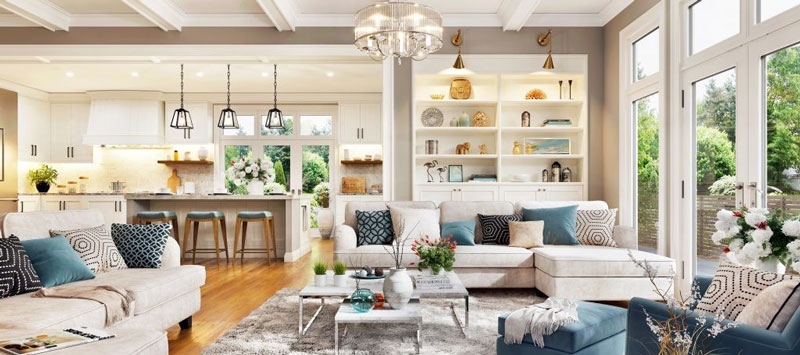 Each object in your room must contribute significantly; no weak ties are permitted. Even if there are just two seats and a little coffee table, it makes a significant impression and communicates a feeling of personal style.
Designer luxury home décor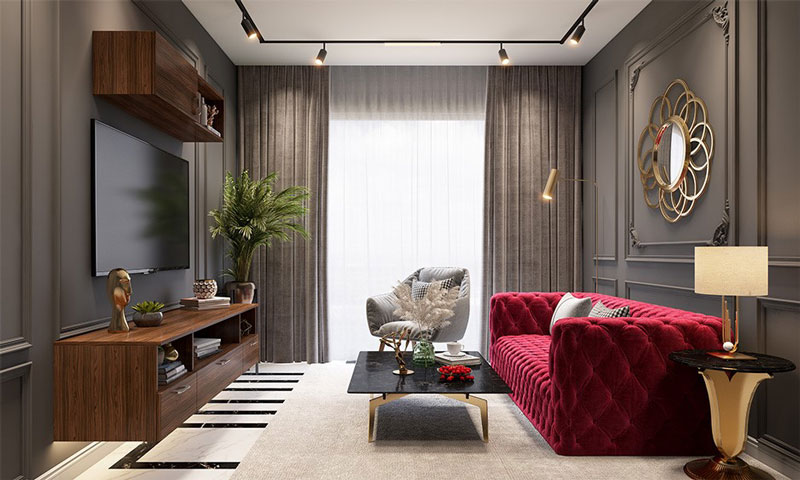 Fabrics, high-tech appliances, furnishings, statement light fixtures, and fine dinnerware are examples of luxury décor at home. Luxury home décor is in demand as consumers showcase exquisite chairs, Instagram-worthy dinnerware, and personalized couches as they go towards global lifestyles. Many homeowners like luxury home décor to create a relaxing haven and a gathering area.
To add designer luxury home décor to your house, choose traditional and timeless pieces that complement the aesthetics of your home design. The luxury interior design style necessitates the addition of some glitz—gold, silver, or brass embellishments up the oomph factor. Upholster your furniture in opulent silk, brocade, and velvet fabrics. Mix and blend regal shades like turquoise, magenta, emerald green, ruby red, and subdued gold. Add beautiful carpets to dress the drapes with fringes, tassels, and trims. Choose designer fabrics for that glam factor in the bedroom. Choose comfy and beautiful furniture, such as a royal chair or majestic sofa, to add a decadent touch to your house.
Handcrafted wood or gilded furniture, rich leather sofas, and chaise lounges add to the décor's opulence. Curate your art wall with unique items to add a touch of elegance. Infuse personality into your bathroom with an attractive and relaxing spa. Choose a modern and perfectly integrated kitchen that is sleek, practical, and made of high-quality materials.
Designer home décor at a reasonable cost
Many fashion designers have expanded their creative skills into home décor. Designer décor that is elegant and cheap is available from both international and domestic labels. When shopping for inexpensive designer home décor, ensure that practicality and beauty complement one another. Statement home décor items have a big impression. Look for designer bargains and specials to get inexpensive designer accessories. Instead of a prominent designer sofa, use a tiny, light, and beautiful coffee table if you are on a tight budget.
To create a coherent aesthetic, make one fascinating designer décor piece the focal point of a room and arrange the rest of the area around it. Accessorize your house with luxury teaware or scented candles. Even with beautiful décor, keep functionality and practicality in mind for a peaceful house.
Designer home décor that is environmentally friendly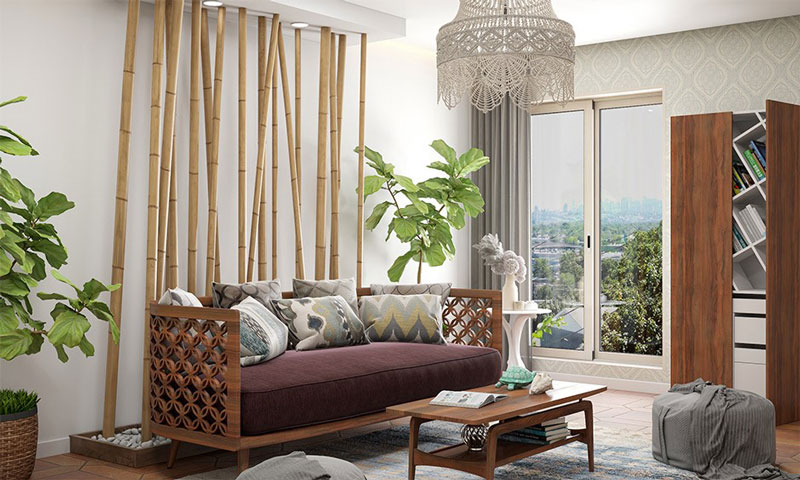 'Design with a conscience' is becoming more popular. Many designers advocate for responsible design and manufacture and are part of the increasing biophilic movement. There are exquisite décor elements that are both economical and environmentally sustainable. Recycling and upcycling are also trendy home décor trends. Upholstery made of organic materials and natural wood are examples of green materials. Bamboo, jute and coir, cork, natural materials, and green plants increasingly define the living space.
Choose motion-sensor taps, modern LED light fittings, natural fiber lights, and reclaimed wood furniture for environmentally friendly fixtures that also look sumptuous. Designer home decor may be achieved using inexpensive yet environmentally friendly items such as wall décor, hand-woven baskets, hand-painted ceramics, designer liquid soap dispensers, and porcelain tableware.
Accessorize your home with designer home décor
Designer home décor items may improve your house's aesthetic attractiveness. Consider the whole décor while looking for trendy accessories. Avoid conventional design accessories with floral or traditional geometric motifs if the subject is contemporary. A great accessories item adds depth and charm to any environment. Reduce decorative items by building a classic collection that speaks to you, whether a sculpture, a picture, or tableware. Consider what type of furnishings and accessories are required. Limit the number of colors to two or three and add visual interest with matched textures, patterns, and prints in a unified composition.
Designer textiles for home décor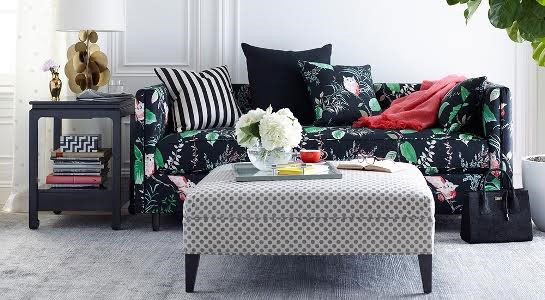 The market for home designer fabrics is expanding. Designers have expanded into household textiles, providing a plethora of options. Plan the subject and color palette of the décor before selecting textiles. Experiment with various styles and materials. The furniture style must complement the window furnishings. Lace works, wood, painted blinds, and valances are complemented with classic and nostalgic motifs. Designer furniture in a minimalistic house might match crisp, straight-line drapes or Roman shades.
Designer embroidered textiles and vintage-style frills complement traditional home décor. Cushions made of silk or brocade give any room a touch of refinement. A vivid designer bedcover with matching cushions and pillows can provide a splash of color to any space. A vivid designer bedcover with matching cushions and pillows can provide a splash of color to any space. Designer textiles with a delicate touch of gold, silver, or red add dimension to the monochrome concept.
Conclusion
Before selecting designer décor, consider the style and idea of the place. For better visualization and planning, use 3D design tools. It is advisable to base your design concept on either furniture or lighting. When choosing trendy home accessories, keep the room's size, proportions, and colors in mind. A space's equilibrium is created through scale and proportion. Large accessories in tiny areas make the room appear claustrophobic.
When shopping for trendy home décor, stick to a budget. Choose designer furniture that is useful, comfy, and long-lasting. Avoid putting too many designer pieces in one space since they will take attention away from one another. Place an item where it will make a statement. Have fun decorating!