As the popularity of vlog blogging is rapidly increasing, everyone has started shooting vlogs and posting them online. But most of the users quit in between because of low reach and visibility on various social media platforms even after having interesting content. They lack editing skills and that's why they don't manage to provide a good quality video to their audience. To help such bloggers, we have talked about tools that can be easily used to edit videos offline and online.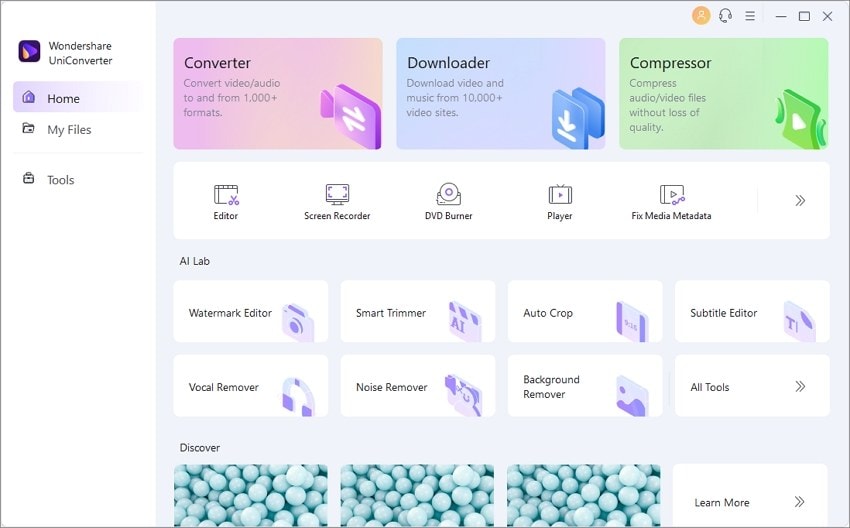 What Vlogs Users Need in Video Editing
We can not deny the fact that viewers love to watch high-quality vlogs with creative editing which is not every vlogger's cup of tea. If you are a vlog blogger or planning to start vlogging, then the following are the things that may hinder your work while editing the video to post online. This section will also help you in understanding the things you must consider in video editing tools.
1. Video Editing
The first problem that users face while using a video editing tool is related to the difficult-to-use interface to edit the video. Many users stop using the tool when they don't understand anything; hence, the tool should be easy to use for a normal user. Apart from that, the tools should also have some top editing tools that can help the person in making rich edits to the video.
2. Video Conversion
Converting video files into different formats is another issue concerned with editing videos. A video editor should be efficient enough to change the video into the desired file format. Many tools don't work on all types of devices, like mobile phones, cameras, computers, iPads, etc. Make sure to properly analyze the tool before starting up.
3. Easy to Add Subtitles
It's quite essential to add subtitles to a video before uploading if you wish to target audiences from different communities. Use a tool that can easily generate subtitles for your video just by detecting human voices to keep your videos viewer friendly.
4. Price: Cost-effective
Investing a lot of money in video editing tools is a good idea but not everyone can afford it, at least during the initial stages. This article emphasizes finding the best video editing platform which won't put much weight on the vlogger's pocket and will get the best features to add quality to their videos.
In my opinion, UniConverter is the best video editor tool for vlog bloggers in 2022. This app has everything to fulfill the above-mentioned requirements. Check out the features of UniConverter and how it is best for editing videos effortlessly.
Review of Best Video Editor for Vloggers in 2022 – UniConverter
UniConverter is a wonderful video editor tool equipped with top-notch features to assist vloggers in creating high-quality videos with ease. Here is a brief review of this to help you in making a decision.
Video Editing Easily
A new user can not edit videos if the tools they are using are way too complex to use. UniConverter is suitable for you if you are new to video editing and don't possess video editing skills. Video editing from this tool includes all editing features like trim, crop, watermark, effects, subtitle, and audio editing functions as well. The best part of UniConverter is that you can simply use it on every kind of device. AI-powered editing tools are best to perform editing features in no time.
Video Converter
You can easily convert video files into any desired file using this free video converter tool in different formats and sizes. Upload files from any device to convert easily into sizes appropriate for platforms like YouTube, Facebook, Vimeo, etc .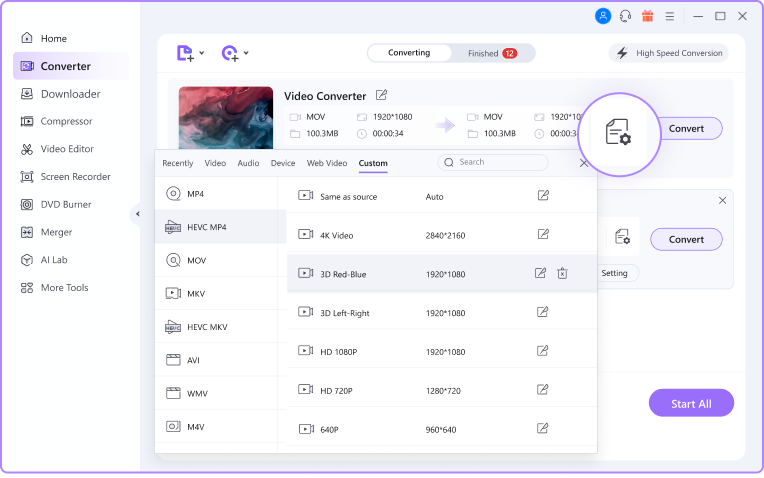 Add Subtitles
Creating subtitles and adding them to your videos is quite simple and you won't need any extra tools for the same. If you don't want to create subtitles, just import SRT/AAS/SSA files to embed subtitles into the video. Also, it's easy to generate subtitles from video automatically using AI.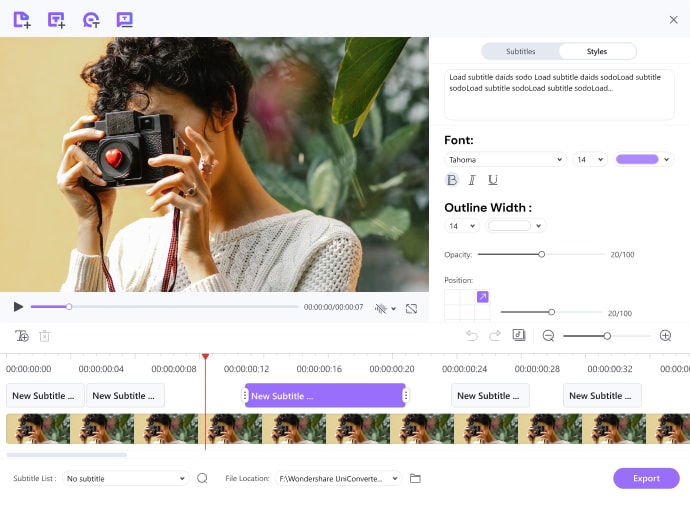 Cost-effective
You would be shocked to know the difference between the cost of paid and the trial version of UniConverter. There are no restrictions on the paid plan, you can seamlessly convert, edit, download, and record high-quality videos. However, the trial version has limitations. Currently, the annual cost of using this tool is $39.99 whereas $79.99 for a lifetime plan. You can also buy other editing tool kits like smart trim, watermark editor, Subtitle editor etc., separately.
Review of the Online Video Converter- Media.io
Similar to UniConverter, there is another tool that you can use to edit videos if you want to start vlogging and produce creative videos. Media.io can work online, and you don't need to have a separate device for making simple edits to make your video look presentable. Media.io easily functions on all kinds of devices. Here is a list of tasks that you can perform on Media.io.
1. Media.io has very basic yet essential features that you can use to make your video look amazing.
2. Converting videos into different file formats is quite simple with the help of Media.io.
You can generate and add subtitles online without any extra effort.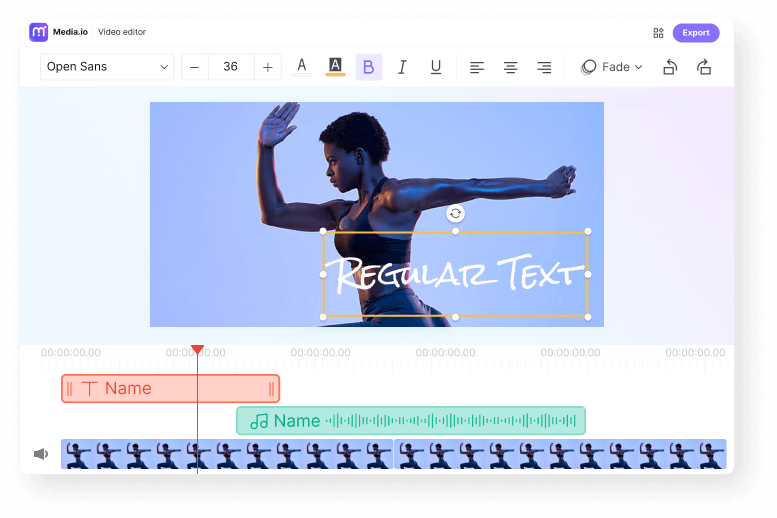 Conclusion
It gets quite difficult for new vloggers to edit their daily vlogs and post them online because of unawareness of available tools. They just post any video and feel bad for not getting views. Editing videos is a must to attract more viewers and make videos look presentable, but not everyone can use video editing tools if they don't have any prior knowledge. Tools like UniConverter and Media.io can help here.