With the increasing number of e-commerce businesses on Amazon, it's becoming more challenging to get your product in front of the right customer.
You might have a perfect, high-demand product in your portfolio, but without proper optimization, it could go unnoticed.
The key to driving better sales and taking your business to the next level lies in optimizing your Amazon product listings for increased visibility. An optimized Amazon product listing page is the answer to improving your chances of getting your product noticed by potential customers.
In this topic, we will explore effective strategies and best practices for optimizing your Amazon product listings to boost visibility and ultimately increase sales.
Quick Guide
What is Amazon listing optimization?
How to list a product on Amazon?
How to optimize Amazon listing?
How to drive traffic to your product listing page?
Conclusion
What is Amazon listing optimization?
Amazon listing optimization is the process of optimizing your product listings on Amazon to improve their visibility, ranking, and overall appeal to potential customers.
It involves optimizing various elements of your product listing, such as the product title, description, images, pricing, and keywords, to increase its relevance and attractiveness to Amazon's search algorithm and potential customers.
The ultimate goal of Amazon listing optimization is to increase the visibility and discoverability of your products on Amazon, improve your product's ranking in search results, and ultimately drive more traffic and sales to your listings. By investing time and effort into optimizing your Amazon product listings, you can stand out in a highly competitive marketplace and increase the likelihood of converting potential customers into actual buyers.
How to list a product on Amazon?
When listing a product on Amazon, it's important to keep in mind two things
If you are the first seller to offer a particular product on Amazon, you will need to create a new product listing.
If there are already multiple sellers selling the same item, they will share a common Amazon listing, and you should not create a new one.
To create a new listing,
Start by logging in to your Amazon seller central account.
From there, click on "Inventory" on the main menu
Then select "Add a Product" from the sub-menu that appears. This will take you to a detailed page where you can add your product.
On this page, you'll need to choose whether to select an existing item from Amazon's catalog or create a new product that is not yet sold on Amazon.
Next, select the appropriate product category and subcategory to classify your product. If you're unsure which category to choose, look at where other sellers are listing similar products.
Once you've selected the product category, you'll be able to fill in the product listing's information, including the product title, description, and images. It's crucial to make this information engaging, informative, and convincing to potential buyers.
You'll also need to fill out details in tabs for Variations, Offer, Images, Description, Keywords, and other relevant information. If you see a red warning symbol on any of these tabs, it means you've missed entering essential details required to make the listing available on Amazon Marketplace. Be sure to fill out all required fields before publishing the listing.
How to optimize Amazon listing?
Optimizing your Amazon listing is a critical aspect of driving sales on the platform. Here are some detailed steps to follow to optimize your Amazon listing:
Conduct Keyword Research
Keyword research is the process of identifying the most relevant and high-volume keywords that shoppers use to search for products on Amazon. Start by searching for the most relevant keyword(s) for your product, then use tools like SellerApp's Keyword Research tool to identify long-tail keywords that your potential customers might be using.
It's crucial to include these keywords in your product title, bullet points, and product description to improve your visibility in search results. However, avoid keyword stuffing as this can negatively affect your product's ranking on Amazon.
Write a compelling title
Your product title is the first thing that shoppers will see when searching for a product on Amazon. Therefore, it's essential to make it concise, clear, and compelling. Use your main keyword in the title and ensure that it's under 200 characters. Avoid using all caps or special characters, as this can make your title look spammy.
Your product title should convey the most important features and benefits of your product. For example, if you're selling a yoga mat, your title could be "Eco-Friendly Yoga Mat with Non-Slip Surface and Carrying Strap."
Create a detailed product description
Your product description should provide potential customers with all the necessary information they need to make an informed purchase decision. Use bullet points and bolded text to make your description easy to read and scan. Be sure to include:
Product features: Highlight the most important features of your product, such as size, weight, materials, and other essential specifications.
Benefits: Explain how your product can help solve a customer's problem or make their life better.
Use cases: Provide examples of how your product can be used in everyday life or specific situations.
Care instructions: Include any specific instructions on how to use, care for, or clean your product.
Add high-quality images
High-quality images are essential for any successful Amazon listing. Your product images should be clear, well-lit, and showcase your product from different angles. Follow Amazon's image guidelines to ensure that your images meet their requirements.
It's also recommended to use lifestyle images that show your product being used in real-life situations. This can help potential customers visualize themselves using your product.
Get positive reviews
Reviews are a critical factor in determining the success of your Amazon listing. Positive reviews can help build credibility and trust with potential customers, leading to increased sales. Encourage customers to leave a review by following up with them after their purchase and providing excellent customer service.
You can also use Amazon's Early Reviewer Program, which incentivizes customers to leave a review by offering a small reward.
Optimize your price
Pricing is a critical factor in determining the success of your Amazon listing. It's essential to price your product competitively to attract more customers. However, you also need to make sure that your pricing strategy takes into account your profit margins and other costs associated with selling on Amazon.
You can use Amazon's automated repricing tool or third-party pricing software to adjust your prices based on market demand and competition. It's also essential to monitor your pricing regularly and adjust it accordingly.
Optimizing your Amazon listing requires a well-thought-out strategy that focuses on keywords, product features, pricing, images, and reviews. By following these tips, you can optimize your product's visibility, attract more customers, and ultimately increase sales on Amazon.
How to drive traffic to your product listing page?
Increase sales velocity
One of the most important factors in improving your BSR is increasing your sales velocity. This means selling more products at a faster rate. A higher sales velocity will help you climb the Amazon rankings, making your products more visible to potential customers. Encourage customers to buy your products by offering promotions, improving your product listings, and increasing your advertising efforts.
Create an Amazon storefront
If you're a brand owner, take advantage of Amazon's Brand Registry to create an Amazon storefront. This allows you to showcase your products and brand to potential customers in one convenient location. Use your storefront to cross-sell and upsell products and promote new items. You can also use your storefront as a landing page for your sponsored advertising campaigns.
Run promotions
Offering promotions is a great way to attract customers to your products and increase sales. Use Amazon's various promotion tools, such as social media promo codes, percentage-off promotions, and Lightning Deals, to create compelling offers that will entice customers to buy your products.
Excel at Amazon SEO
Optimizing your Amazon product listings for relevant keywords is crucial for attracting more customers to your products. Conduct keyword research to identify high-volume, relevant keywords, and use them in your product titles, descriptions, and bullet points. This will help your products show up higher in Amazon search results, increasing visibility and sales.
Run advertising
Amazon's advertising platform is an effective way to promote your products and increase sales. Use Amazon Sponsored Product ads to appear at the top of Amazon search results and Amazon Product Display ads to target specific products or categories. Make sure to track your advertising performance and adjust your campaigns as needed to maximize your return on investment.
Analyze search term reports
If you're a brand owner, use Amazon's search term reports to gain insights into how customers are finding your products. These reports show the most popular search terms customers used in the Amazon store during a given period, as well as the top three products customers clicked on after searching a specific term. Use this information to optimize your product listings and advertising campaigns and improve your overall sales and BSR.
By following these strategies, you can increase your sales and improve your BSR on Amazon, ultimately leading to more visibility, credibility, and revenue for your brand.
Conclusion
Amazon is the biggest online retailer in the world for a reason. This marketplace has state-of-the-art algorithms for displaying the best products in search results. Optimizing your Amazon product listings is crucial if you want to stand out among the millions of competitors.
The way you showcase your product on Amazon – both through listing content and the user experience after purchase, can make or break a sale. Creating compelling listing pages that include all the information buyers need to feel confident in their purchases is crucial for a product listing to rank top on Amazon searches.
Author Bio: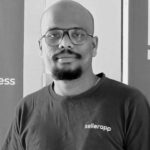 Arishekar is a multifaceted marketing professional with a proven track record of success in the highly competitive e-commerce industry. As the Senior Marketing Director at SellerApp, Arishekar has been instrumental in driving the growth and success of the company. With over ten years of experience in digital marketing, he has specialized in areas such as SEO, PPC, social media, and content marketing, making him a multifaceted marketing professional.