The aim of Artificial Intelligence (AI) in education is to work together for the most incredible outcome for learners. The fundamental principle to achieve this is harnessing the greatest qualities of machines and instructors.
The AI education industry is presently valued at half a billion dollars. This indicates that there has been significant investment in this sector.
Today's students will require work in a world in the future where AI is a reality. As a result, our educational organizations must unveil AI to the kids. This guide will focus on elaborating how AI contributes to strengthening the education sector innovatively.
What Is Artificial Intelligence (AI)?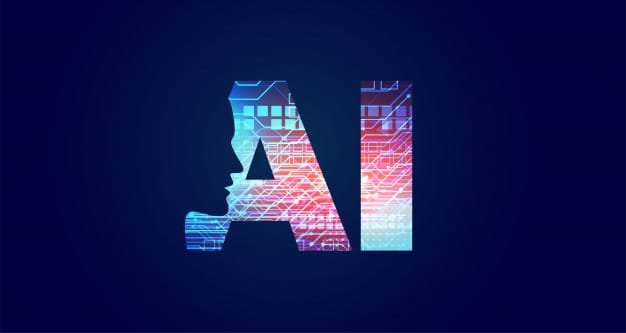 In computer science, AI is any human-like intelligence manifested by robots, computers, or other machines. The capabilities of human beings, including recognizing objects, learning from experience, solving problems, and making decisions, are mimicked by AI.
Nowadays, AI is a part of our daily lives starting from household work to organizational operations. Rapid availability of enormous data and widespread use of computer systems fuels this surge of AI. These systems are capable of processing data much quicker and more precisely than humans.
In terms of the education sector, specific skill development learning tools are applying AI. With the advancement of AI educational solutions, the goal is that AI will bridge the gaps in teaching and learning.
How AI Is Shaping The Education Sector?
By now, you might have perceived the importance of AI in the global education industry. It would be fascinating to move forward and consider how AI is impacting learning and education in the present world.
i) Smart Algorithms For Choosing The Best Teaching Methods
It is now possible to determine which teaching method is the best for the students. The learning method for each student is distinctive. Smart algorithms help to address the unmet needs of students having learning disabilities. Moreover, students in this way feel attracted to the teaching procedures that are reducing dropouts.
ii) Impartiality In The Grading System
AI technology evaluates examination papers and gives grades by analyzing students' handwriting. It accomplishes this unbiased grading system by using a technique known as "computer vision," in which computers interpret images. These methods not only eliminate bias but also combat plagiarism and cheating in essay writing exams.
iii) Prediction Of Career Path
After selecting a university or college, many students submit grievances of receiving calls for courses or programs they did not select. This is mainly because the multiple students choose similar courses. But, unfortunately, the organizations are incompetent to detect the lessons for each student in an error-free manner.
With the assistance of teachers, AI systems gather student data and predict which career path is the best for students. In this manner, the course selection procedure is becoming hassle-free and straightforward.
iv) Crafted Learning Experience For The Students
Every student is unique in learning needs, attitude, learning style, and pace of learning. Hence, the learning experience of the students must be exclusive too. AI personalizes the learning experience for each student by considering their weaknesses and strengths.
v) Determining Student's Performance
AI methods can predict student's upcoming performances by assessing their past performance records. This feature is quite impressive and is helpful in the Education Ministry for introducing new education policies. For example, by observing future and past performance trends, educational institutions plan teacher-training schedules.
v) Unveiling The Learning Gaps
AI facilitates the detection of student's learning gaps through the formula of natural language processing. Furthermore, it enables the teaching professionals to point out the merits and demerits of students. Accordingly, the course content is modified for improvement. In essence, AI keeps teachers focused on minute details.
vi) Creation Of Personalized Education Content
AI practices now analyze the entire course content to put forward customized and updated content. Eventually, teachers are able to concentrate more on fulfilling the knowledge gaps.
vii) Smart Schools
Modern schools in developed nations are developing based on IoT (Internet of Things). It is a technology that connects different devices to the internet at a single time. Such devices intercommunicate and monitor various emergencies.
Smart classrooms also play the role of invigilator during exams, thereby preventing cheating. In some advanced countries, these classrooms are adopting facial recognition systems. It is, therefore, overviewing students' regularity in class.
Conclusion
To conclude, artificial intelligence is on the verge of disrupting the education sector at the global level. Nonetheless, it poses significant threats for the teachers as AI systems are gradually replacing them. However, keeping the negative impacts aside, AI is revolutionizing the education industry and will continue to do so in the future.