With a widespread falling trust, phone monitoring apps are also widely opted for. From monitoring your kids to your employees, these apps enable you to gain insights into the activities that occur over a phone. You can get access to call logs, text messages, multimedia files, and much more. Having a good phone monitoring app needs a lot of research work before making a final decision, which is a tiring task.
Choosing the right monitoring tool can be very tricky. This is because of the sheer abundance of monitoring apps available in the market. Currently, there are hundreds of monitoring apps, and more keep springing up every day. To help you out, we have devised a list of top 3 phone monitoring apps for Android and iOS devices.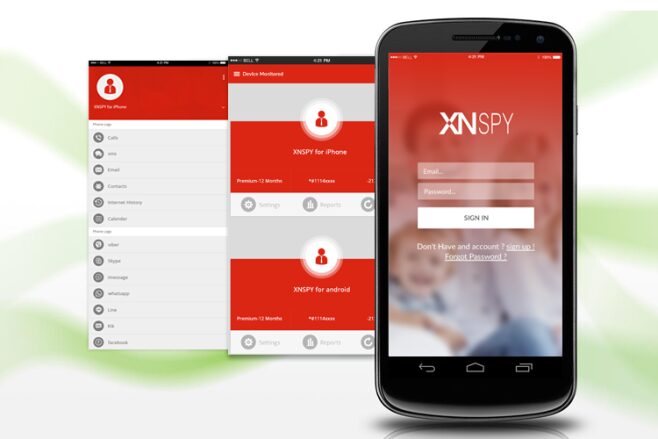 Xnspy is the most popular monitoring tool leveraged to track all the activities of your children or employees. It is an easy to install app and assists with a web-based control panel. Currently, Xnspy is compatible with all Android OS versions running between 4.0 and 9.0. For iOS devices, it is compatible with all iOS versions between 6.0 and 12.4.
The installation procedure of Xnspy is pretty simple and straightforward. Once you have subscribed successfully, you need to download the app on the monitored device. If you want to monitor an iPhone device, you will need its iCloud credentials. Within a few minutes, you can access all the data of the phone by logging into your Xnspy web-based account. It has a free demo on its site which allows users to get a feel of the app before subscribing to it. Xnspy offers two different subscription plans: Basic and Premium. You can get the Basic subscription for $29.99/month, $41.99/quarter or $59.99/year. The Premium version will cost you $35.99/month, $59.99/quarter, or $89.99/year.
Monitor calls and messages
Access Instant Messenger chats (Facebook Messenger, WhatsApp, Instagram, Skype, Viber, Kik, and Line)
Record phone calls and surroundings
Track real-time location
Set device geofencing
Monitor photos and videos saved on the device
View app activities and web activities
Block unwanted apps
Remotely control the monitored device (lock a device, wipe data, and take live screenshots)
Watch list words, places, and contacts for instant alerts
Monitor keystrokes
Get a comprehensive report containing the top 10 websites visited, the top 5 call durations, and the top 5 callers.
The performance and pricing of the app are the basic reasons why Xnspy is number one on our list. This is a must-have phone monitoring app to get insights into someone's phone.

Flexispy is another popular phone monitoring available in India. Flexispy may not have a user-friendly dashboard app but it does have a multitude of features for both Android and iOS devices. This app is widely used for parental control and employee surveillance. Flexispy works with all devices running Android OS between 4.0.3 and 9.X. The iPhone version is compatible with all devices running iOS up to 9.1. The iOS 9.2 to 11.4.1 support tethered mode only.
Once you are done with the subscription, you will get the confirmation email along with an installation guide. Flexispy is an expensive monitoring app. You can purchase the app for a monthly, quarterly, or yearly basis. You can buy the Premium version for $68/month, $99/quarter, or $149/year. If you want to avail all the advanced features, you will have to buy the Extreme version for $199/quarter or $349/year.
Monitor call logs and text messages
Record, intercept, and listen in on live phone calls
Track GPS location and location history
Monitor all popular instant messengers (WhatsApp, Instagram, Telegram, Facebook, and Line)
Check all the saved media files
Monitor all emails and bookmarks
View a list of installed apps and take screenshots remotely
Remotely access phone camera
Secretly listen and record the sounds around the target phone
Remotely take pictures, restart a device, or uninstall the Flexispy software on a phone)
Flexispy offers many features, but there is a downside as it drains the battery of the phone quickly. Also, you need to root an Android device to avail advanced features like call recording and accessing instant messenger chats.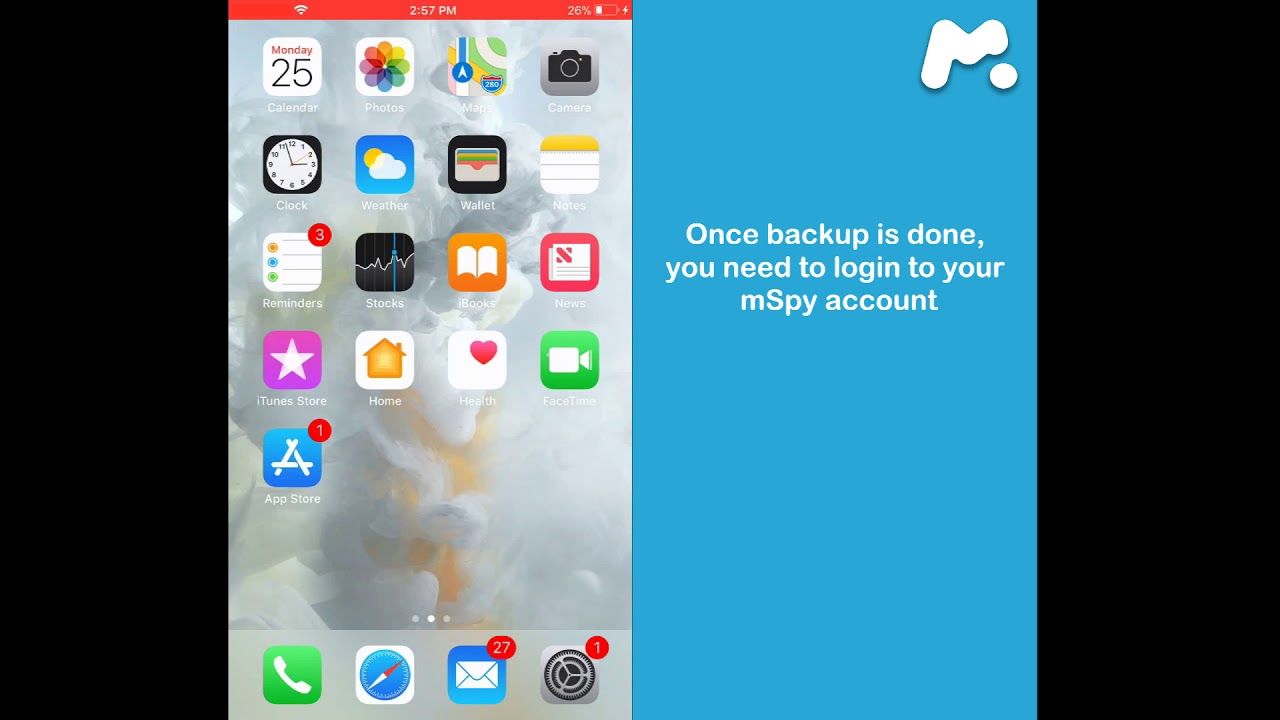 Mspy is a popular monitoring app that is most commonly used as a parental monitoring app. It has been in the Indian market for a while, and it provides the most popular features like other monitoring apps. Mspy is compatible with all versions after Android 4. The iPhone version works with all iOS versions up to 9.0.2.
Mspy is very easy to use and provides a lot of great features. All you need to do is install the mSpy app on the monitored device and then activate it using the license code. Once that's done, you will be able to access all the phone's activities remotely through your mSpy online portal. Mspy is a little pricy when compared with other monitoring apps. The Basic edition of mspy is available for $29.99 a month. However, you can get the annual subscription for $99.99/year. MSpy also offers a family package to monitor up to 3 devices at $479.99.
View all incoming/outgoing calls
Block unwanted incoming calls
Access all sent/received text messages and iMessages
Read messages sent/received on messaging apps (Skype, WhatsApp, Viber, Snapchat, Telegram, Tinder, and Facebook Messenger)
Access all the photos and videos saved on the phone
Track the current location of the monitored device and set safe zones to receive alerts each time the target person enters or leaves them
View a list of all installed apps and block applications remotely
Monitor emails, web browsing history, website bookmarks, Wi-Fi networks, and block inappropriate websites remotely
Get instant alerts whenever specified keywords or phrases are used on the phone
Despondently, there is no demo or free version. Features like call recording and ambient recording are not available.
Our Pick: Xnspy
All phone monitoring apps have their pros and cons. These apps are most commonly used by Indian parents and employers who want to keep tabs on the digital activities of their kids or employees. The winner and the best phone monitoring app is Xnspy. It offers far more useful features than any other app. It offers high performance at the most reasonable and competitive price. Features like geofencing, call recording, and Watchlist Alerts make it worth putting your money in.