If you need free ways to convert jpg to pdf here are three ways about how to do this on windows 8 and windows 10 and online.
In fact, conversion of images from jpg to pdf is done easily on any operating system such as windows 7, windows 8 or windows 10 and you do not need to install any program to do that task like how to convert pdf to word using PDFBear To do this. Follow the next steps:
Convert JPG and JPEG to PDF by using Chrome web browser
First, open your JPG image with chrome.
Just drag and drop the JPG file into chrome web browser.
Select the dotted icon on the right side of Chrome then choose "print".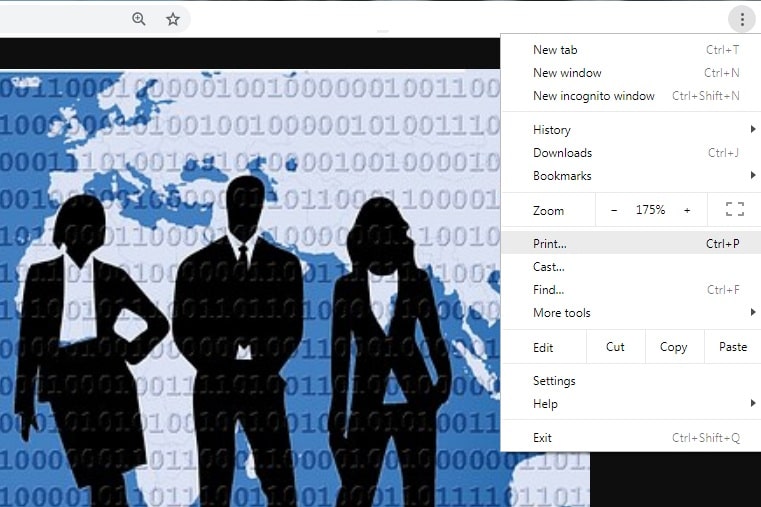 Hit the "change" button from the left.
Choose "save as pdf".
Note: you can use this method on any operating system.
How to convert JPG and JPEG to PDF on Windows 8.1 and Windows 10
Windows 8.1 or later has built-in PDF printer so you didn't need to use or install any software. If you have windows 7 you have to download Adobe Reader DC. Follow the steps below:
Open Windows File Explorer and select the JPG images you want to convert.
Right click on the selected files then choose "print".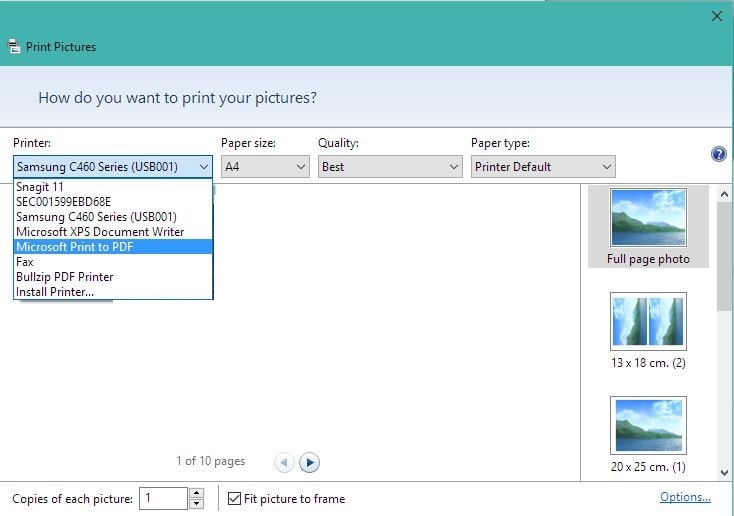 The printing process will start wait some seconds and you will see the popup asking for the file destination and name.
Finally, choose "save as pdf", press "save" button and use your PDF file.
Convert JPG to PDF online free
You can use an online convert free to do this, and you can also convert JPG to ico, pcx, svg, fax, hdr, pgm, pnm and more. Just follow the steps below:
Go to online convert free site then choose JPEG converter.
Hit the "upload" button and select the images to convert.

Choose the file type "pdf" from the menu then click "convert" button.

Finally, press the "download file" button.