If you desire to succeed, you've thought of starting and running a business from home. Setting up a business from home may seem like a lot of work. But the majority of business success stories begin with small home-based businesses. For example, Amazon started in a garage and has since grown to become the world's largest online retailer. Half of all enterprises in the United States are believed to run from home. You should not become afraid to establish your own home-based business. You can always be confident if you have a great small business idea worth pursuing. In this article, you will learn about profitable home-based business ideas and tips on how to make them successful.
What type of business can be operated from home?
Today, if you have a computer and internet access, you can run almost any business. Check out this list of some of the most popular home-based businesses:
Sell handmade products.
Buy in bulk and sell online.
Start a drop shipping business.
Start a print-on-demand business.
Start a subscription box business.
Sell digital products online.
Website creation
Social media management
Benefits of operating a business from home:
Running a home business has many benefits. You should consider them over a traditional workplace. These benefits include: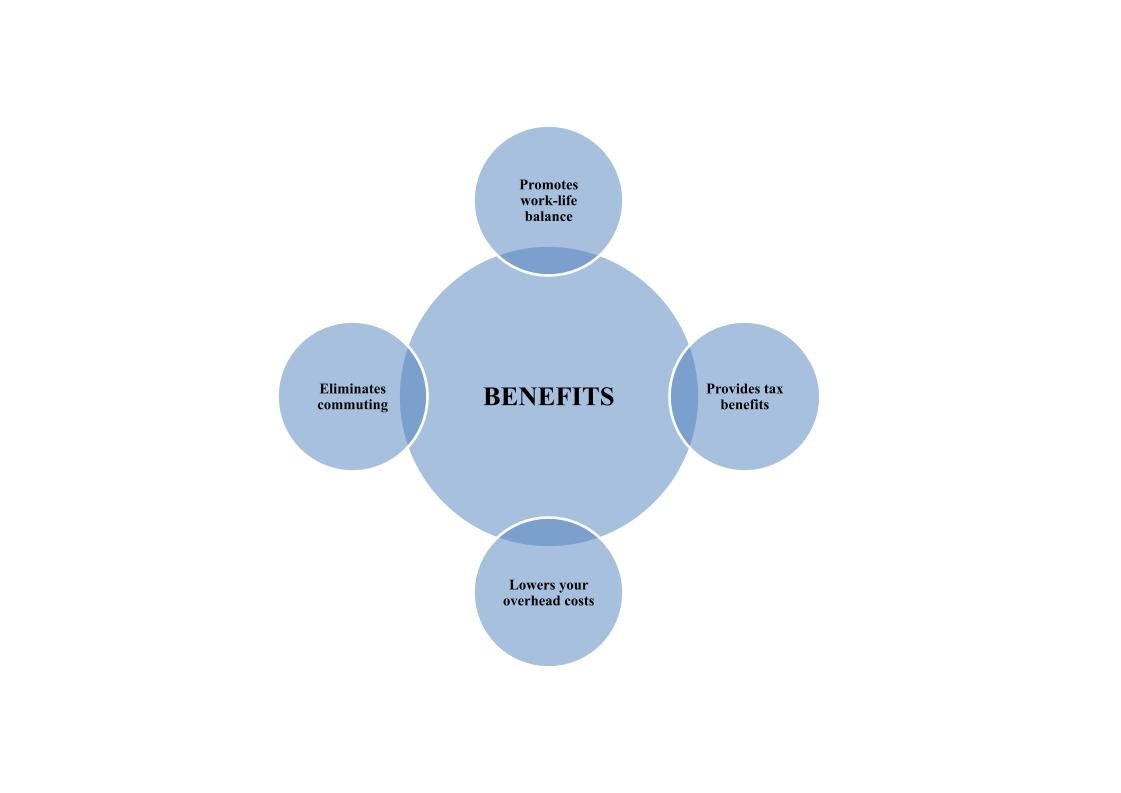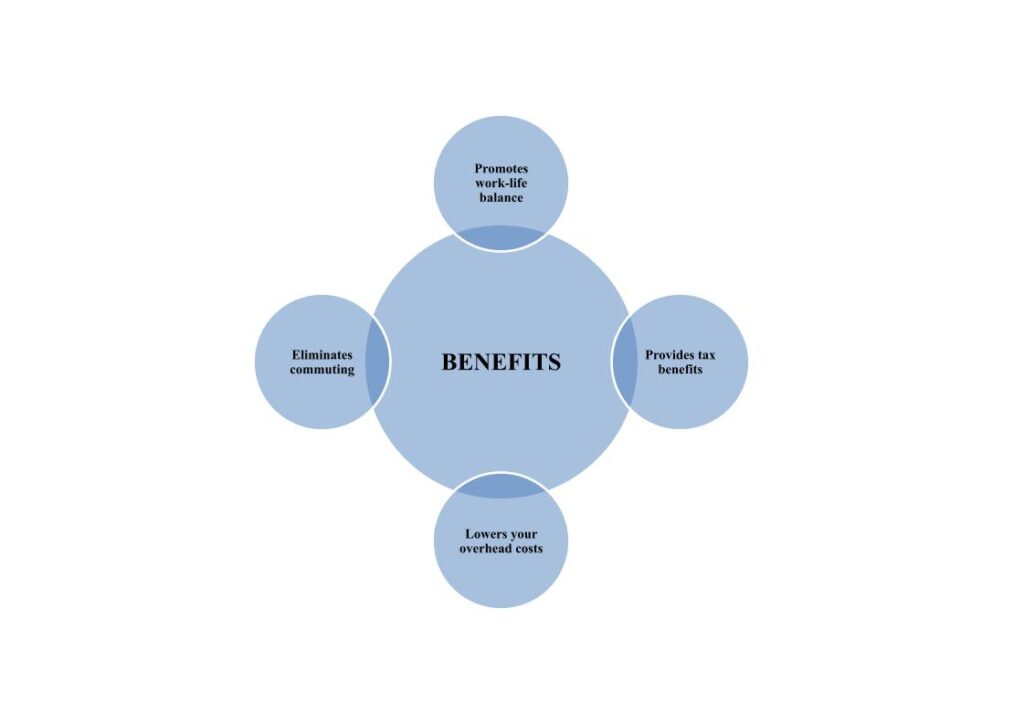 Eliminates commuting:
Running a business from home eliminates the need to commute to work. This benefit allows you to save money by not having to pay for commute expenses like petrol or public transit. You can also use your spare time for business or personal interests.
Lowers your overhead costs:
Running a home business allows you to avoid purchasing or renting office space. This way, you do not have to pay for this benefit; you can reduce your operational expenditures.
Provides tax benefits:
Individuals who run companies from their homes may be eligible for tax breaks. For example, the home office deduction allows you to deduct expenses for areas of your home. Consult with a tax professional to see if such deductions apply to you.
Promotes work-life balance:
Home-based firms can also provide more freedom in balancing your personal and professional lives. For example, make a flexible timetable that fits your family's demands. Being from home and not having to commute to work allows you to spend more time with loved ones or doing other things you enjoy.
Top tips for running a business from home:
You can use the following information to help you run a home-based business: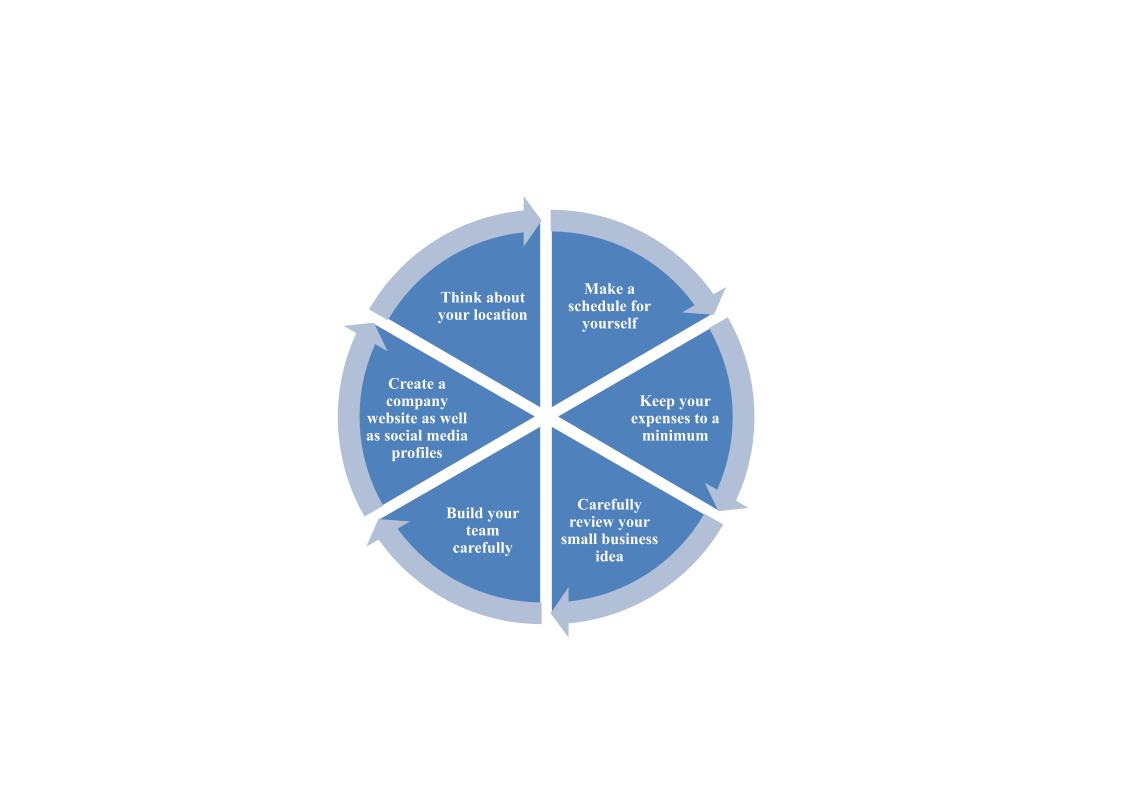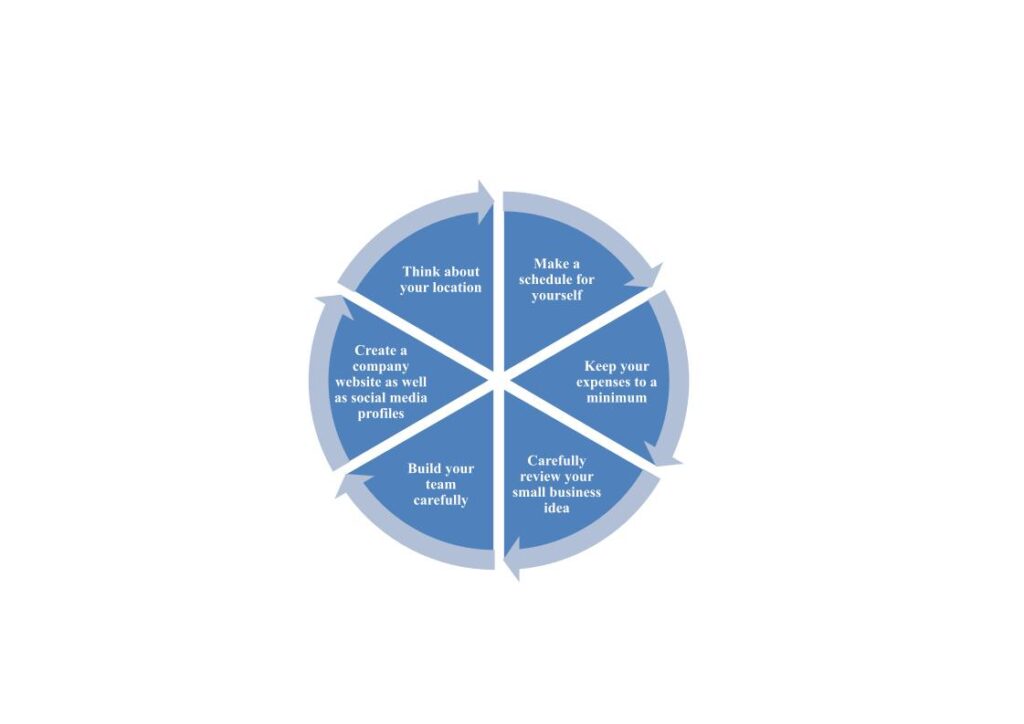 Think about your location:
If you intend to have customers or other professionals visit your home, you should consider your placement. Again, whether you can host such businesses at home depends on zoning laws. Make your home accessible and convenient for visitors. You will also want to keep it in good condition so that it can serve as a good representation of your professionalism. Even if you run a business from home, you can still conduct activities there. Consider meeting clients in a neighborhood, quiet coffee shop, or restaurant.
Make a schedule for yourself:
Working from home can offer more scheduling flexibility than working in an office or for someone else. While you can choose your hours, work to have a steady routine that promotes productivity. For example, choose the standard 9-to-5 schedule or start later. Your plan may also change depending on the type of business you manage. You may need to work specific hours to complete tasks or communicate with customers. A work schedule can also assist you in maintaining a healthy mix of personal and professional activities.
Keep your expenses to a minimum:
Excitedness might take over when you set up your new small business. It's natural to want to spend immediately on costly technology, equipment, and even marketing materials. Yet, before you put too much money down, remember that overpaying can lead to the failure of your firm. Invest only in what you need and keep all overhead costs minimal. Overhead costs include:
Rent
Utilities
Insurance
Wages
Office supplies and equipment
Marketing expenses
Note: Also, it doesn't matter if you are operating a business from home. Don't compromise on maintaining an employee's paystub.
Carefully review your small business idea:
You don't want to waste your energy and money on a concept that will never succeed. Consider the following procedures to assess the viability of your small business's idea:
Check Google, YouTube, and other sites to ensure that the product or service you offer still needs to be created.
If it does exist, consider methods to improve it or make it more unique.
Make a business strategy to help you organize your thoughts.
Create a small viable product or prototype to help you determine how your product will work in the market.
Determine the appropriate pricing for your goods. You can research what your industry competitors charge and what buyers will pay.
Determine whether you can profit by comparing projected expenses to projected profits.
Successful products and services often answer an issue that customers are experiencing.
If you get through these phases, your product or service idea is worth the effort.
Build your team carefully:
Depending on the nature of your home business, you may need to hire staff to help with day-to-day operations. Consider the duties that benefit from having an experienced employee. For example, if you need more marketing or IT expertise, those are areas where you may outsource help. Having a diverse set of knowledge and experience on your team can strengthen it since you can learn from one another and give different points of view. Because you will be working with these people daily, you should ensure they share your values and meet your expectations. These elements can aid in developing a positive workplace culture, whether in person or digitally. A positive work environment guarantees that everyone feels welcome and excited to come to work. Sharing beliefs and expectations can help keep your staff focused on your company's objectives.
Creating a website and social media profiles builds and markets your brand's presence. It also assists in the development of greater personal ties with your customers. A business website and social media platforms will make interacting with clients and consumers simple. It allows them to learn more about who you are and what you do and contact out for further information. Once you decide, add your business phone number to your social media and website. Focus on establishing ideal landing pages and producing relevant and valuable material on social media and blog pages. It helps to generate organic traffic to your website and convert leads into clients.
Note: Running a small or single business from home is not a simple task, but it is well worth it if you are serious about becoming your boss. Starting a new venture requires a lot of thought, careful planning, and hard labor, not to mention working long hours. You can have a better chance of success than other initiatives. If you have done the preparation, developed an excellent plan, and have the desire and energy to carry it out.