For many years, cartoon movies have entertained both children and adults. They have given us timeless stories, characters, and moments that have become ingrained in our culture. Whether you have minion toys, classic Disney princesses, or an old Toy Story lunch box, the feeling of childhood will never leave you. Here are some of the most iconic and best cartoon movies of all time that have left an indelible impression.
8 Iconic Cartoons of All Times
1. Snow White and The Seven Dwarfs (1937)
The 1937 Snow White and the Seven Dwarfs was the first full-length animated feature film and were a landmark achievement in animation history. It tells the story of Snow White, a beautiful young girl who is pursued by a jealous queen and finds refuge with seven dwarfs. Snow White and the Seven Dwarfs set the standard for all future animated films.
2. The Lion King (1994)
Who does not recognize Simba? Well, the Lion King is a modern classic that has captured the hearts of generations. It tells the story of a great young lion, Simba, destined to become the king of the Pride Lands. With its memorable characters, breathtaking animation, and unforgettable songs like "Circle of Life" and "Can You Feel the Love Tonight," The Lion King is a timeless masterpiece.
3. Toy Story (1995)
Toy Story was the first fully computer-animated feature film from Disney Pixar and a groundbreaking achievement in cartoon history. It tells the story of Woody, a pull-string cowboy doll, and Buzz Lightyear, a high-tech space ranger, who become friends and go on an adventure to find their way back home. With its innovative cartoon, clever storytelling, and the unforgettable line "To Infinity and Beyond ", Toy Story has become a beloved classic for both children and adults.
4. Beauty and The Beast (1991)
Indeed, Beauty and the Beast is a tale as old as time. It tells the story of Belle, a young girl who falls in love with a beastly prince who has been cursed to live as a monster. With its stunning enthusiasm, memorable songs like "Be Our Guest" and "Tale as Old as Time," and timeless message about the importance of looking beyond appearances, Beauty and the Beast is a beloved classic that will continue to inspire audiences for generations.
5. Aladdin (1992)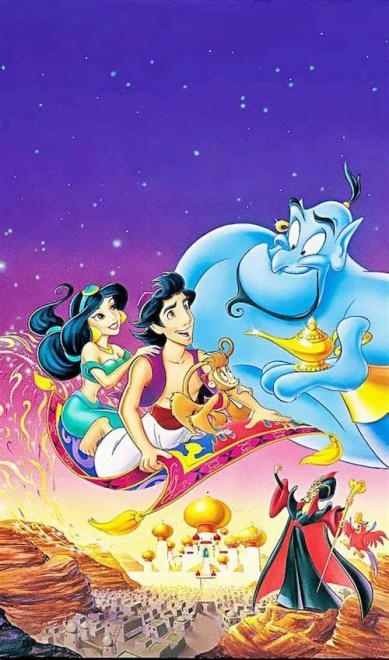 The iconic magic carpet of Aladdin cements its name as one of the best cartoon movies in history. The story revolves around Aladdin finding a magic lamp and a genie who can grant him three wishes. With its iconic song "A Whole New World" with so many versions and renditions, this classic is among the jewel of the animation industry.
6. The Little Mermaid (1989)
The Little Mermaid is a classic Disney movie that tells the story of Ariel, a young mermaid who dreams of exploring the world beyond the sea and battling the villain, Ursula. The songs "Under the Sea" and "Part of Your World," will always be the song that will make you identify with the wonderful life of Ariel.
7. Spirited Away (2001)
Spirited Away is a Japanese animated film that tells the story of a young girl named Chihiro who is trapped in a magical world filled with strange creatures and spirits. With its breathtaking animation, unique characters, and fantastical story, Spirited Away is a one-of-a-kind masterpiece that has captivated audiences around the world which is not a classic American character.
8. The Incredibles (2004)
The Incredibles is a superhero film that tells the story of a family of superheroes who are forced to hide their powers and live a normal life until they are called to action once again. With its thrilling action sequences, unique characters, and clever storytelling, you will never forget the lovable and thrilling adventures of the Parr family: Bob, Helen, Violet, Dash, and Jack-Jack.
The Conclusion
These eight cartoons will undoubtedly become your go-to movie selection when you want to relive your favorite childhood memories. It's a good thing you can now watch it whenever and wherever you want.