The two most popular Point-Of-Sale systems are from Shopify and Vend. So, which POS is better? In this article we are going to attempt a detailed comparison of both these POS systems to help you gauge which may be the best for your needs.
Where they started
Shopify was founded in 2004 and has been steadily growing ever since. Its focus was mainly e-commerce and in 2013 it started working on POS. This aspect enables businesses to integrate their brick and mortar stores with their online stores. Vend was founded in 2010 and it started with a primary focus on POS systems. the Vend has recently started off with e-commerce.

Vend was founded in 2010.
Payment
Shopify's most basic plan is the Lite plan which you can get by investing only $9 per month. This gives you very basic features such as adding 'Buy' buttons and having the ability to use your phone for accepting Credit Card payments. If you are looking for a basic plan with all the features then it will cost you $29 per month with Shopify. Vend, on the other hand, starts its basic plan at $69 per month. If you want access to additional features then you need to pay another $10. A similar plan on Shopify is available for $79 where you get a fully-featured plan.
There are no extra transaction fees that you need to pay with Vend. Shopify charges a fee depending on the plan you choose. You need to pay 0.5%, 1%, and 2% transaction fee if you get a basic, normal and advanced plan respectively. However, if you use Shopify Payments, then there is no need for you to pay any transaction fees.
How they work
Vend works on any operating system. All you need is a web browser. Shopify provides you with applications for both Android and iOS. Shopify leans towards Apple users as it provides you with more tools for Apple products. However, Shopify is easier to integrate and use than Vend.
E-commerce
Shopify has a strong presence in the e-commerce arena whereas Vend is still struggling to find a foothold. Shopify provides a plethora of tools and allows easy integration whereas Vend does not have many important features that should be present. Vend can be used by only a set of people who are looking for a simple solution. Shopify is great for all types of entrepreneurs and businesses at different stages of scale.
What are they great at?
Vend is for people who have set up a store in one location. If you are an independent retailer then Vend is a tool that you can choose. If you are in multiple locations then you should definitely use Shopify because it helps with easy syncing. Even if you make a sale on your brick and mortar store, the automatic syncing feature will ensure your online store reflects the change instantly. Similarly, if you have a pop up store set up off premises, Shopify would be your best bet thanks to automatic syncing of inventory.
Customer Support
For all types of businesses, customer support is a must-have. Small businesses who have just ventured into e-commerce need customer support for understanding how it all works. Vend charges a fee if you want 24*7 customer support. Shopify POS provides you with free customer support 24*7. The customer support staff is user-friendly and ensure your query is thoroughly answered. Shopify has multiple customer care options that you can easily access.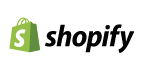 Shopify provides free customer support.
Which is more versatile?
Vend is only for people looking for a basic POS. It works well but can only handle single location tasks. It provides you with an easy method of accomplishing simple tasks. Shopify, however, can handle all types of complex POS needs. Whether you have multiple stores across the city and an ecommerce website, it can help you sync everything smoothly without any lag. Shopify provides people with a basic plan that includes a web aspect. You get several free themes that look professional and great too.
How they are doing so far
Shopify provides its services to over 600,000 businesses all over the world. $63 billion worth of products have already been sold with Shopify. Vend works in 140 countries and powers over 20,000 businesses. Businesses powered by Shopify include Wall Street, New York Times, Tesla Motors and Penguin Books. Vend POS powers Disney, NASA, Etsy and World Wildlife Fund.
And the winner is…
Shopify. Shopify has learned well from its years of operating in the e-commerce platform. It provides everything clearly and conveniently. This makes it smooth for small business owners as well as large enterprises. Shopify provides different plans that are suitable for different business needs. The plans are clearly outlined and you can determine what exactly you are getting. Vend is great but is limited in nature. It relies on a 3rd party for integrations. Shopify POS includes advanced features which you get at an affordable price range.